10+ DIY Giant Floor Pillows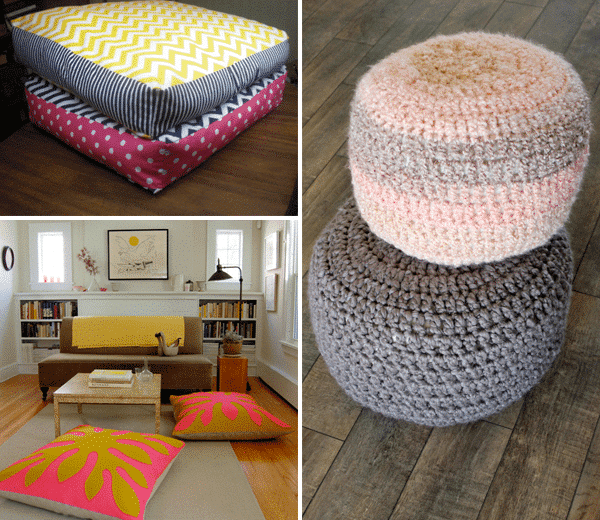 Floor Pillows are hot items right now. They are not only an excellent way to add casual extra seating, but can also add color and texture to any room's decor.
Instead of buying these functional pillows, you can create them yourself and save money.
Here are 12 great DIY floor pillows that are bright, warm, and can add style to any room in your home.