15+ Amazing Wooden Crates Furniture Design Ideas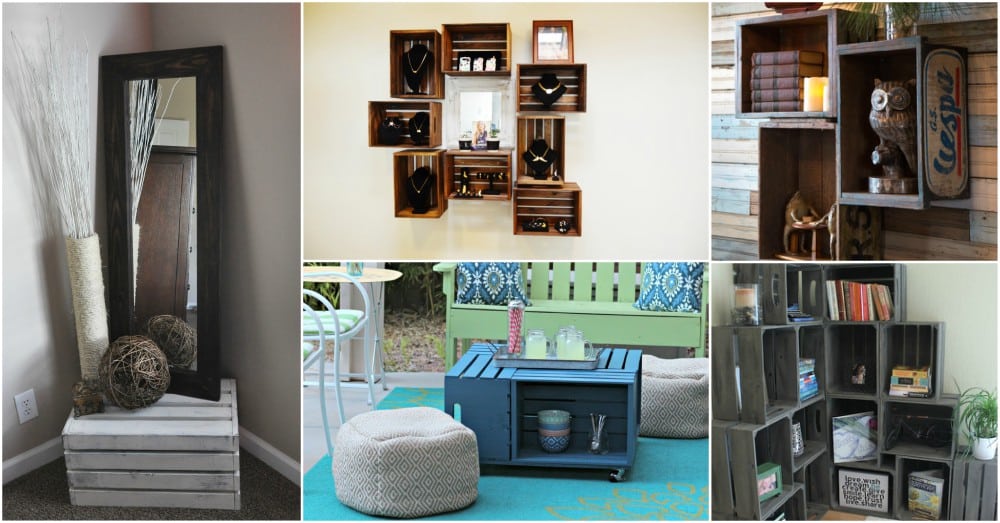 Today I have some ideas that are nice to be considered. Check out this post and find out how to use crates to make fully functional DIY furniture for your home that will cost almost nothing!
Old crates can be turned into a wonderful coffee table! Take a look at the design below. It incorporates 4 crates, placed so they form a square. You can see how to make it step by step.