15+ Brilliant DIY Shelves That Will Beautify Your Home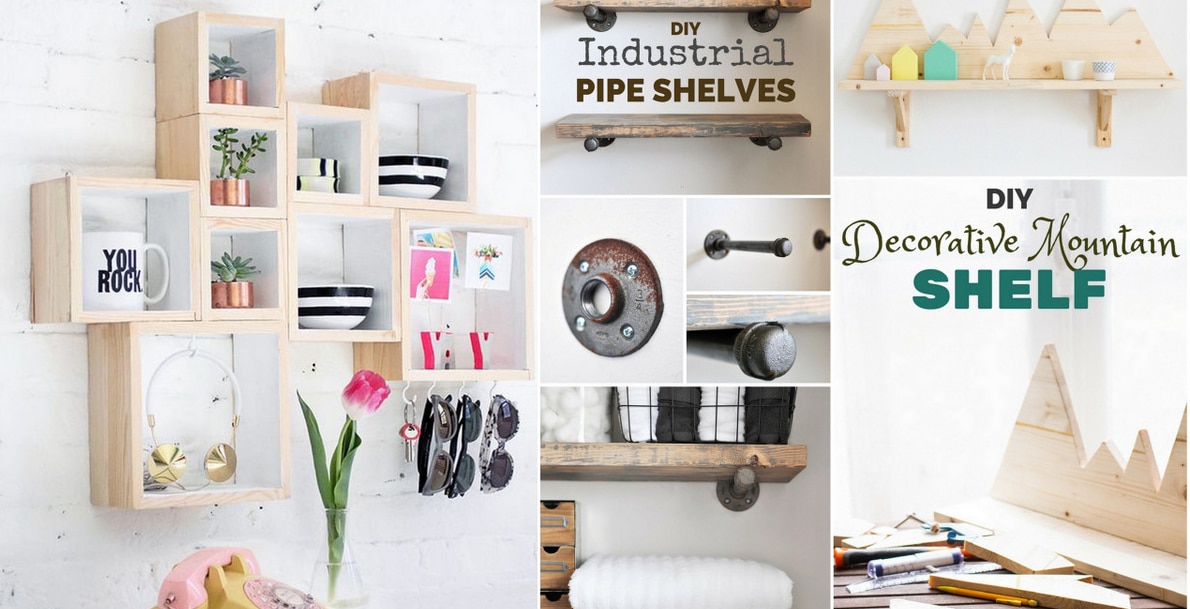 A simple functional DIY project with a great impact in terms of decor is the building of a simple, small shelf.
It can be as simple as you desire, a saw, nails and a hammer might be everything you require for something practical yet the more of a statement you are making through its presence the more complicated it gets.
A shelf can be a visual stimulus as well as a practical solution for extra storage and the crafting process offers you insane freedom over the process as you can mix and match lovely materials into easy diy shelves in minutes.
Simple ideas in graphic scenarios follow and we invite you to cast a glance over the gallery and pick your favorite.