15+ Ideas for Beautiful Rustic Shelves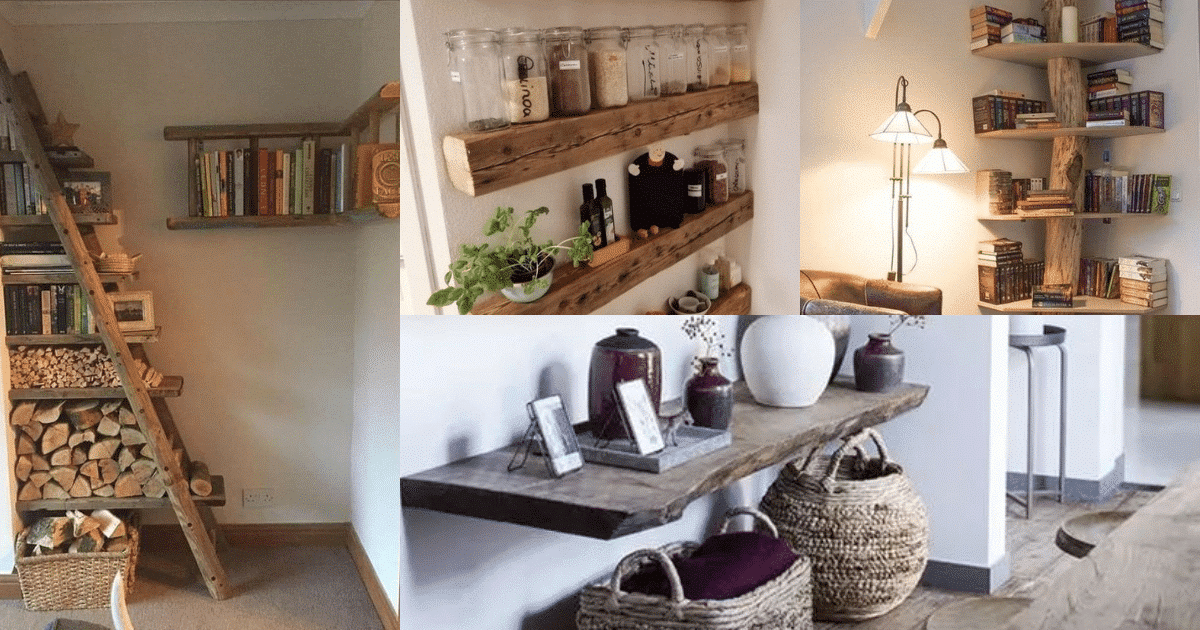 One of the key elements that can instantly transform any space into a cozy haven is the use of rustic shelves.
These versatile pieces not only provide functional storage but also add a touch of warmth and character to your home.
In this article, we will explore various ideas for beautiful rustic shelves that you can incorporate into your interior design. From reclaimed wood to creative DIY projects, we've got you covered. Let's dive in!
Ideas for Beautiful Rustic Shelves
Reclaimed Wood Elegance
Rustic shelves crafted from reclaimed wood are timeless classics. The weathered, aged look of reclaimed wood adds a sense of history and authenticity to your space. Consider using salvaged barn wood, pallets, or old wooden doors to create unique shelving units. The imperfections in the wood's texture and color variations make each piece truly one-of-a-kind.
Floating Wooden Shelves
Floating shelves are a fantastic choice for achieving a minimalist yet rustic look. These shelves appear to "float" on your wall without visible brackets, creating a clean and modern aesthetic. Opt for thick wooden boards with a distressed finish to maintain the rustic vibe.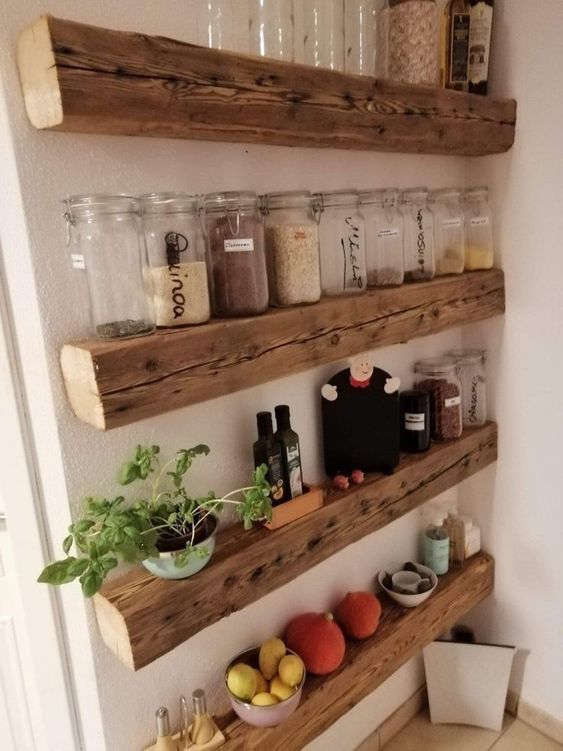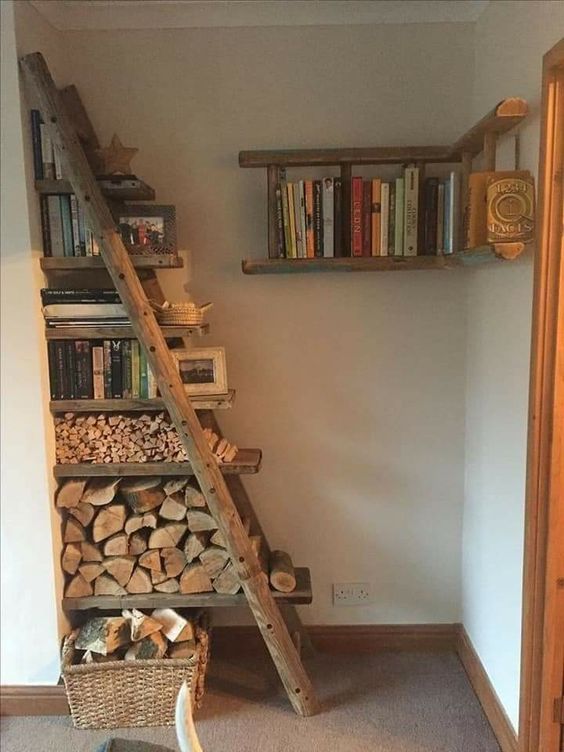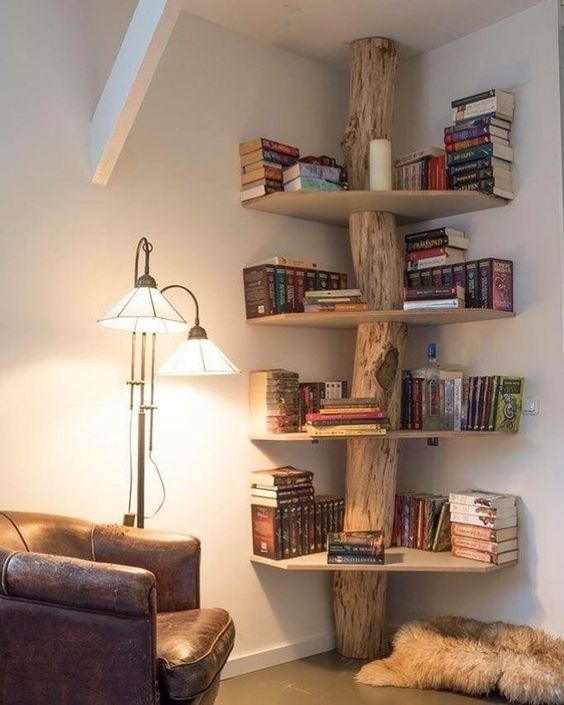 Tree Branch Display
For a truly rustic and natural look, consider using tree branches as the foundation for your shelves. Select sturdy branches of similar thickness, clean them, and treat them to prevent pests. Attach the branches horizontally to your wall, creating unique shelving tiers. This nature-inspired approach is perfect for eco-conscious homeowners.
Farmhouse-Inspired Open Shelving
Open shelving is a popular trend in farmhouse-style kitchens. Install open wooden shelves with visible brackets to display your kitchen essentials like dishes, jars, and cookware. This design choice brings an inviting and homey atmosphere to your cooking space.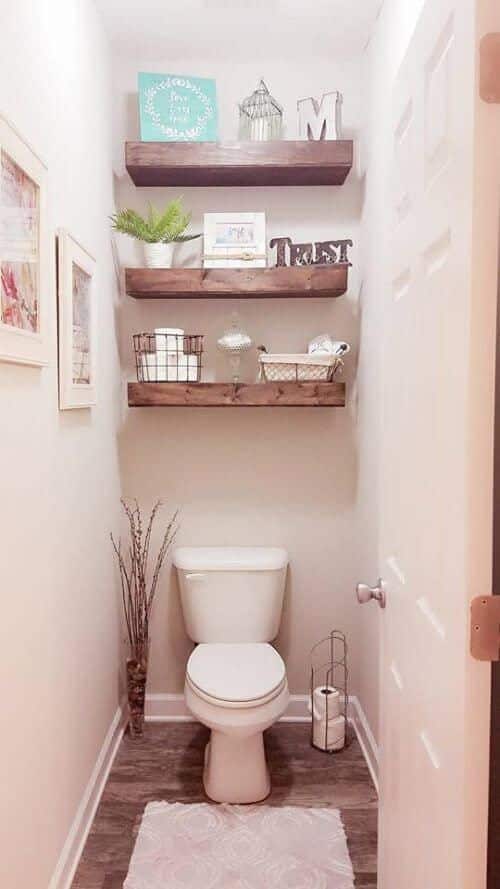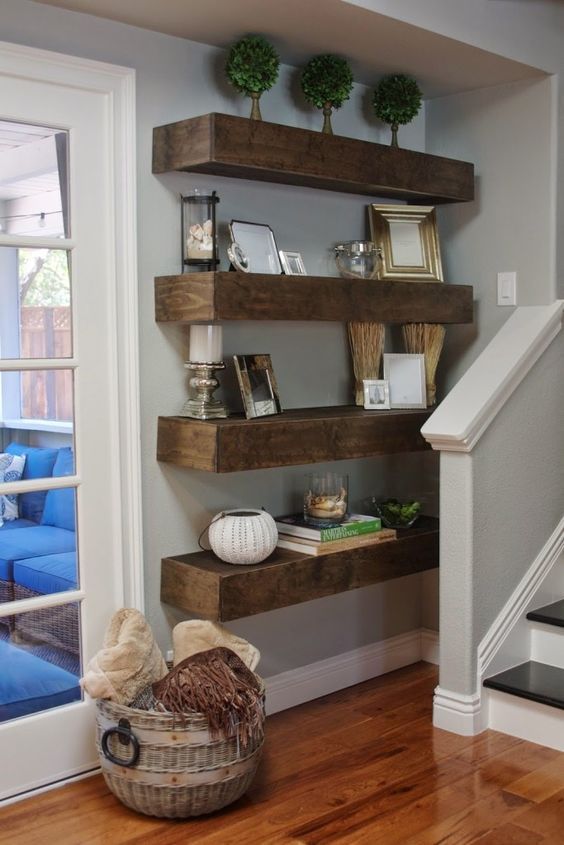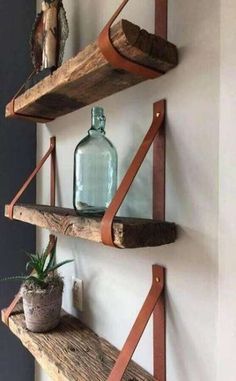 Rustic Corner Shelves
Maximize your space with rustic corner shelves. These are perfect for utilizing those awkward, unused corners in your home. Whether you want to showcase collectibles or create a mini library, corner shelves offer both functionality and aesthetics.
Hanging Rope Shelves
For a nautical and rustic fusion, consider hanging rope shelves. Attach thick ropes to wooden planks and secure them to your ceiling or wall. These shelves are perfect for displaying small potted plants, books, or decorative items.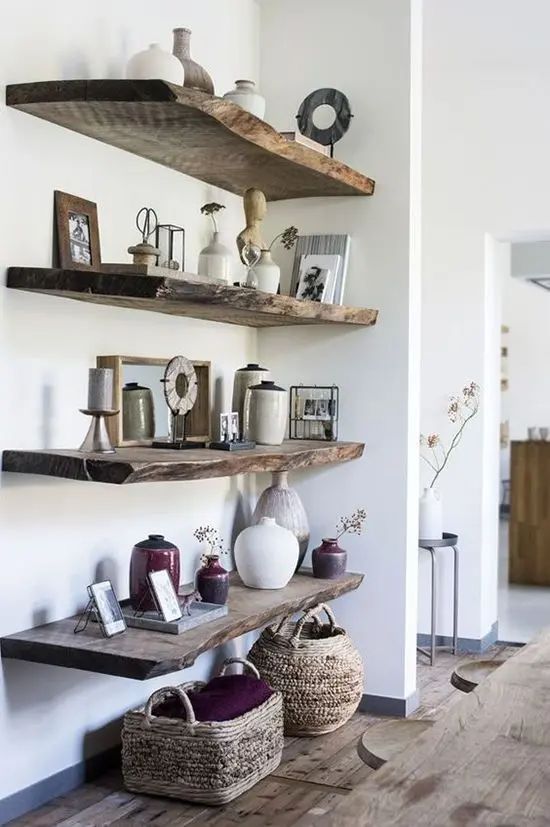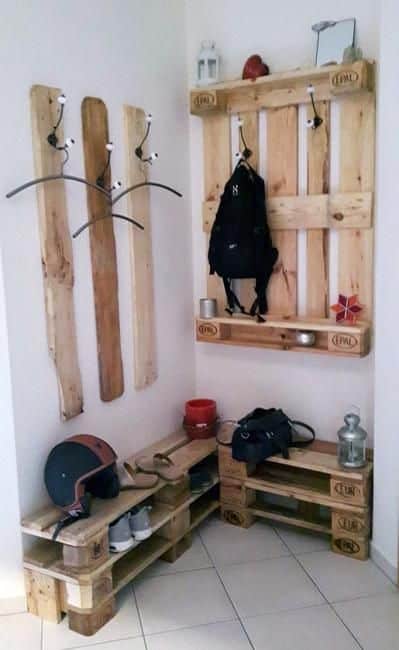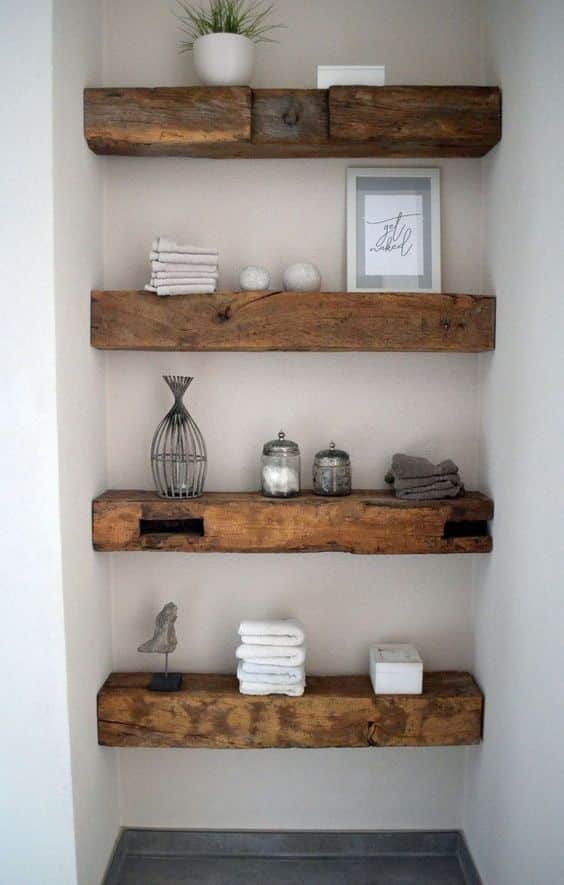 Rustic Bathroom Shelves
Extend the rustic charm to your bathroom by installing wooden shelves with a weathered finish. These shelves are perfect for storing towels, toiletries, and decorative items, creating a cozy spa-like atmosphere.
Rustic shelves are more than just storage solutions; they are pieces of art that elevate your home's ambiance.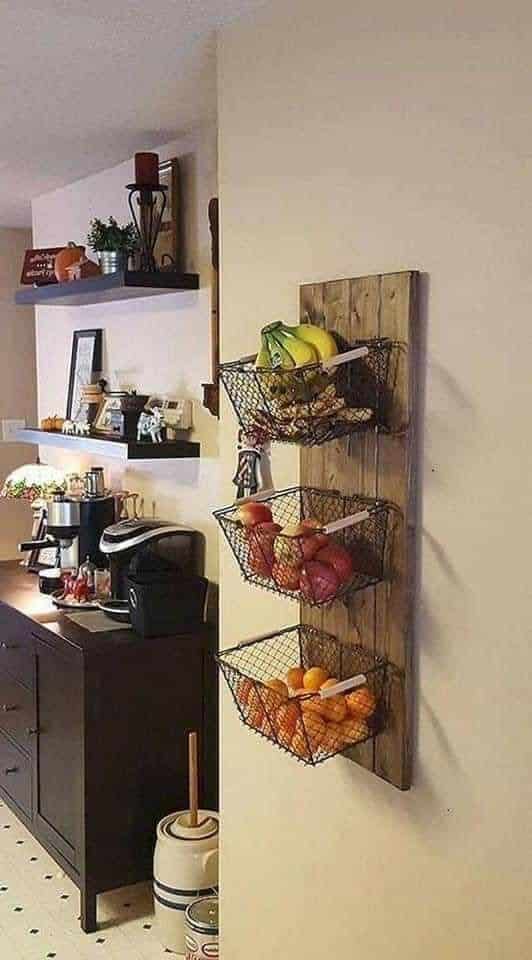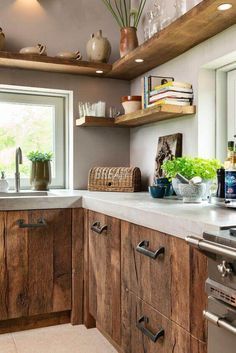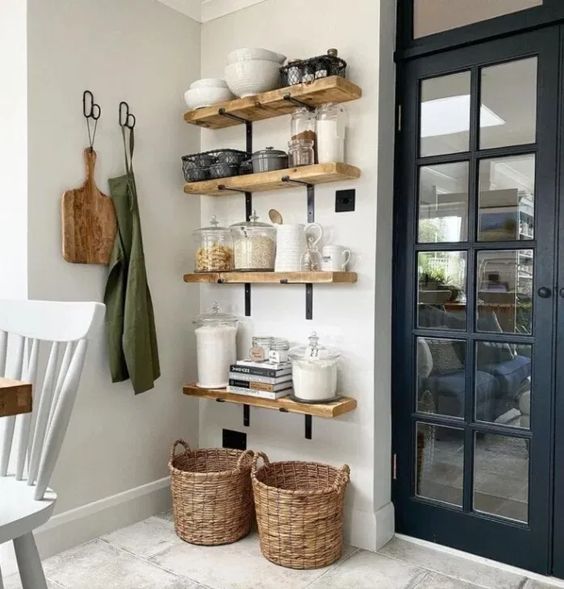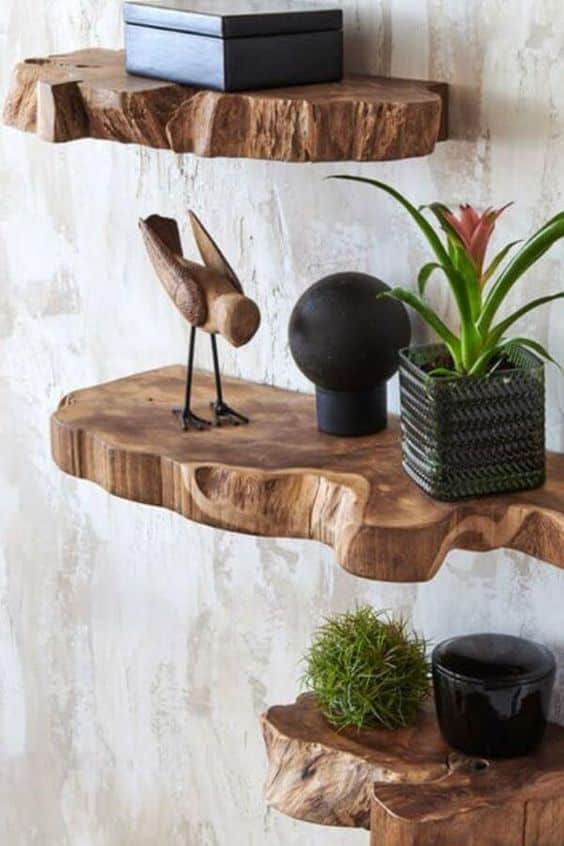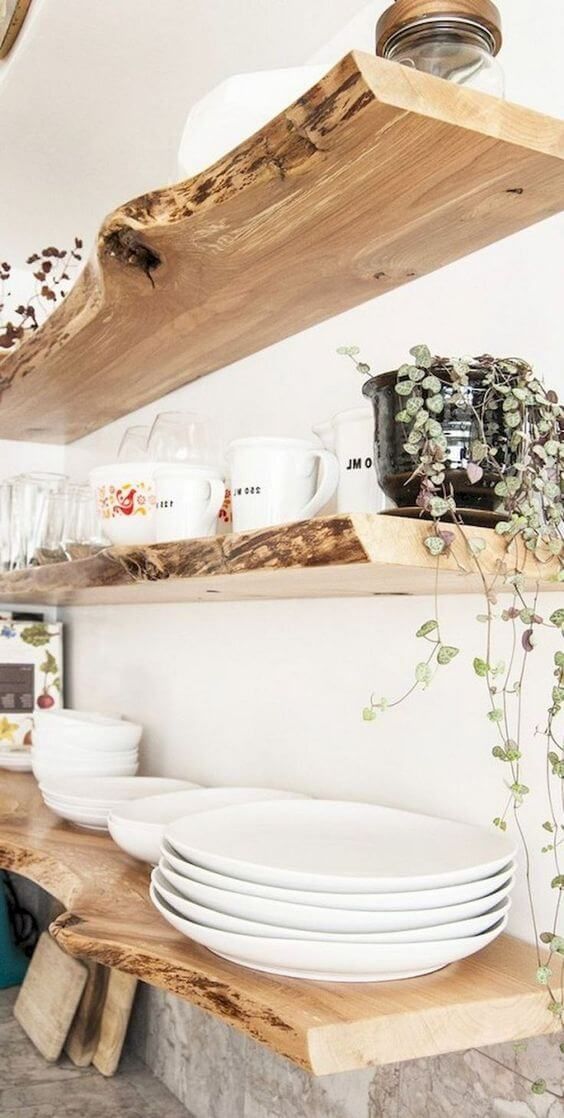 Whether you prefer the authenticity of reclaimed wood or the creativity of DIY projects, there's a rustic shelving idea for everyone. Experiment with these ideas and infuse your living spaces with warmth, character, and a touch of the great outdoors.