15+ Low-Cost DIY Closet for The Clothes Storage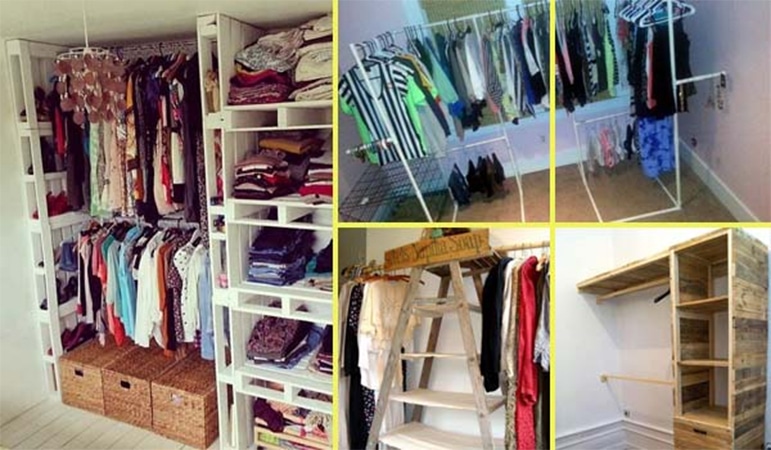 For some reason, not all bedrooms have a closet, just like a tiny bedroom, a rental apartment or a dorm room. If you happen to encounter the above cases, don't be sad, as there are so many wonderful ways help you to turn any free space or dead space into a wardrobe that just belongs to you.
And more, you just need to invest a small budget to make these DIY projects to organize your clothes, shoes, jewelry, hats, scarfs, sunglasses and so on; because you will find here's pallet closet, ladder closet…are so easy to build.