20+ Brilliant DIY Storage And Organization Hacks For Small Bathrooms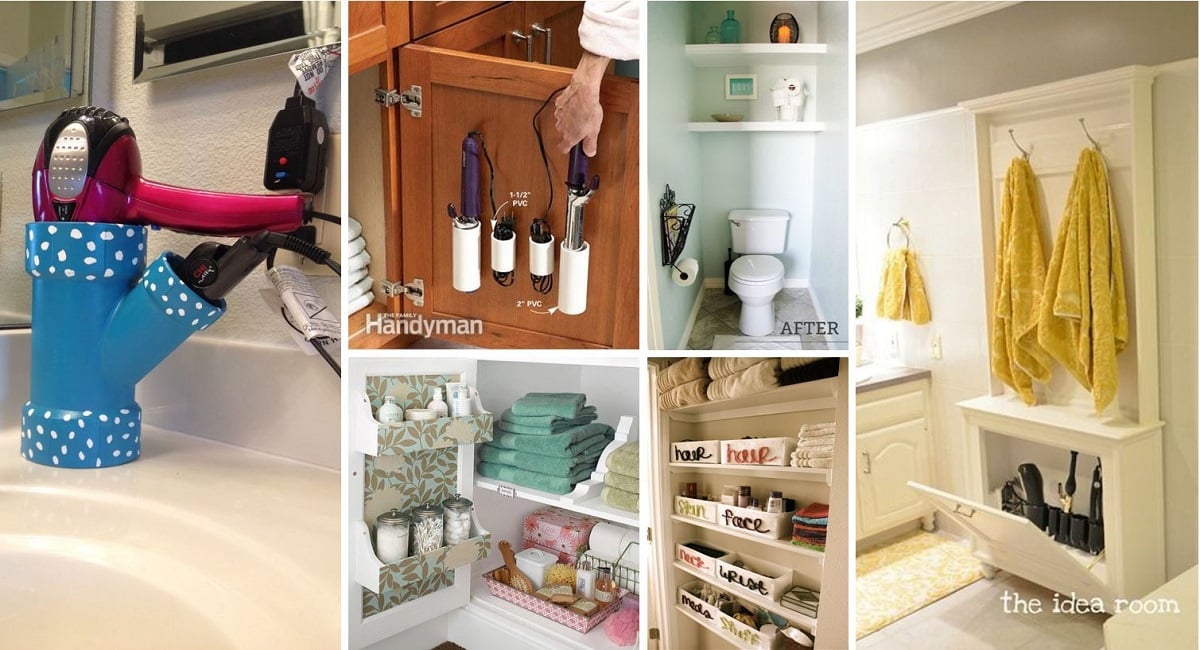 Most of these DIY hacks are easy and budget-friendly. From adding storage shelves, maximizing the space under the sink to space-saving ways to store accessories, these storage and organization hacks will help you keep your bathroom neat and cluster free.
Hopefully you will get inspired and put some of these ideas into practice. Enjoy!
If you have other bathroom organization ideas, please share them with us in the comment below. Thank you!