25+ Clever Hidden Storage Solutions You'll Wish You Had at Home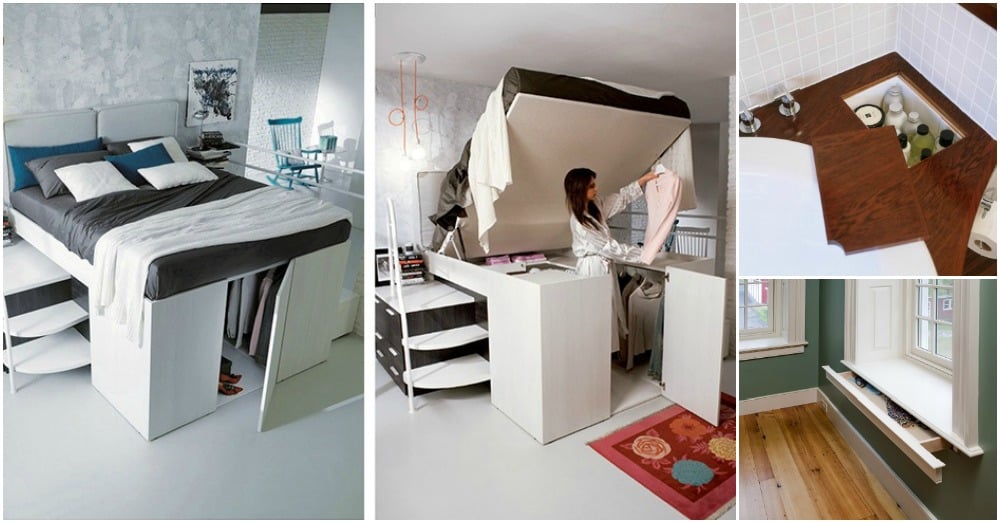 A hidden storage space is what we all need in our homes. It will helps us keep the space neat and organized, it won't disturb the aesthetic appeal of the room and it won't take any additional space.
Such hidden storage spaces are perfect for small homes and they can be found all around the home. And the best thing of all is that nobody can even notice them.
Today, we have picked several to show you where in your home you can store many of your items. Let's check them out!