Autumn Wreath Ideas Made with Natural Elements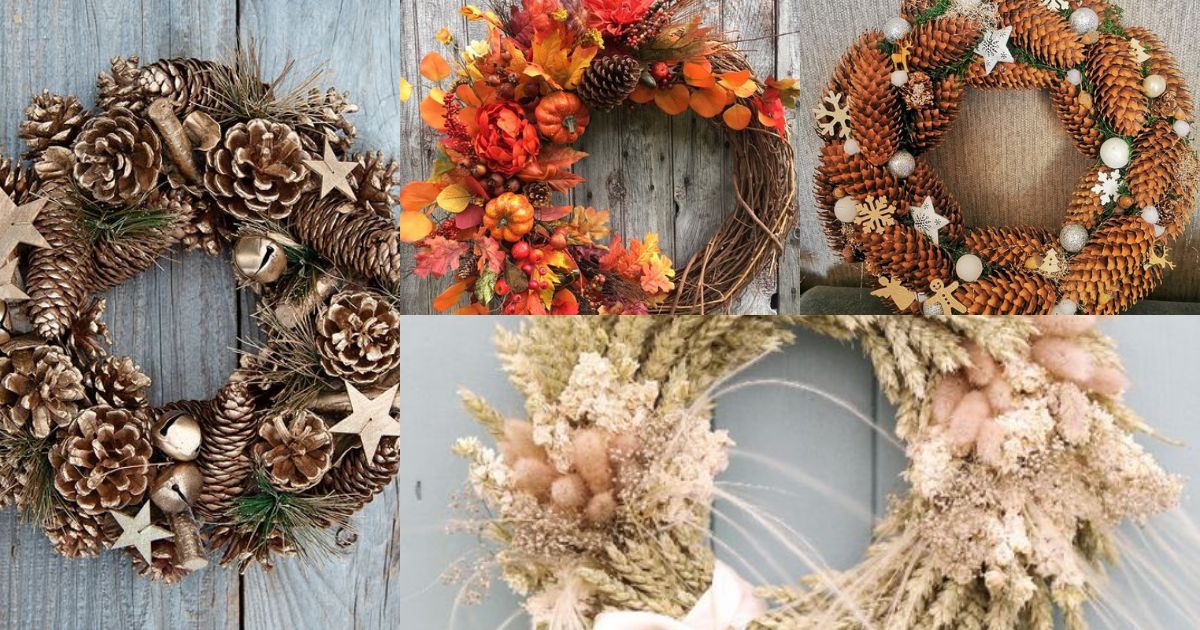 Autumn, with its vibrant foliage and cozy ambiance, is the perfect season to adorn your home with charming wreaths.
However, instead of opting for store-bought wreaths, why not embrace your creativity and make your own? In this article, we'll explore a plethora of autumn wreath ideas crafted from natural elements.
From rustic pinecones to delicate dried flowers, we'll guide you through creating wreaths that not only capture the spirit of fall but also infuse your space with a touch of your personality.
Autumn Wreath Ideas with Natural Elements
Autumn wreaths are not only a delightful way to welcome the season but also a fantastic DIY project. By using natural elements, you can create wreaths that capture the essence of fall's beauty.
A classic fall foliage wreath brings the beauty of the season to your doorstep. Start by selecting an assortment of leaves in hues of red, orange, and yellow. Attach them to your wreath base, layering them for depth. Add acorns and berries for a pop of color. Finish with a festive ribbon.
Gathering Your Natural Elements
Before we dive into specific wreath ideas, let's talk about gathering the materials you'll need. To make a stunning autumn wreath, you'll require:
Grapevine or Wreath Base: This will serve as the foundation for your wreath.
Fall Foliage: Gather colorful leaves, branches, and twigs from your backyard or a local park.
Pinecones: Look for pinecones in various sizes to add a rustic touch.
Dried Flowers: Collect dried flowers like hydrangeas, lavender, or strawflowers for a delicate, timeless look.
Berries and Acorns: These small elements can provide pops of color and texture.
Crafting Supplies: You'll need floral wire, hot glue, and gardening shears.
Rustic Pinecone Wreath
If you prefer a more rustic look, a pinecone wreath is an excellent choice. Hot glue pinecones onto your wreath base, overlapping them for a textured effect. You can also spray paint them in metallic colors for a touch of glamour.
Dried Flower Elegance
Dried flowers exude elegance and longevity. Create a wreath by arranging dried flowers like lavender and hydrangeas in a circular pattern. Add some twigs and berries for a nature-inspired finish.
Harvest Bounty Wreath
Celebrate the harvest season with a wreath adorned with mini pumpkins, gourds, and corn husks. These elements provide a warm and inviting feel, perfect for your front door.
Woodland Wonder
For a whimsical touch, consider a woodland-themed wreath. Craft it with small twigs, moss, and miniature faux mushrooms. This wreath is sure to evoke the enchantment of an autumn forest.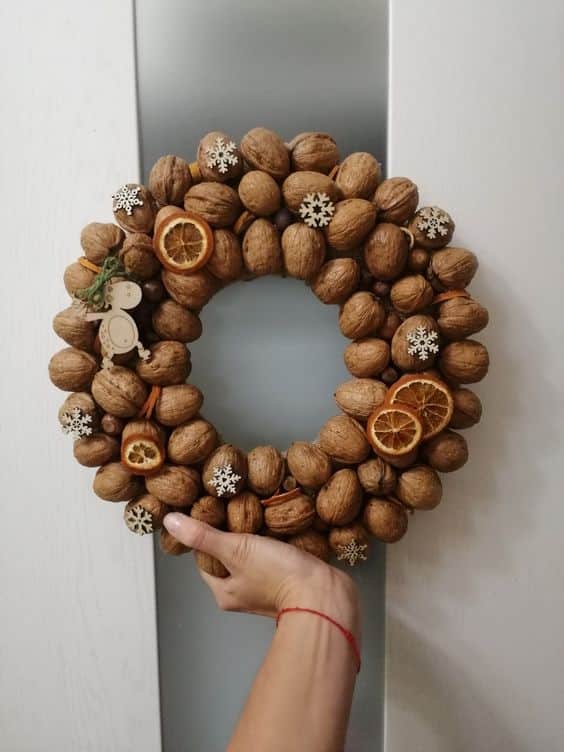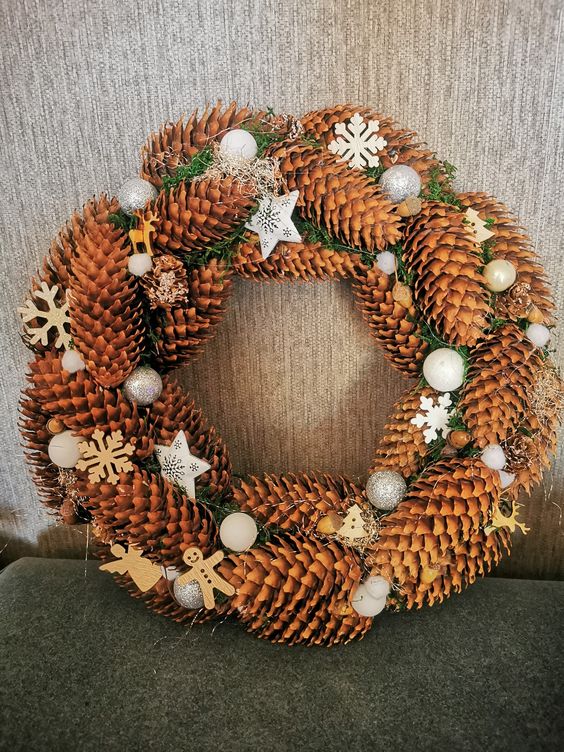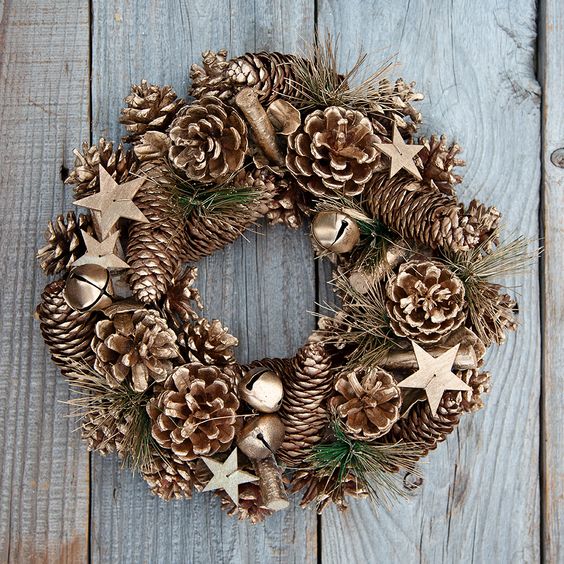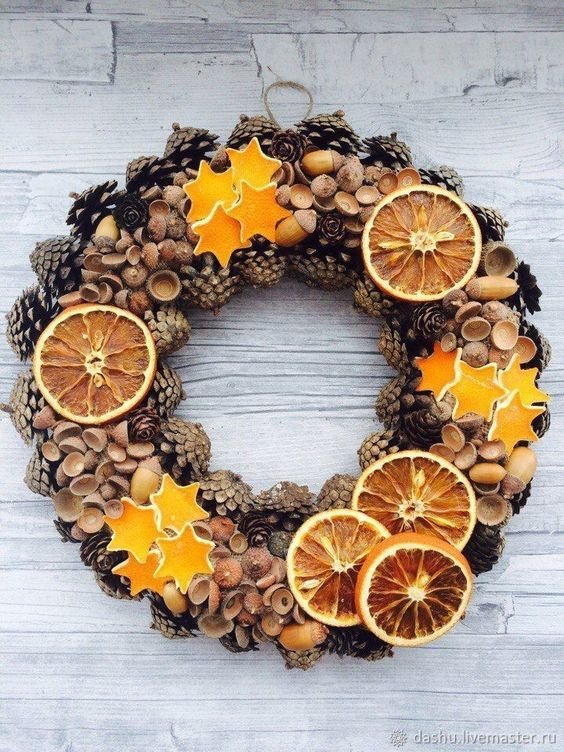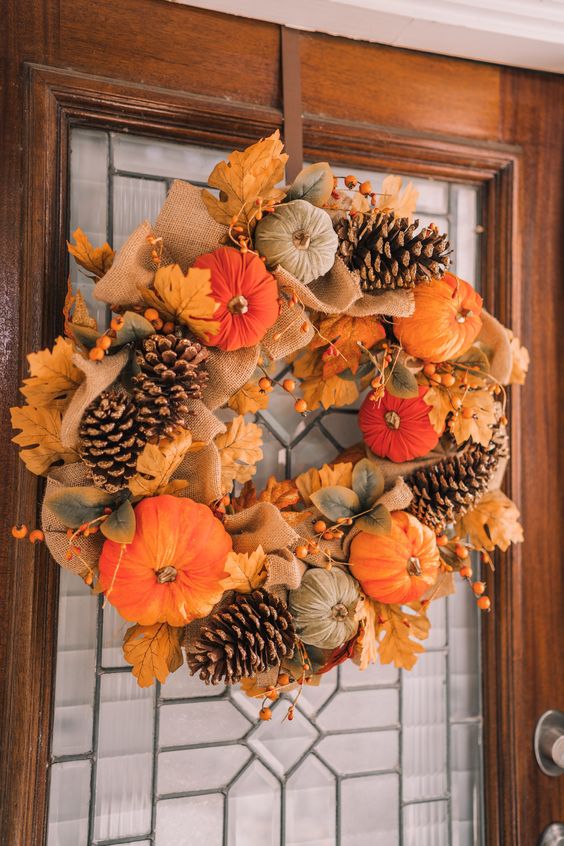 Maintenance Tips
To keep your wreath looking fresh throughout the season, avoid direct sunlight and excessive moisture. A light misting of water can help revive dried flowers.
Wreaths for All Occasions
Autumn wreaths aren't just for your front door. Consider crafting smaller versions to decorate your indoor spaces or as gifts for friends and family.
Preserving Your Wreath
To preserve your autumn wreath, store it in a cool, dry place when not in use. You can also apply a clear coat of sealant to protect it from the elements.
Creating your own autumn wreath with natural elements is a rewarding and creative endeavor.
Not only will you infuse your space with the beauty of the season, but you'll also have a unique piece of decor that reflects your personal style.