Best Ideas for Open Kitchen Shelves: A Stylish and Functional Choice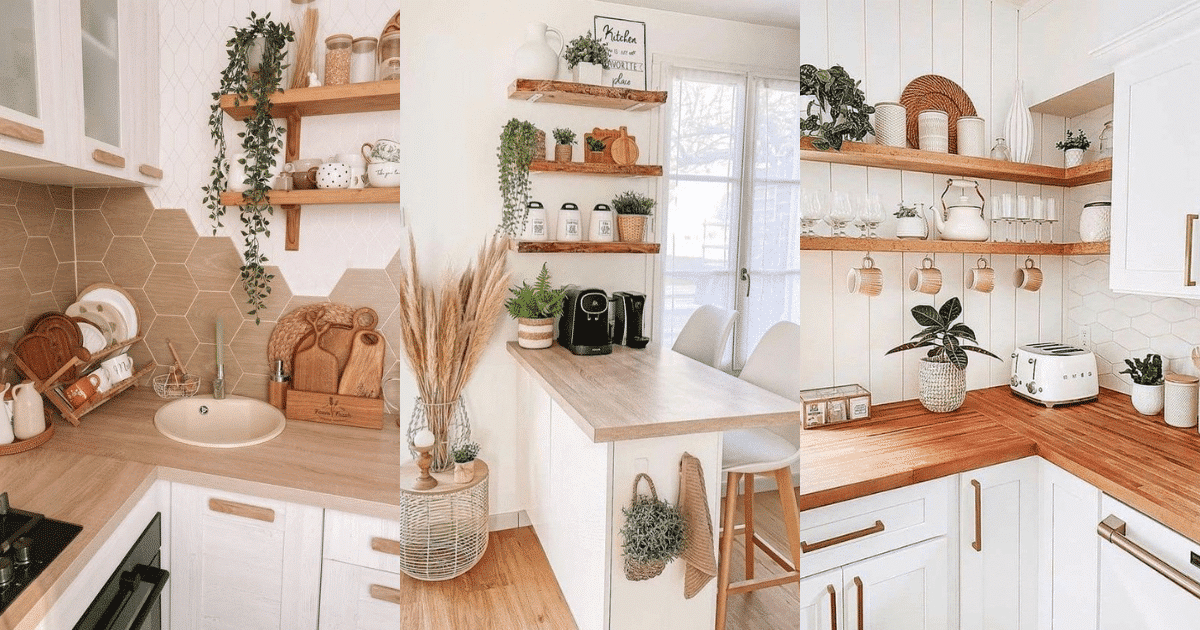 Are you tired of your kitchen feeling cluttered and closed off? Open kitchen shelves might be the solution you're looking for!
Not only do they add a touch of elegance and charm to your kitchen, but they also offer functional benefits that can revolutionize your cooking space.
In this article, we'll explore the best ideas for open kitchen shelves that combine style and practicality seamlessly.
Best Ideas for Open Kitchen Shelves
Open kitchen shelves have gained popularity due to their numerous advantages. They create a sense of openness, making your kitchen feel more spacious. Additionally, they encourage you to stay organized, as items are on display, making it easier to find what you need.
Moreover, open shelves provide an opportunity to showcase your personality through curated displays of your favorite kitchenware and decor items.
Choosing the Right Material
Before diving into specific ideas, it's essential to select the right materials for your open kitchen shelves. Opt for durable materials like wood, metal, or glass. Each material offers a unique aesthetic and can complement your kitchen's overall design.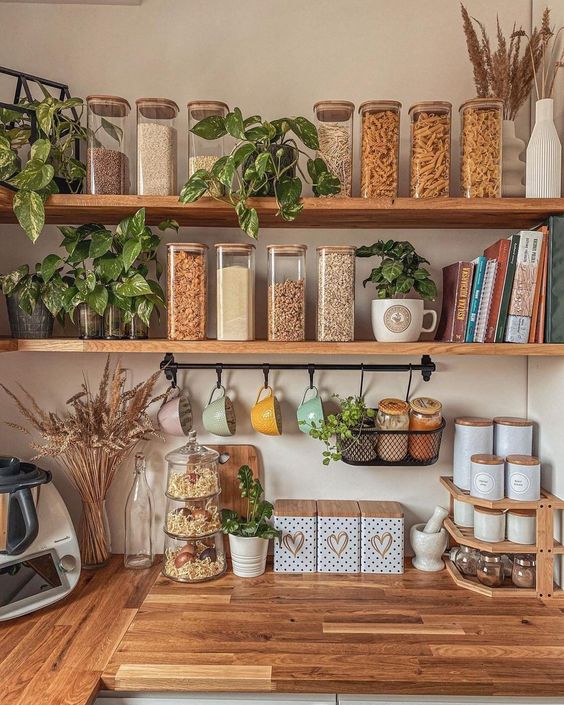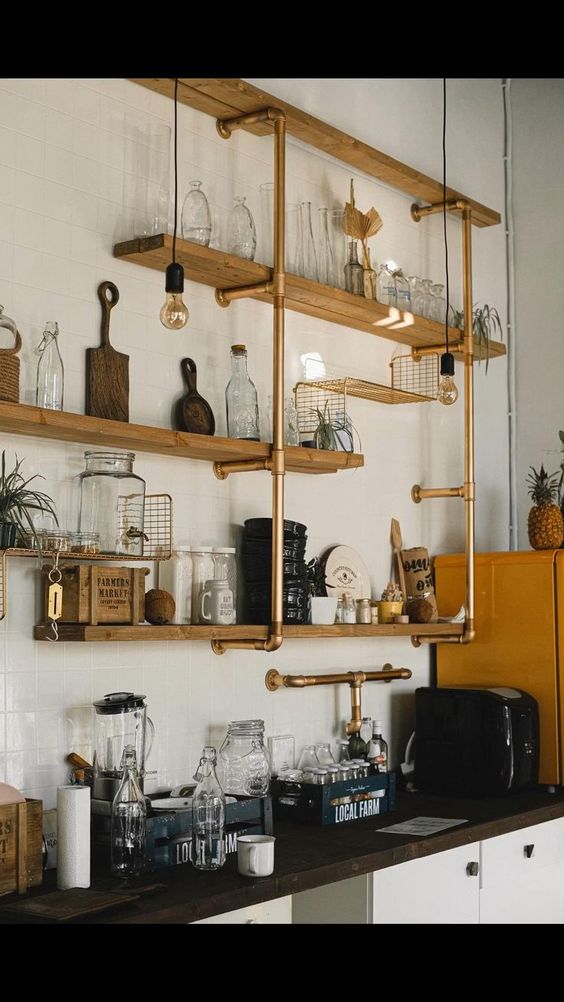 Embrace Simplicity with Minimal Arrangements
Keep it simple with a minimalist approach. Install floating shelves with clean lines to hold a few key items.
This approach works exceptionally well in modern and contemporary kitchens. Display essential cookbooks, stylish dishes, and a few decorative pieces to maintain an uncluttered look.
Showcasing Essential Cookware
Use open shelves to display your most-used cookware, such as pots, pans, and cooking utensils. This not only saves cabinet space but also adds a rustic charm to your kitchen. Arrange the items thoughtfully to create an inviting focal point.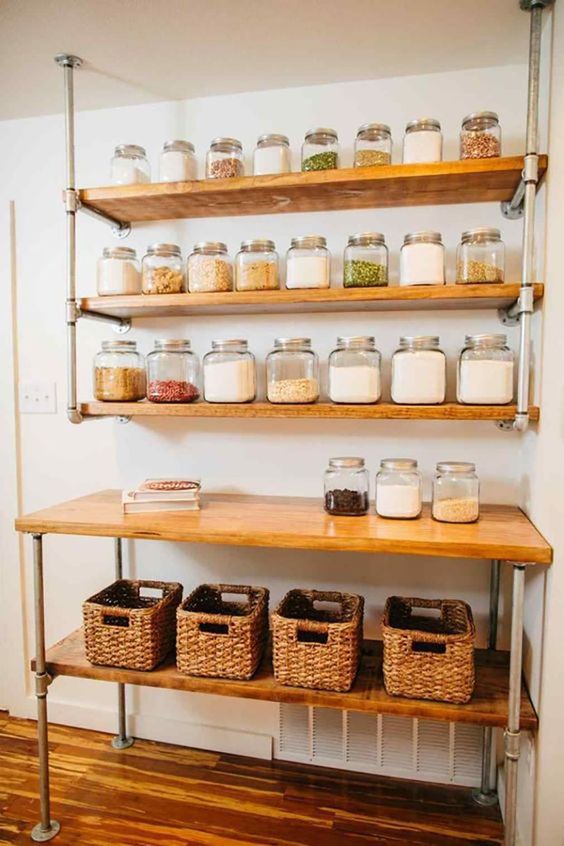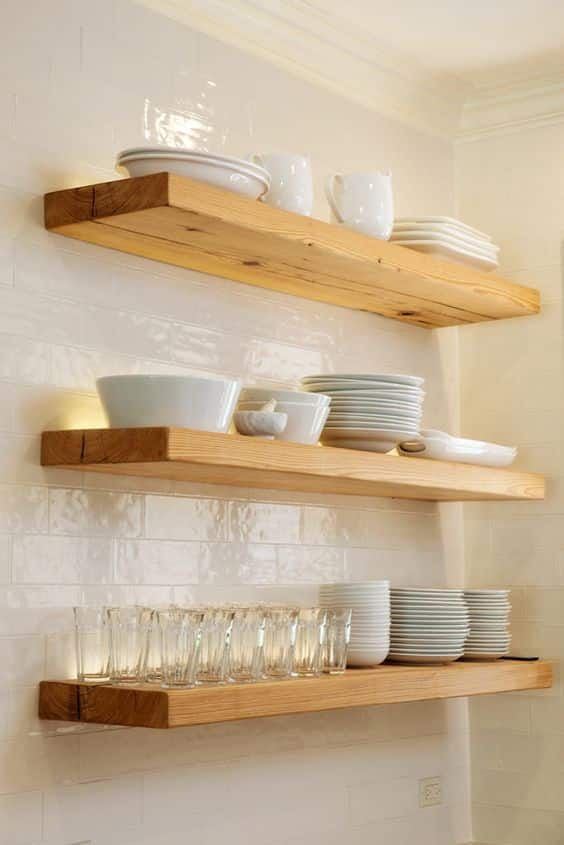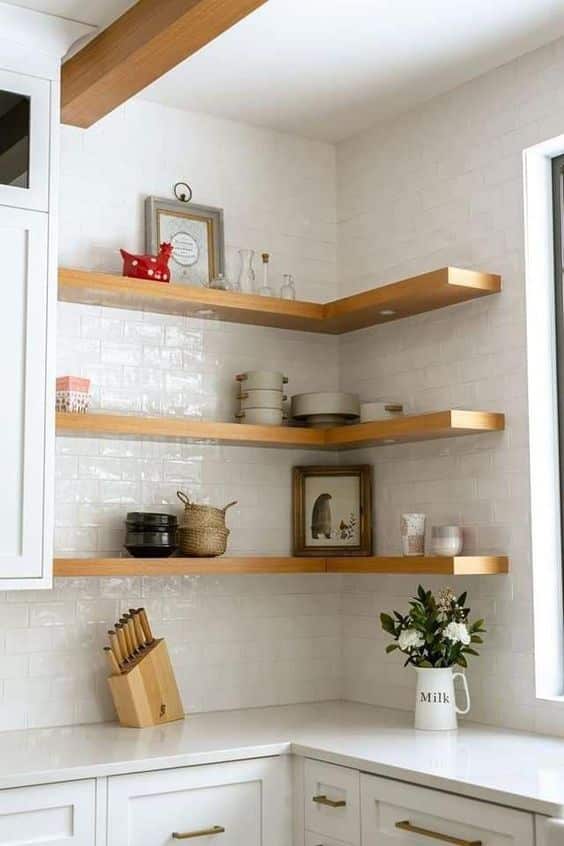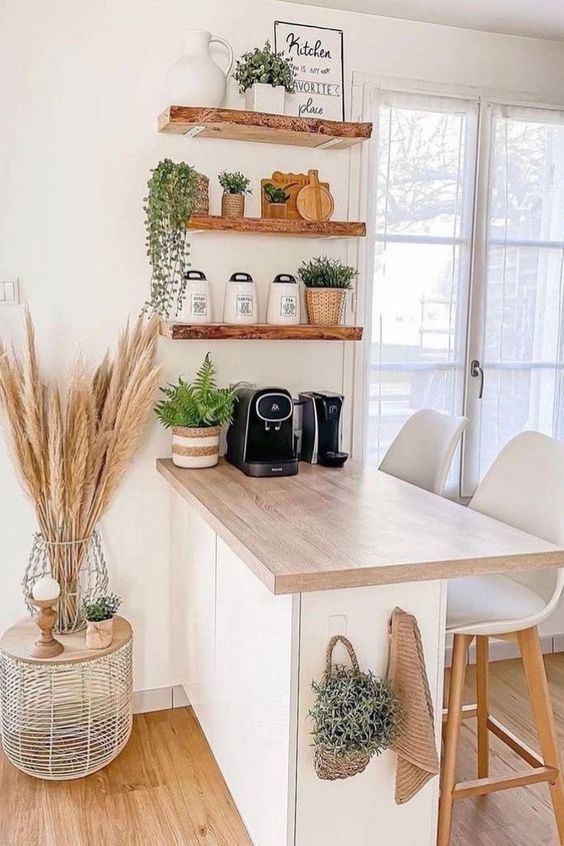 Rustic Farmhouse Vibes
Creating a Farmhouse Aesthetic
For a cozy farmhouse feel, opt for wooden open shelves. Display vintage mason jars, vintage plates, and rustic pitchers. Add in a couple of potted herbs for a touch of freshness. The combination of worn wood and classic pieces creates an inviting atmosphere.
Mixing Vintage and Modern Utensils
Blend the old with the new by mixing vintage kitchen utensils with modern ones. Hang copper pots, cast iron skillets, and antique ladles on the open shelves. This eclectic mix adds character and a sense of history to your kitchen.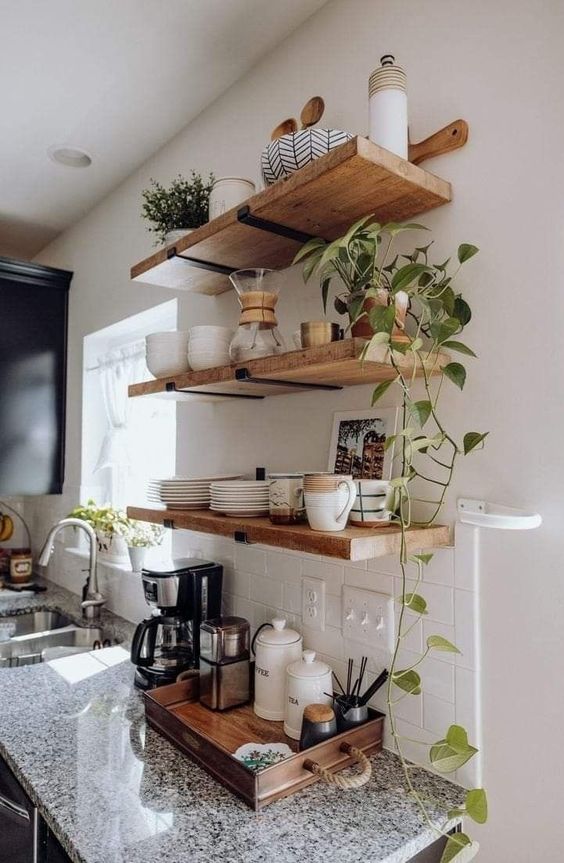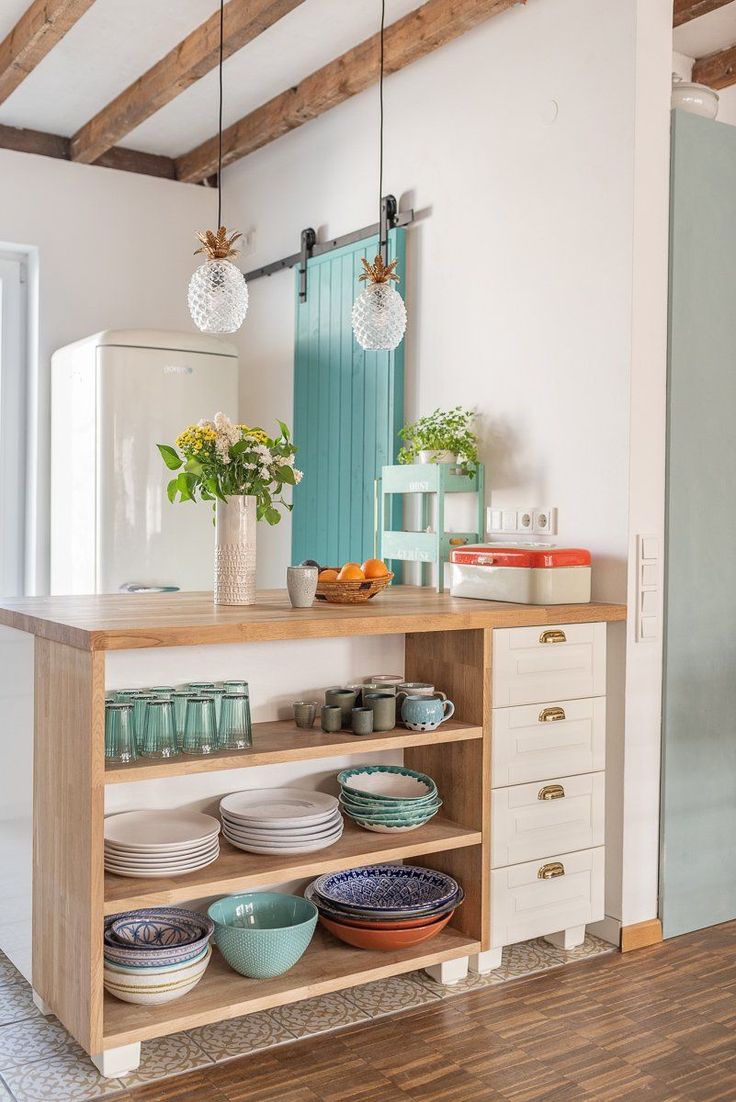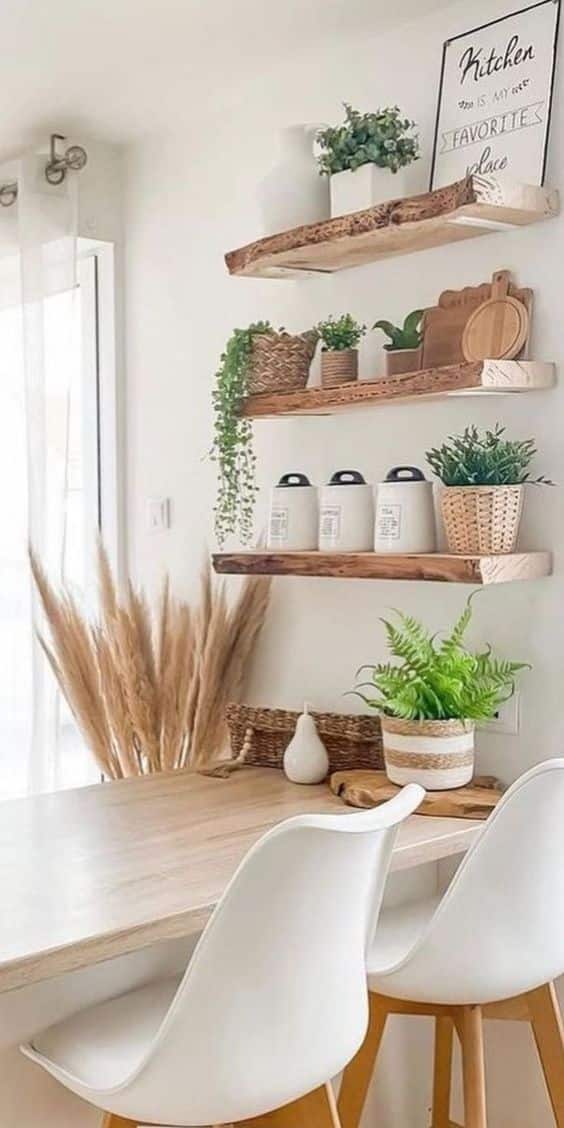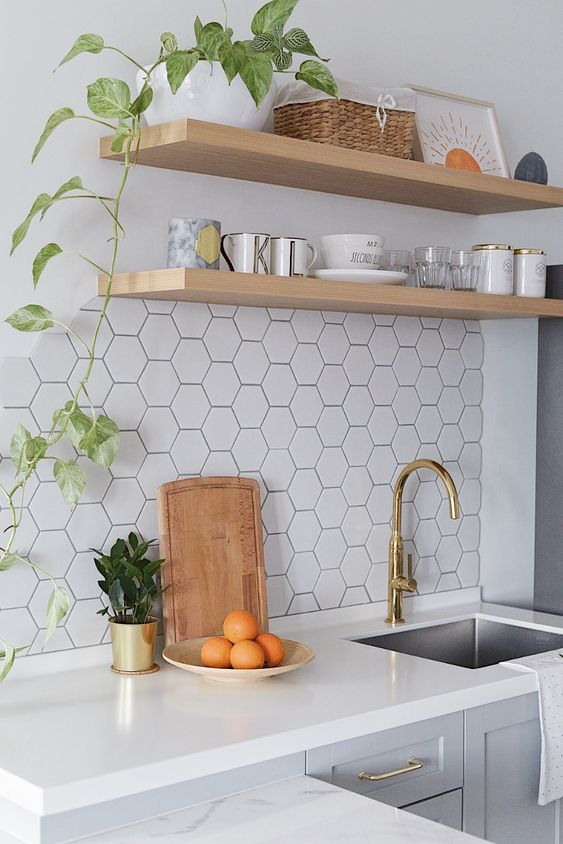 Plant Haven in Your Kitchen
Bringing Nature Indoors
Transform your kitchen into a green oasis by incorporating plants on your open shelves. Potted herbs, succulents, and trailing vines can thrive in this environment. Not only do they add color, but they also purify the air and infuse your space with life.
Selecting the Right Plants for Your Shelves
Choose plants that thrive in your kitchen's lighting conditions. Herbs like basil, rosemary, and mint flourish in bright light, while snake plants and pothos thrive in lower light settings. Use decorative pots and planters that complement your kitchen's decor.
Open shelves can work wonders in small kitchens too. By keeping the shelving system airy and using light-colored shelves, you can maintain the illusion of space. Be mindful of clutter and opt for a curated display to prevent overwhelming the area.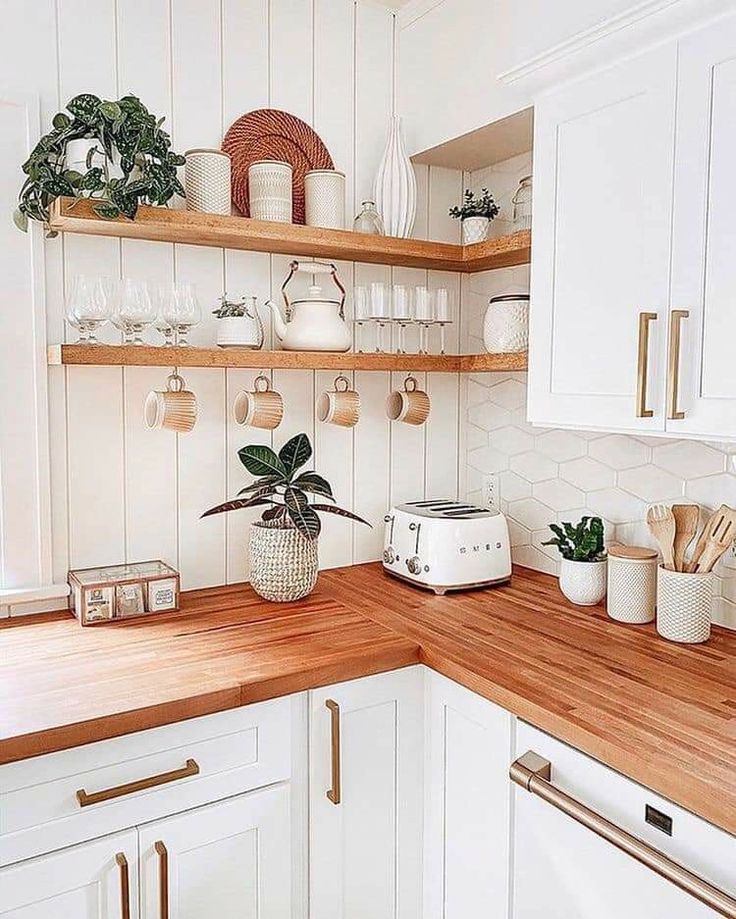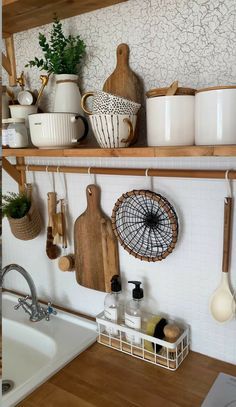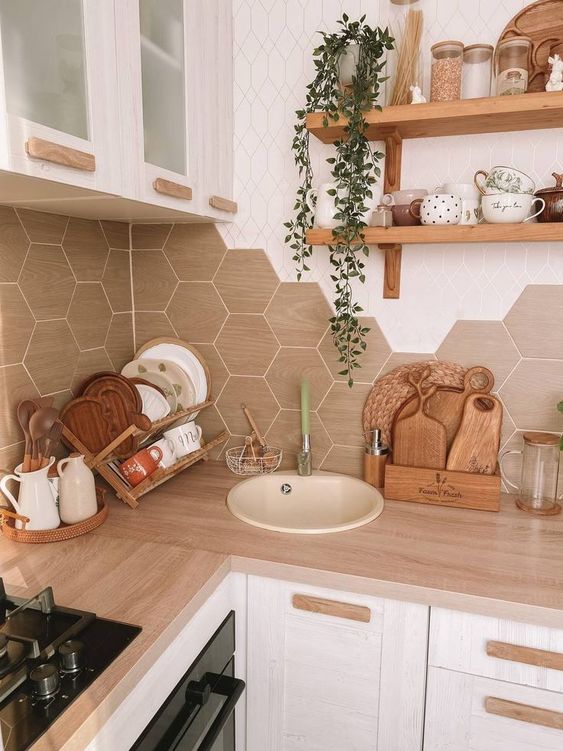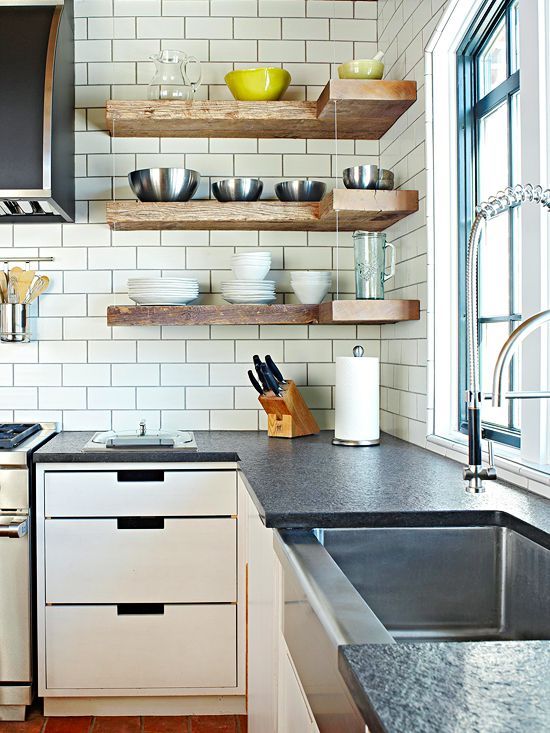 Open kitchen shelves are a versatile and functional addition to any kitchen.
From minimalist arrangements to rustic charm and greenery, there's an idea to suit every style and space. By incorporating open shelves thoughtfully, you can transform your kitchen into a stylish and organized haven. So, go ahead and embrace the elegance and practicality of open kitchen shelves!