Build a Swimming Pool Deck With The Lowest Cost Possible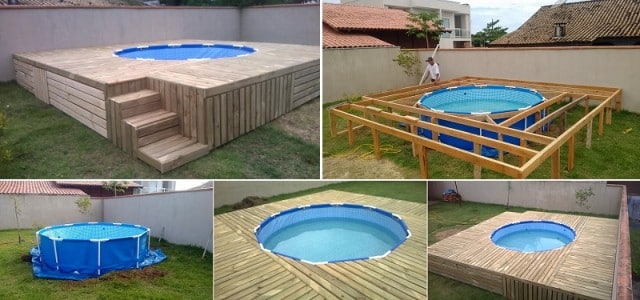 As summer is approaching, ideas for swimming pool DIY are highly welcomed. The amazing feelings that you experience being in the water during the hot days are irreplaceable.
Here you can see how to build a budget-friendly swimming pool if you can't buy a conventional one.