Creative Ideas for Cat Houses with Pallets: Crafting Feline Paradise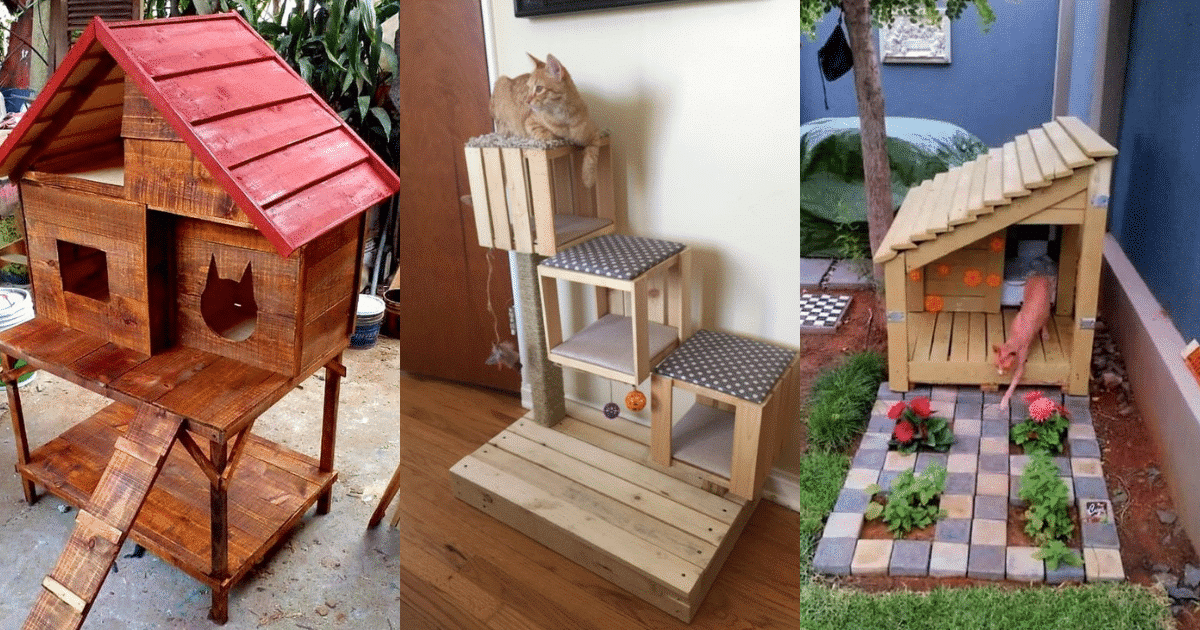 When it comes to pampering our furry feline friends, there's no limit to the creativity and care we can provide. Cat owners are always on the lookout for ways to make their pets' lives more enjoyable, and one fantastic way to do that is by crafting unique cat houses with pallets.
In this article, we will explore a plethora of creative ideas that will transform simple pallets into cozy havens for your beloved cats.
Get ready to embark on a DIY adventure that will not only please your pets but also add a touch of rustic charm to your home.
Why Choose Pallets?
Pallets are an excellent choice for crafting cat houses for several reasons. They are affordable, readily available, and can be upcycled into unique structures.
Plus, working with pallets allows you to exercise your DIY creativity while being environmentally conscious.
Essential Tools and Materials
Before diving into your pallet cat house project, gather the following tools and materials:
Pallets (make sure they are clean and in good condition)
Saw, hammer, and nails
Sandpaper and paint
Cushions and blankets
Scratching posts
Wood glue
Measuring tape
Screwdriver and screws
Jigsaw for cutting openings
Safety goggles and gloves
Ideas for Cat Houses with Pallets
Classic Pallet Cat House
For a straightforward yet charming cat house, start with a single pallet. Remove any loose nails and sand the wood until smooth. Cut an entrance hole for your cat, add a cushion inside, and paint it to your liking. Voila! Your cat's cozy corner is ready.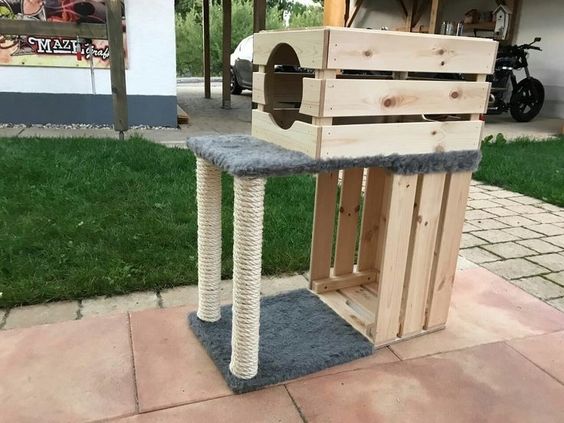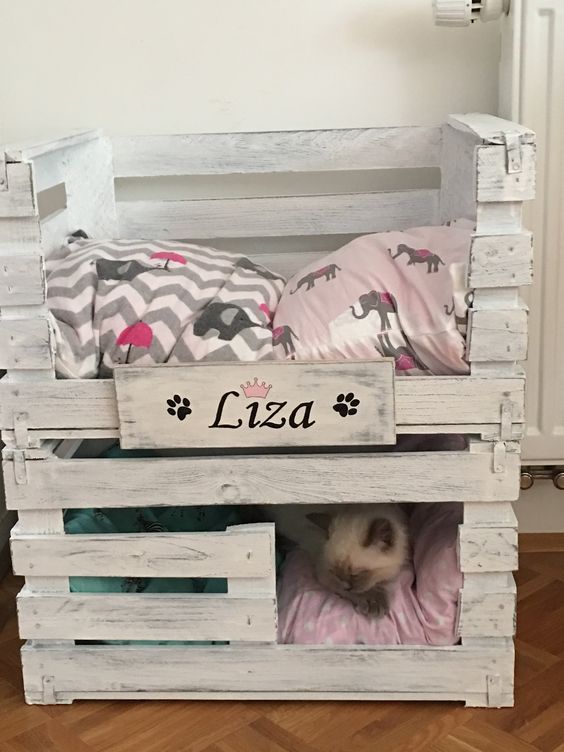 Multi-Level Kitty Mansion
Combine several pallets to create a multi-level cat mansion. Stack them securely, leaving gaps for your cat to explore. Add cushions, scratching posts, and hideaway spots. Paint each level in different colors for a playful touch.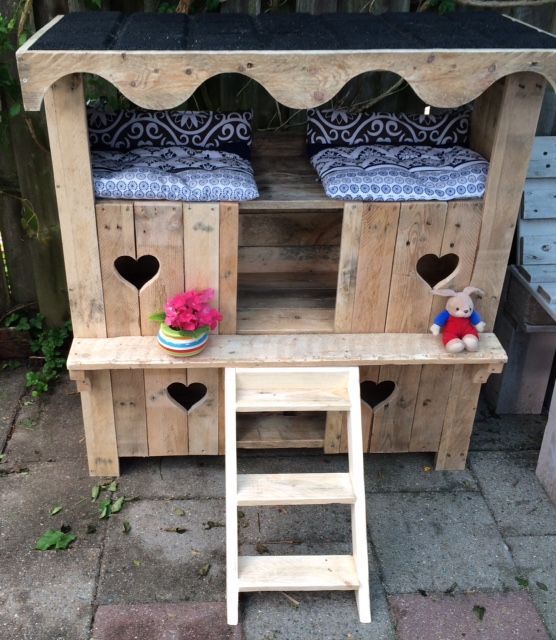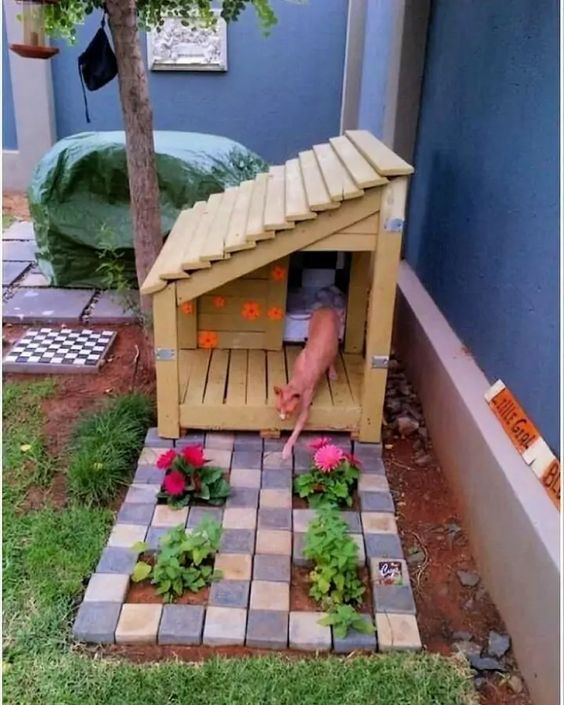 Pallet Playhouse with Scratching Posts
Craft a playhouse by assembling pallets into a box shape with an open roof. Attach scratching posts to the exterior for exercise and claw maintenance. Paint the playhouse in vibrant colors to appeal to your cat's sense of fun.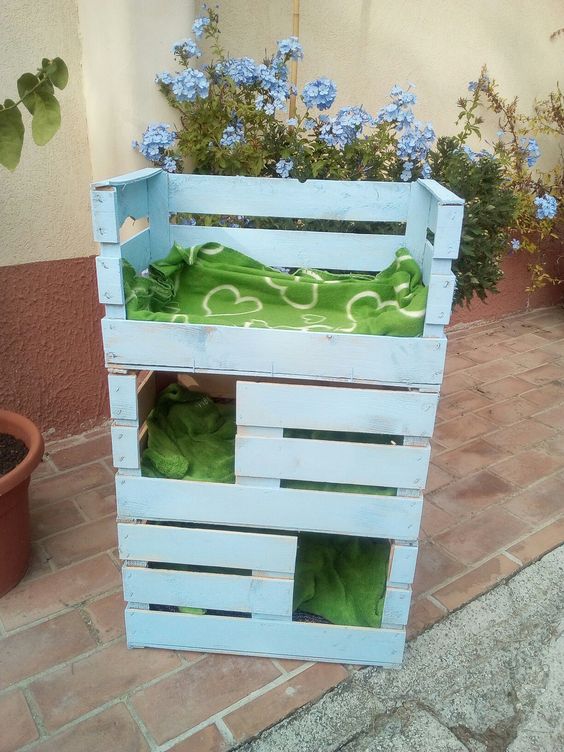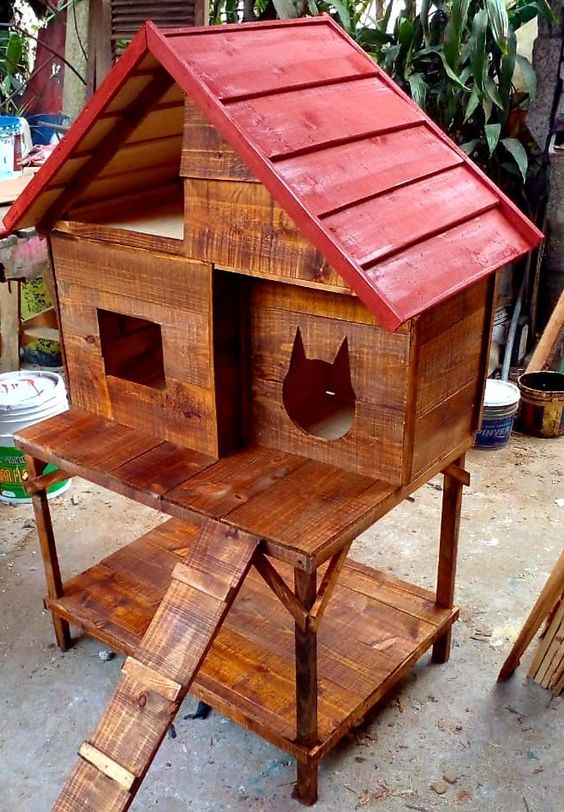 Pallet Tree House Hideout
For adventurous cats, build a pallet treehouse with multiple levels and platforms. Secure it to a sturdy tree trunk or a wall. Add cushions and cozy nooks for relaxation. Your cat will feel like the king or queen of the jungle.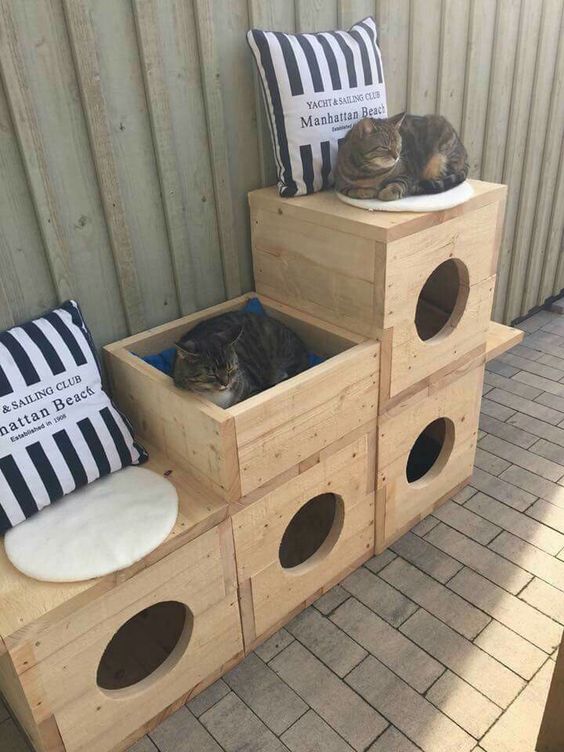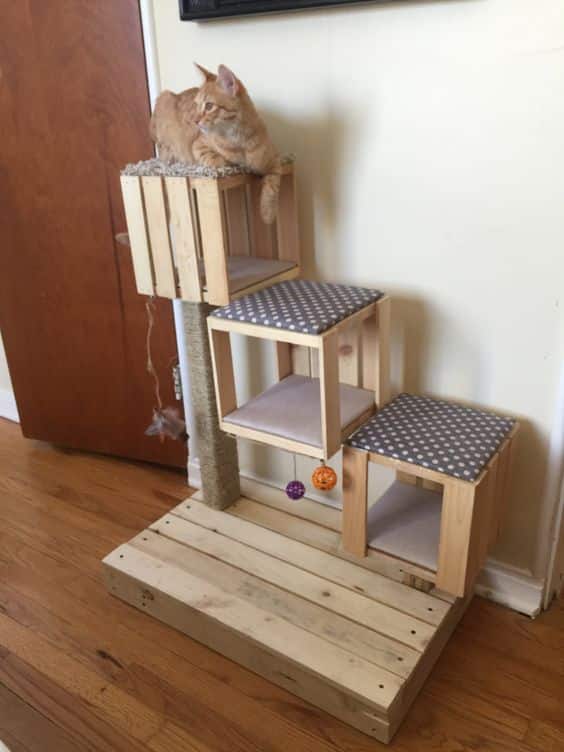 Colorful Pallet Paradise
Let your artistic side shine by painting vibrant patterns and designs on the pallets. Combine them to construct a colorful and eye-catching cat paradise. Ensure it's visually appealing for both you and your cat.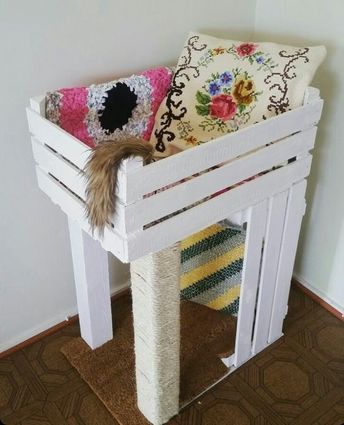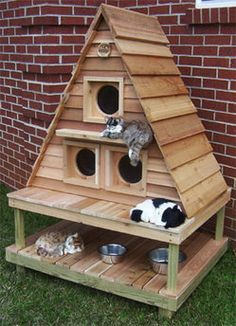 Safety Tips for Your Feline Friends
Ensure all edges are smooth to prevent splinters.
Use non-toxic paint and materials.
Make sure the cat house is stable and secure.
Keep electrical cords and dangerous items out of reach.
Crafting cat houses with pallets is a delightful way to spoil your furry friends while unleashing your creative spirit.
With these ideas, you can provide your cats with unique, comfortable, and safe havens that will make them purr with joy.