Crochet Baby Sandals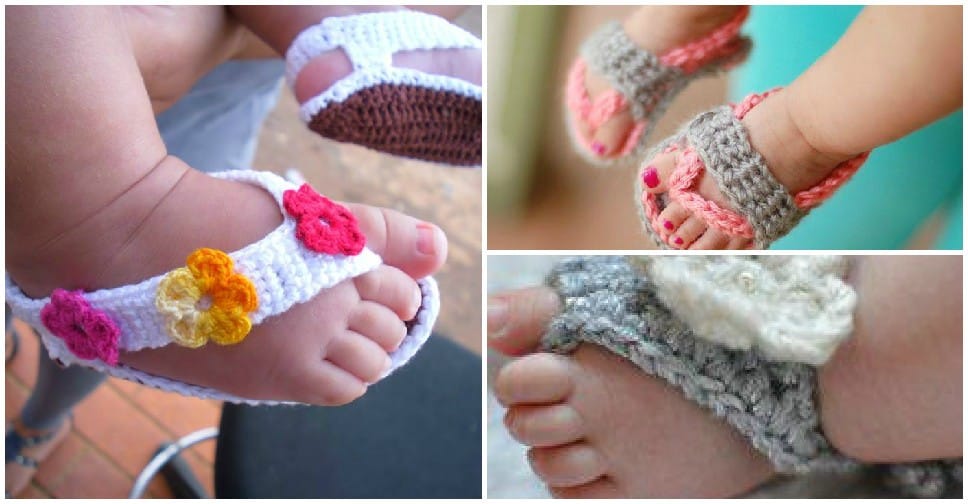 I saw some really cute baby sandals on Pinterest and wondered how to make them.
After some researching, I have some free crochet baby sandal and barefoot patterns to share with you guys.
Here is a great round up of 25 free patterns of crochet baby sandals from Jenny and Teddy.
Also here is a video to get you started.
HOW TO CROCHET BABY SANDALS
These crochet sandals aren't just adorable, but they're super easy to make. Your baby will be the talk of the town with these easy and fun projects. What are you waiting for? Get started and make a pair of these sandals today!