Crochet Crocodile Stitch Handbag Purse Free Pattern (Video)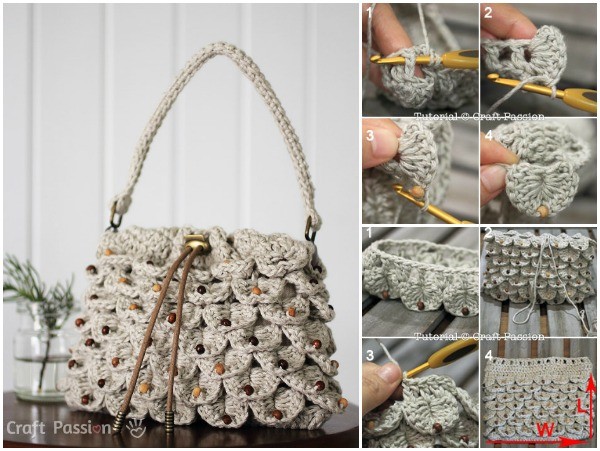 This is an adorable crochet clutch (handbag) made from the crocodile stitch. I am looking for some handbags for the breezy spring outing, and really adore this pretty clutch which I can crochet myself.
The stitch is quite tricky and I found myself using several expletives to figure it out, mostly because I couldn't find a really good photo tutorial to follow online. Probably need to break down and buy a good crochet book soon, but I guess I'm too cheap!
The designer is clever not to crochet the same stitch at the back side of the clutch, which makes the bag lighter, fabulous enough for beach days and night out.
Check the pattern here .
Crochet Crocodile stitch Handbag Purse
You may want to add the strap to the handbag, here is a version with beads and straps: