DIY Bubble Quilt or Biscuit Quilt Tutorial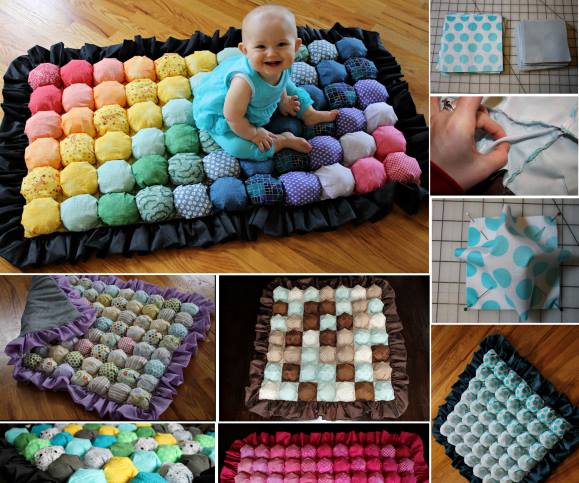 I have to show you these darling puff quilts, each quilt is made piece by piece, with lots of love and patience.
You can adjust the size for actual needs. This project is recommended because we can even use fabric scraps.
Awaiting Ada is a pro at making these and has a wonderful tutorial so we can learn to make our own! You can check out her improved version, too.

Materials (Reference: size 24×44 without the ruffle)
16 different colors of scrap fabric (if you want to do the rainbow)
1 yard cheap crappy fabric for the base of the puffs (you won't be able to see them)
1 yard minky
1 1/2 yard silky fabric for the ruffle
Some poly-fill