DIY Candy Cane Scarf From Old T-shirt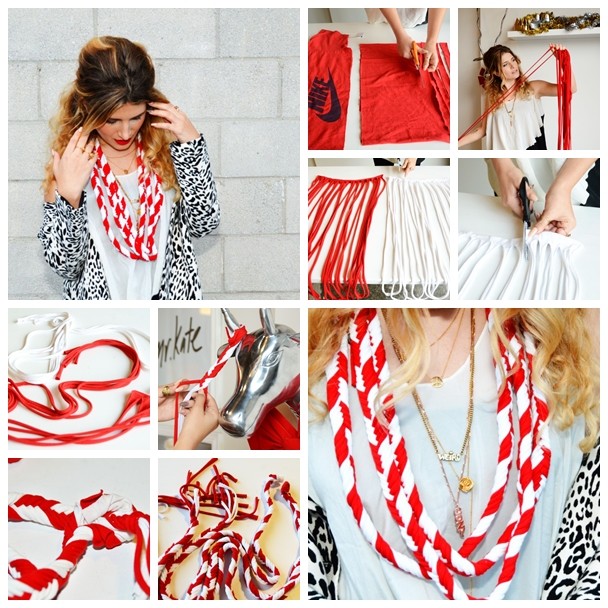 DIY unique Candy Cane Scarf , it's so fun and so easy to make out of an old t-shirt.
You can go a step further and braid into a festive statement necklace or leave it in red and white t-shirt scarf form.
Put your creativity and skills to work. Wear it or gift it!
How To Make A DIY Statement Scarf
You will need:
.one red and one white t-shirt (100% cotton with no side seams) cut in strips and pulled into tubes (see video below or this post for that part of the DIY)
.a small strip of t-shirt fabric – you can cut it from the left-over sleeve – to attach your 3 braided loops
.scissors