DIY Cute Mini Paper Christmas Tree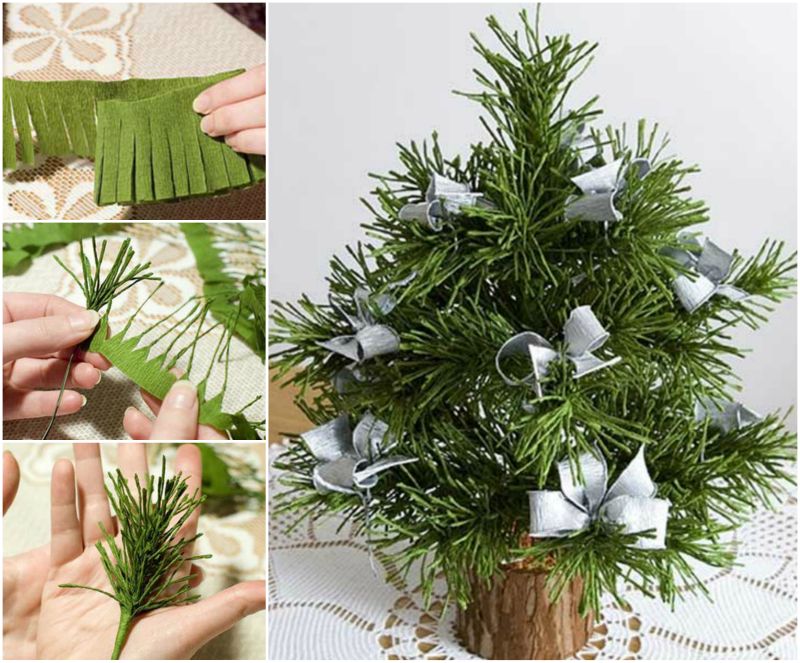 This Mini Paper Christmas Tree are so cute, you can make your own to put on your desk or table and get some holiday spirit .
We digged these pictures on Pinterest, but very sorry about no original tutorial was found just some photo directions.
I think you can finger out how to make this pretty paper Christmas tree with these pictures and your imagination .Happy crafting !
What you will need:
Crepe paper or tissue paper
Scissors
Wire and floral tape
Ribbons and other festive decorations