DIY French Knitting Ornaments for Christmas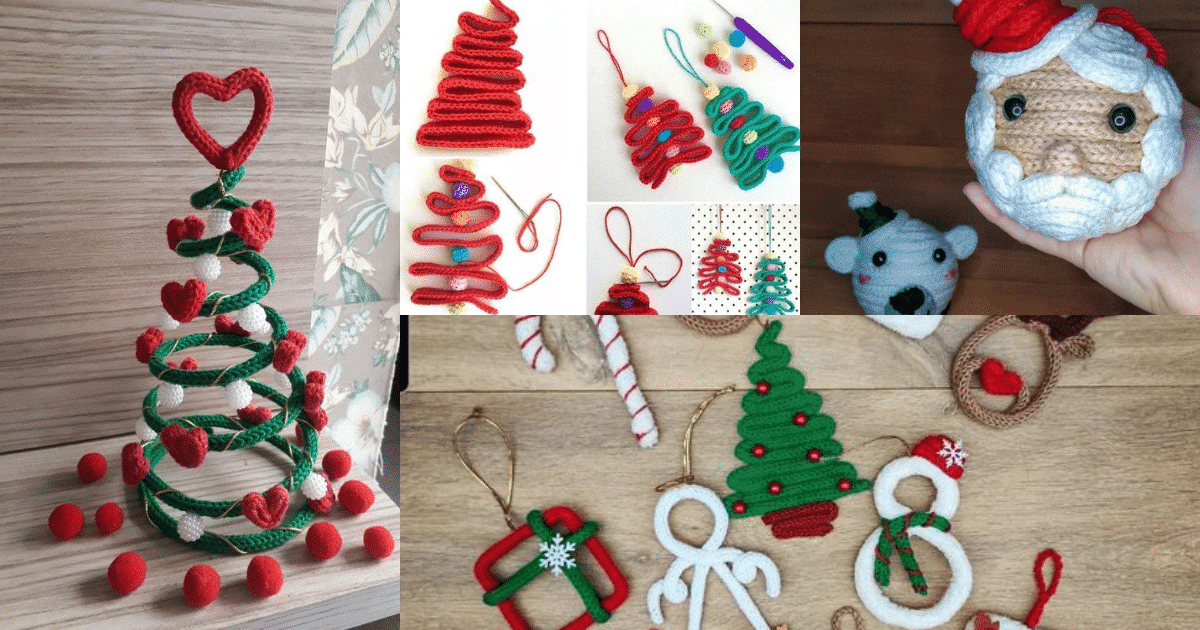 If you're looking for a delightful and creative way to adorn your Christmas tree or decorate your space, why not try your hand at crafting your very own DIY French knitting ornaments for Christmas?
Not only will you add a personal touch to your holiday decor, but you'll also have a blast doing it.
Let's dive into the world of French knitting and discover how to create charming ornaments that will make your Christmas extra special.
French Knitting Ornaments for Christmas
French knitting, also known as spool knitting or corking, is a simple yet captivating technique that involves creating a knitted cord using a small tool called a knitting spool or French knitter.
It's an ideal craft for both beginners and seasoned knitters, and it can be used to make a wide range of decorative items, including ornaments.
Materials:
Knitting spool (French knitter)
Yarn in various festive colors
Scissors
Glue
Small holiday-themed decorations (optional)
Now that you have your materials ready, let's explore some creative ideas for French knitting ornaments: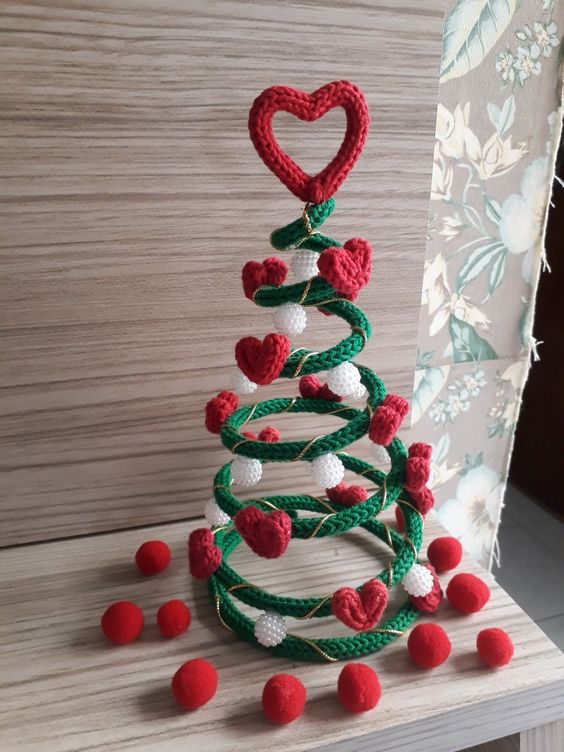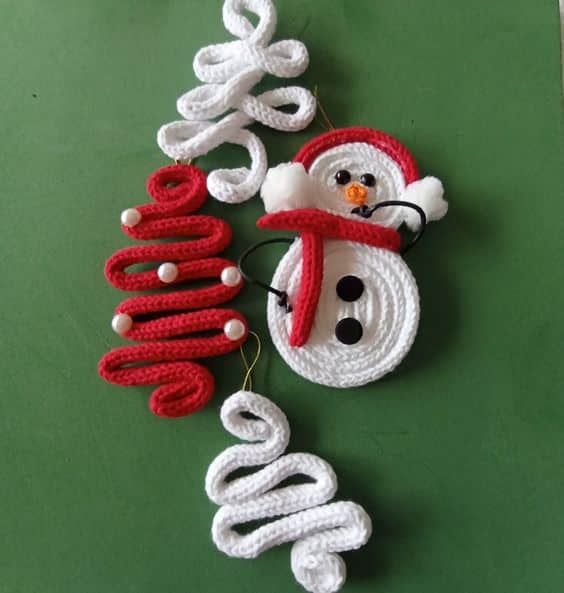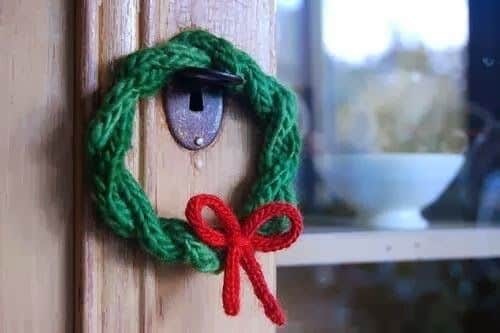 Miniature Scarves
French knit a tiny scarf in holiday colors like red, green, and white. Once you've reached your desired length, tie the ends together and add a dab of glue to secure it. You can hang these adorable scarves on your tree or use them to adorn gift packages.
Festive Stars
Create knitted star ornaments by knitting several cords of different lengths and then arranging them in a star shape. Secure the ends together and embellish the center with a shiny button or bead for a touch of sparkle.
Snowflake Elegance
French knit six long cords, and then arrange them in a snowflake pattern. Secure the ends together and add a small decorative snowflake ornament in the center. Hang these delicate snowflakes on your tree for a touch of winter wonder.
Mini Stockings
Knit small, cozy stockings in traditional red and green yarn. Embellish them with tiny bows or miniature jingle bells. These stockings can be filled with treats or small gifts and hung on your tree.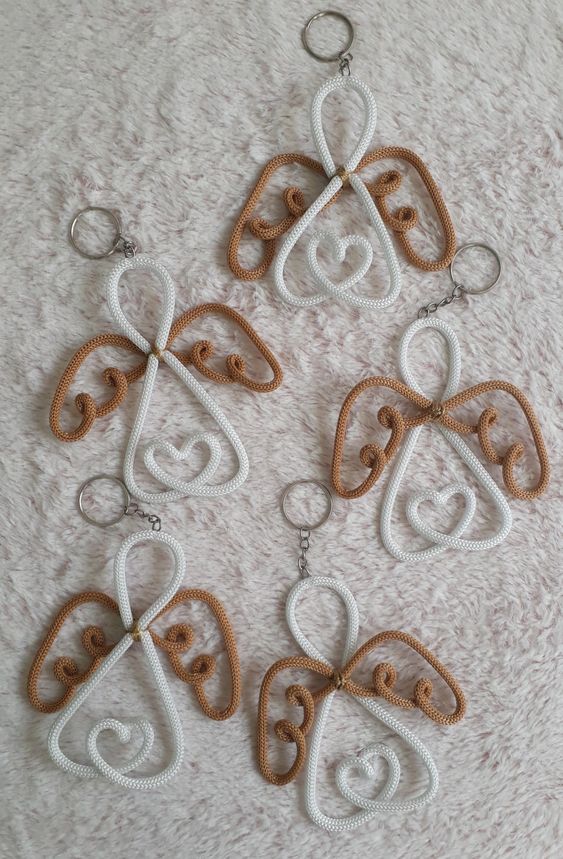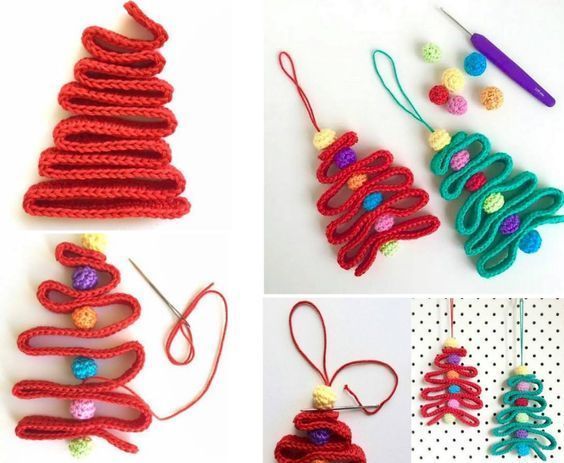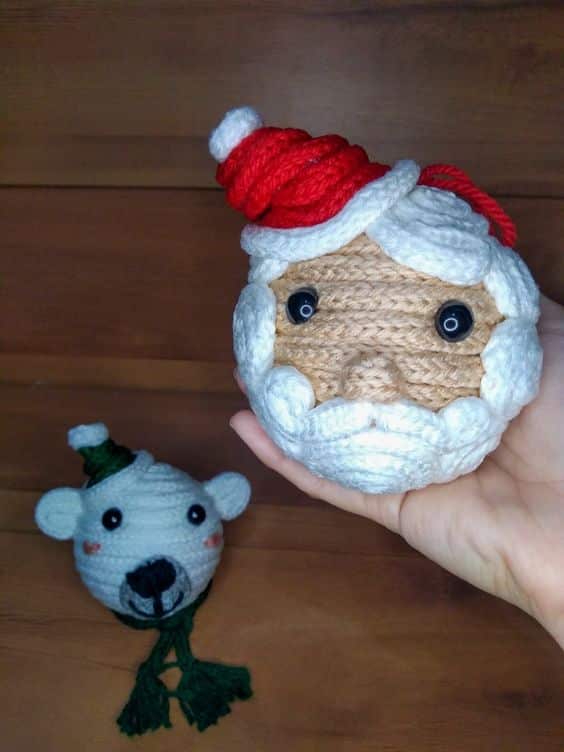 DIY Tips
Here are some additional tips to make your French knitting ornaments even more delightful:
Mix and Match: Experiment with different yarn colors and textures to create a diverse collection of ornaments that will stand out on your tree.
Personalization: Add initials or names to your ornaments by knitting them into the design. This makes your creations even more special.
Glossy Finish: Apply a thin layer of craft glue to your finished ornaments and sprinkle them with glitter for a festive and shiny finish.