DIY How to Make a Pretty Tutu without Sewing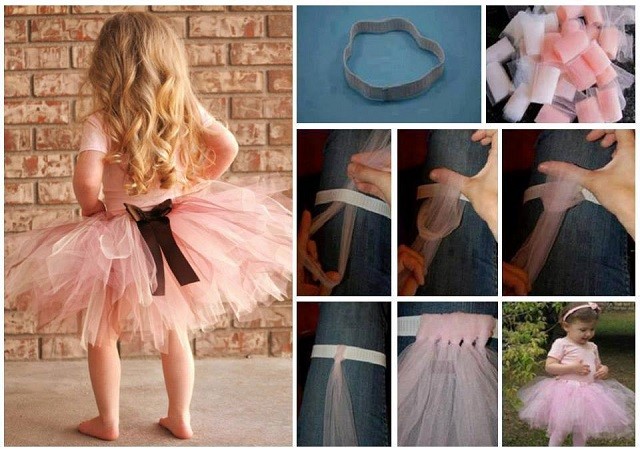 So you want to learn how to make a tutu? Well life just got a little easier for you, because we know a way to make your very own homemade DIY tutu in less than 30 minutes, with no sewing required!
We've found some terrific tutu crafts for you, including some tutu decor to help decorate your little girl's room or ballet/tutu themed birthday party. Happy Tutu Crafting!
How to Make a Tulle Tutu
You will need
wider elastic (1.5 inch);
tulle fabric;
scissors.
Instructions
Measure the waist dimension need for the tutu
cut a piece of elastic a little longer than that size.
Tie or sew the ends of the elastic together to form a circle.
Cut the tulle strips twice the length you wish for your finished tutu.
Take one strip at a time and form an "upside-down" U shape.
Place the "upside-down" U piece of tulle behind the waistband.
Make sure the ends are even and then put the 2 ends on top of the waistband and through the opening between the top of the tulle U and the waistband.
Pull the ends of your tulle through tightly.
Add all your tulle pieces until the waistband is full.
Slide the tulle pieces together so they are close and no distances are showing between them.