DIY Keepsake Bear from Old Baby Clothes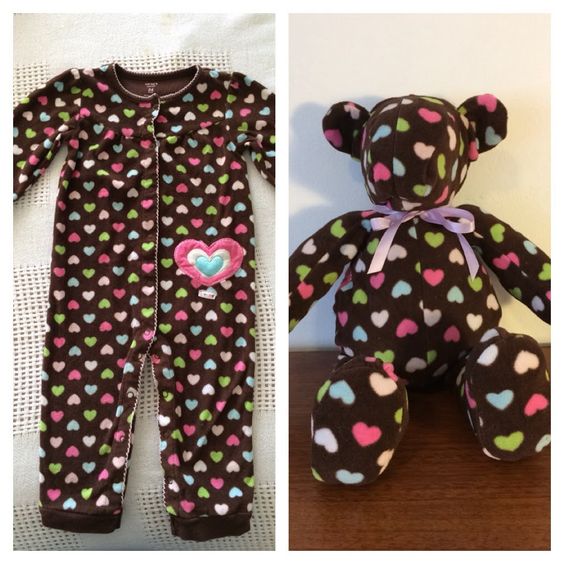 Turn your babies favorite sleeper, outfit or blanket into a teddy bear as a keepsake – It's a cutest idea I've ever seen !
Your Kids will love this way to make DIY keepsake bear that would be a nice gift for them .
By turning your baby's sleeper or old clothes into a keepsake teddy bear, you can create heirloom-style mementos for your kids. Not only this fantastic idea repurpose baby clothing, but also a bear is something children can enjoy for years and possibly even pass down to their own children someday.
If you don't want to use your baby's sleeper, any type of fabric will work as well.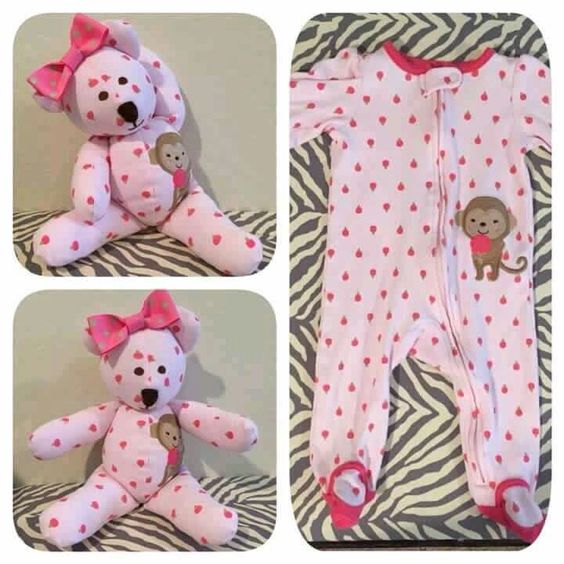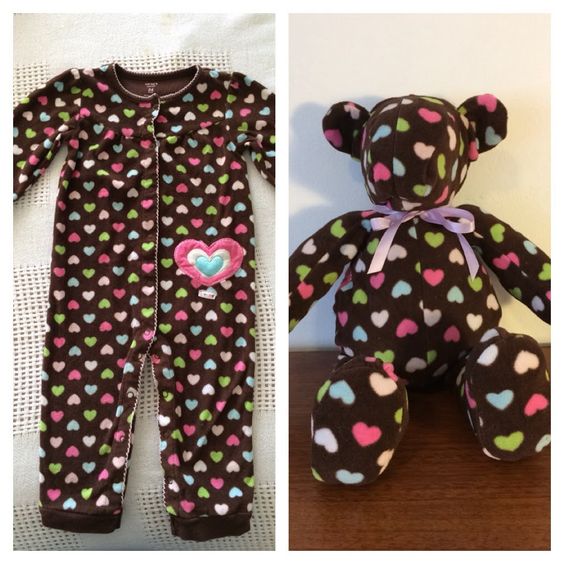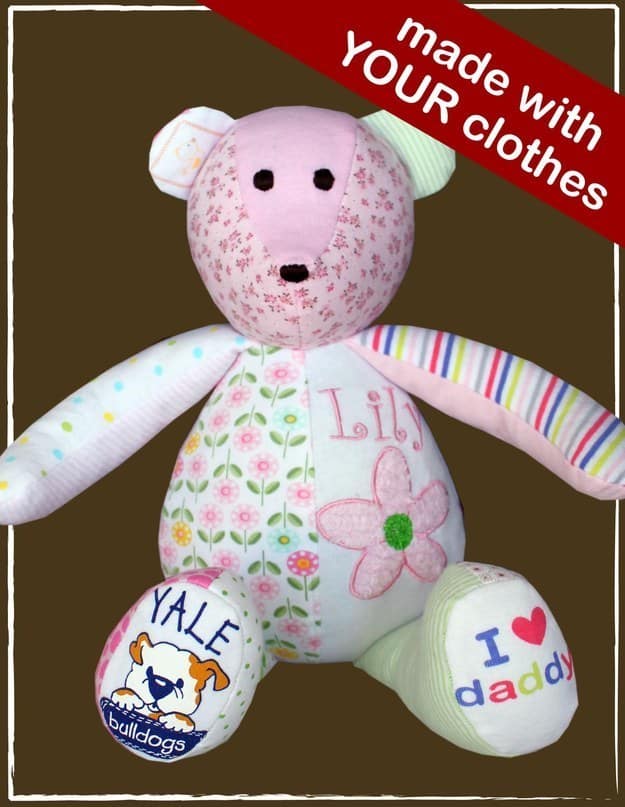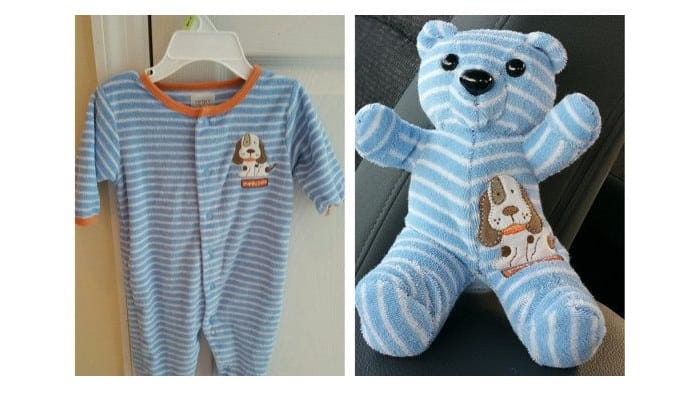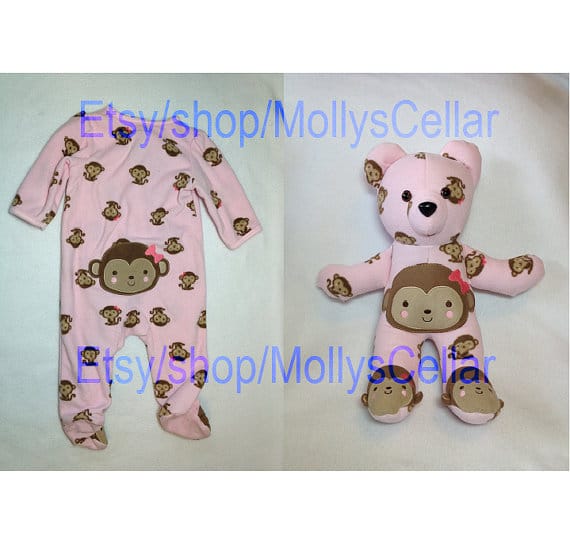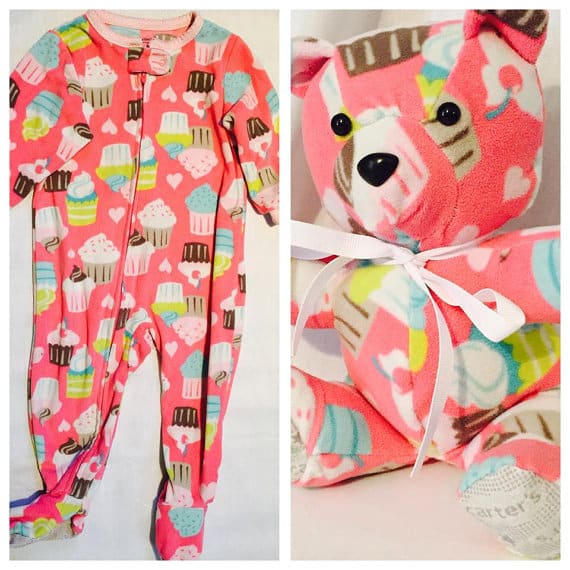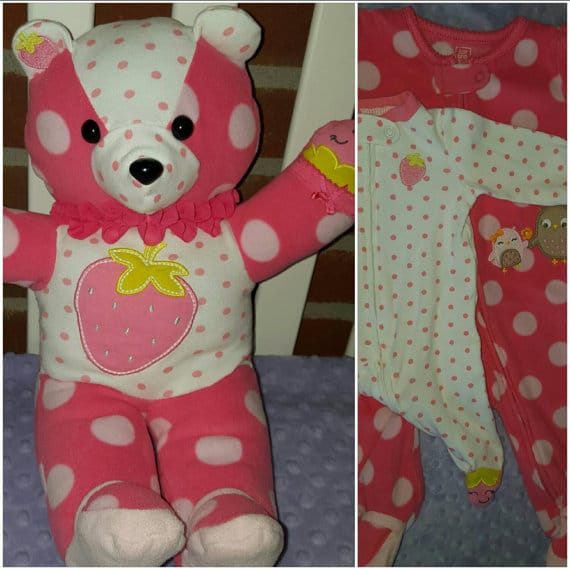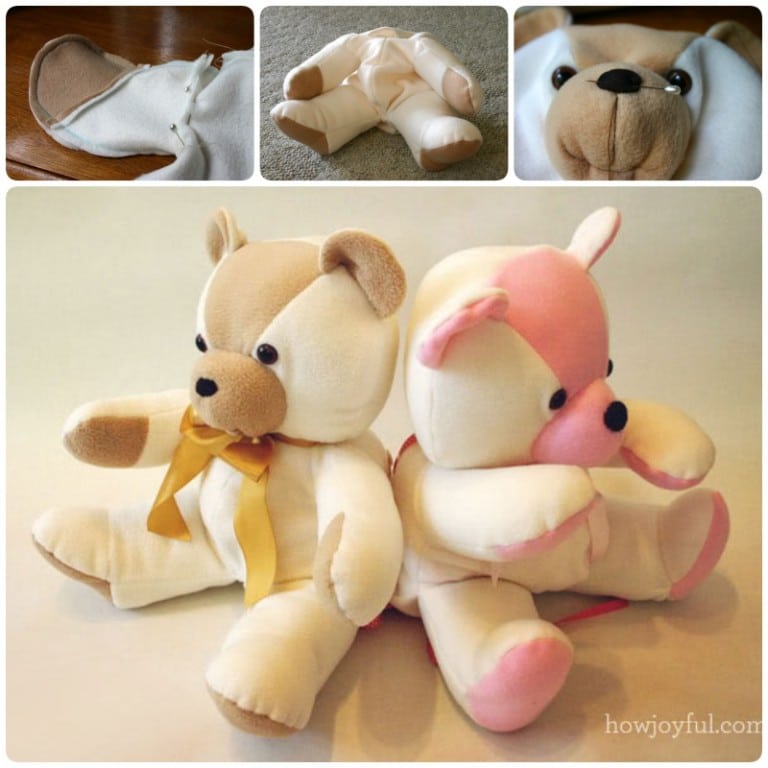 Pleas click the link below for the free pattern and tutorial . The pattern is very easy to follow. If you can, start assembling the body first, not the head, that way you'll get a feel for the pattern before starting the tricky bit.