DIY Lego Tables – Perfect for Kids of All Ages
If there's one toy that no kid on the face of the Earth can resist, it has to be Lego.
So instead of just buying a new set of blocks or a storage tub next time around, why not try your hand at putting together this incredible homemade Lego table that's guaranteed to make building up a storm even more fun?
It also helps keep things nice and tidy – an added bonus for parents!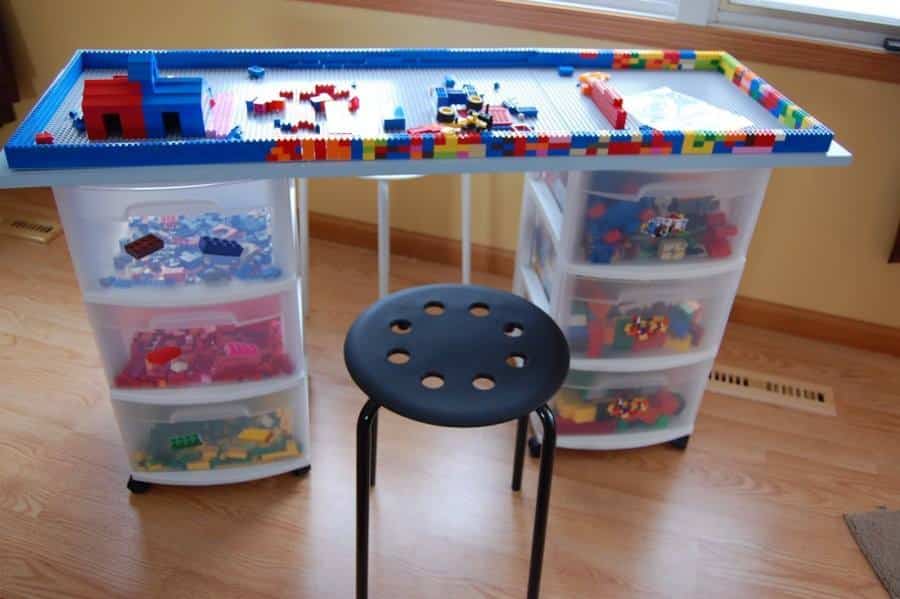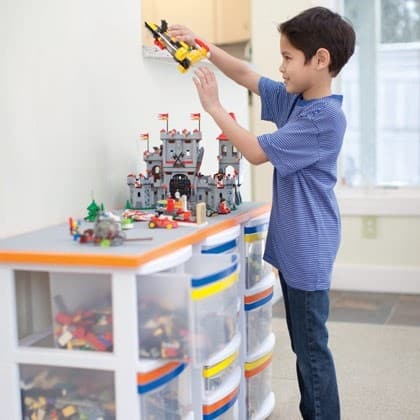 Supplies You'll Need
It's a surprisingly easy project to go about and the resulting table will keep on doing its job for years. In terms of supplies, you'll need the following:
Paint
Brush Or Small Roller
3/4- By 16-Inch Wood Board
Lego Bases
Glue Dots
3 (15-Inch-Square) Lego Plates
3 Standard-Size Drawer Carts*
2 (12-Inch) Squares Of Nonslip Shelf Liner
Electrical Tape In Several Colors
Kitchen-Drawer Organizers (Optional)
Lego Base Plates For the Top (Optional but Recommended)
DIY Lego Tables Directions
Add a coat of paint in the color of your choosing to the board and let it dry. As it is to be used by kids on a regular basis, consider a second coat of paint for extra durability.
Use the glue to stick the Lego Base Plates to one side of the board, giving it plenty of time to dry.
Place the board on the top of the two storage units – you can stick it in place with glue or leave it loose at your discretion.
Add labels to the drawers of the storage unit as a guide to which colors or type of blocks should be stored in each.