DIY Mason Jar Fairy Lantern Tutorial (Video)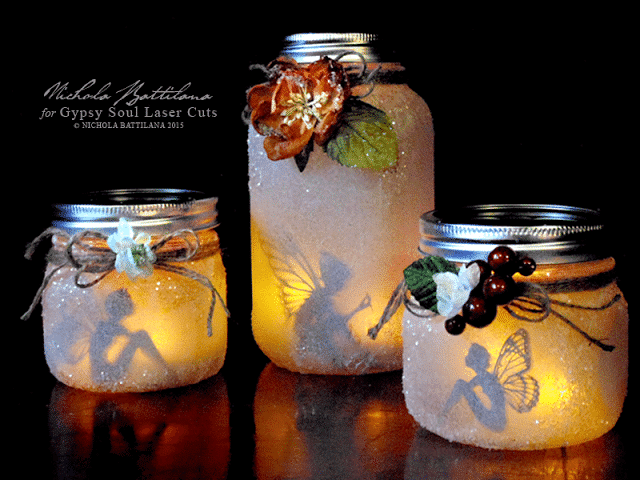 This Mason Jar Fairy Lantern looks so stunning and magical especially with these dimly orange/yellow lights.
We have stack of empty mason jars available, and it looks pretty easy for me to craft by following nichola's videos.
Since the fairy now is not a problem that we can buy from Gypsy Soul Cuts directly, the remaining is to glue glitters onto outside of jar to make it frosty looking.
As Nichola says, these indistinct lights are perfectly dreamy as a little nightlight for kids room and magical accent for a girlish ambiance for dinner.