DIY Mirror Décor Ideas That Will Blow Your Mind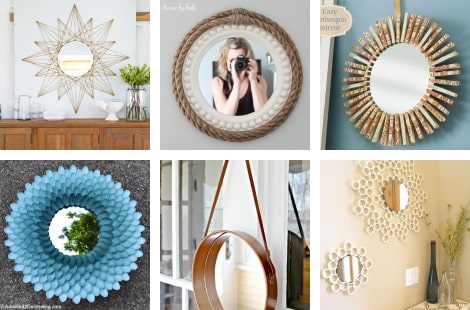 What is a bathroom without a neat mirror? It's not only the reflection that's important, but also the mirror itself!
Fancy mirrors can cost us a lot, so why not attempt a DIY project that will result in having a totally unique (and very much fancy) mirror!
How does the saying go? Mirror mirror on the wall, who's the fairest of them all? Well, check these DIY mirror décor ideas and decide for yourself!
Who's the fairest of them all? Well, we hope you have found your answer. Have fun with mirror decorating – we know you will! Once it's done, place it to a selected spot and admire it every day, while simultaneously admiring your beautiful reflection!