DIY Old Sweaters into Warm, Cozy Mittens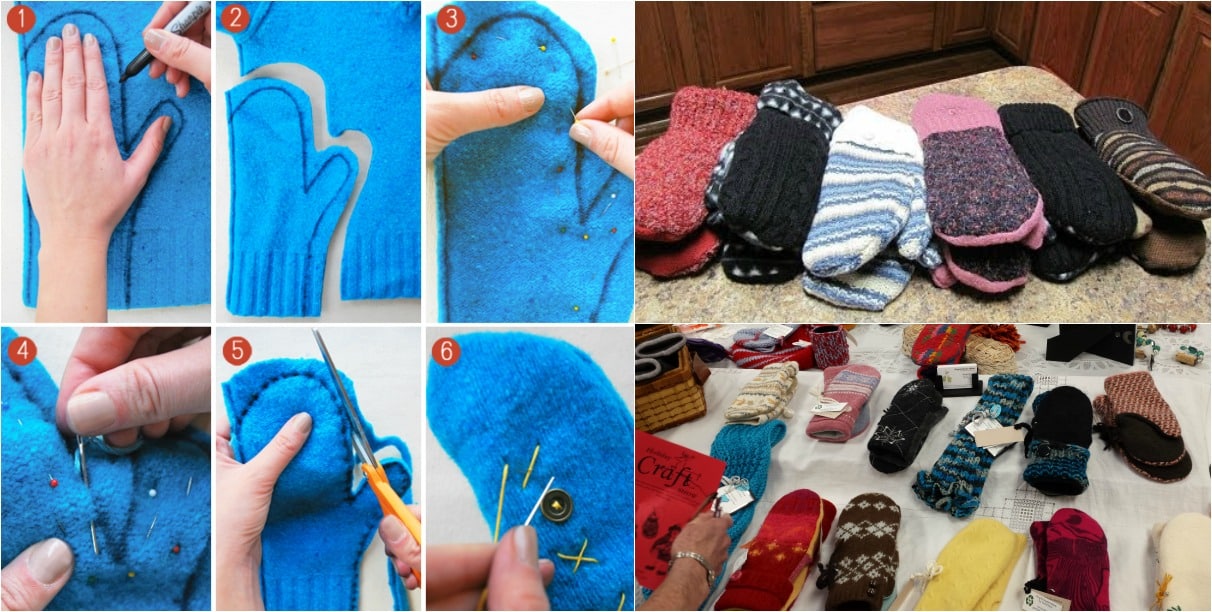 So I've shown you how to repurpose your old t-shirts by cutting them up into t-shirt yarn to make all sorts of rugs and blankets, but what about your old sweaters?
Well, when the cold comes around again your dainty little fingers are going to start numbing and freezing up.
So instead of tossing those old, highly unfashionable or shrunken sweaters, make mittens out of them!
DIY: Make Mittens from Sweaters in Minutes
You will need:
A wool sweater – 100% wool is the best, otherwise it needs to be at least 80%
Marker
Scissors
10 straight pins
Sewing needle
Embroidery floss, buttons, ribbon or whatever you want to use for decoration
There's an important step that is not included in the video and that's felting the wool.
This is done by putting the sweater in a pillowcase or a mesh laundry bag (so you don't get fuzz balls all over your machine) and washing it on a warm-water cycle, then drying it on high heat.
This process shrinks the fibers which will thicken the wool to make it warmer and less likely to fray or fall apart when cut.