DIY Patchwork Sofa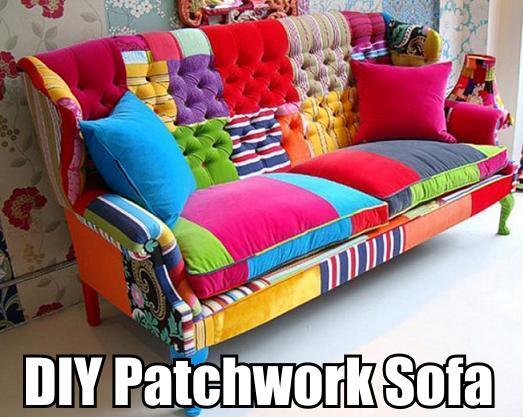 I have seen a lot of these sofas floating around the world wide web lately on pinterest and facebook so I started digging around to see if I could find a good DIY tutorial.
What I discovered though is that these couches are actually being sold for thousands of dollars at several high end boutique stores.
So, here's the work around… you just need to understand the basics of how to re-upholster furniture in general.
Re-upholster Sofa
Then with some basic sewing skills you can patchwork together your fabric first, then begin the re-upholster process.