DIY Pet Bed From Old Shirt & Sweater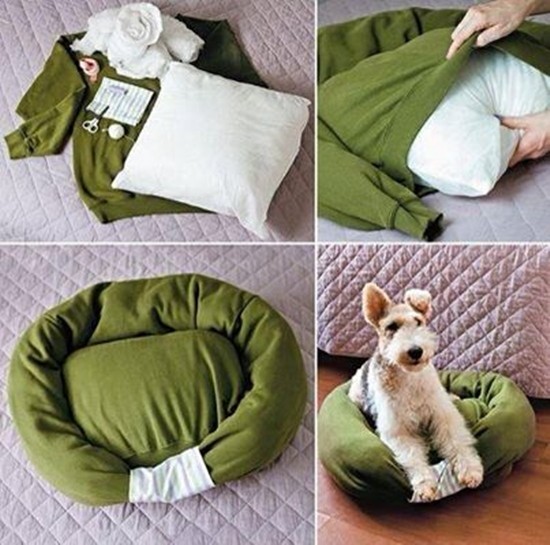 Recycle your old shirt or sweater for pet bed . This turns out really well! It's so cute! hope you love this simple craft!
If you don't have a dog or cat you can always donate or make this for someone who does have a dog or cat!