DIY Spoon Crafts and Ideas for Garden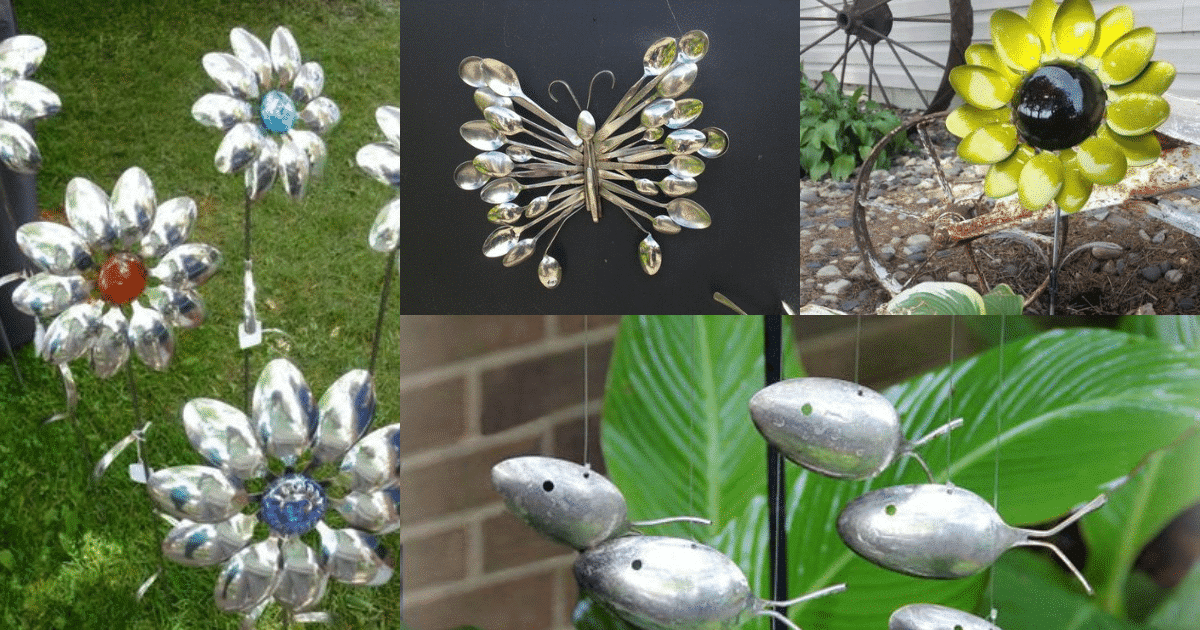 In today's world, where sustainability and creativity go hand in hand, DIY projects have gained immense popularity.
If you're looking for an exciting and eco-friendly way to spruce up your garden, DIY spoon crafts might just be the perfect solution. In this article, we'll explore a plethora of inventive and sustainable ideas for using spoons to enhance your garden's aesthetics.
From plant markers to wind chimes, these unique projects will not only beautify your outdoor space but also contribute to a greener planet.
DIY Spoon Crafts and Ideas for Garden
Gardening is not just a hobby; it's a form of art, and every artist needs the right tools.
While gardening tools are essential, adding a touch of creativity can make your garden truly exceptional. Enter DIY spoon crafts – a sustainable and innovative way to adorn your garden while reducing waste.
DIY Spoon Plant Markers
One of the simplest yet effective ways to use old spoons in your garden is by turning them into plant markers.
By painting or labeling these spoons with the names of your plants, you'll not only keep track of what's growing but also add a whimsical touch to your garden.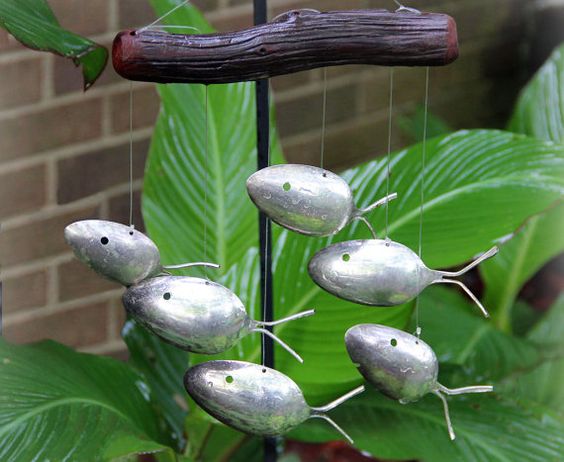 Upcycled Spoon Garden Decor
Why settle for ordinary garden decor when you can create unique pieces using old spoons?
Try crafting charming garden ornaments like miniature garden gnomes or ladybugs by shaping and painting the spoons creatively. These upcycled creations will add character to your garden.
Spoon Wind Chimes
The gentle tinkling of wind chimes can create a serene atmosphere in your garden. Upcycle spoons by turning them into wind chimes. Attach them to a wooden or metal base, and let the breeze create soothing melodies while you relax in your garden.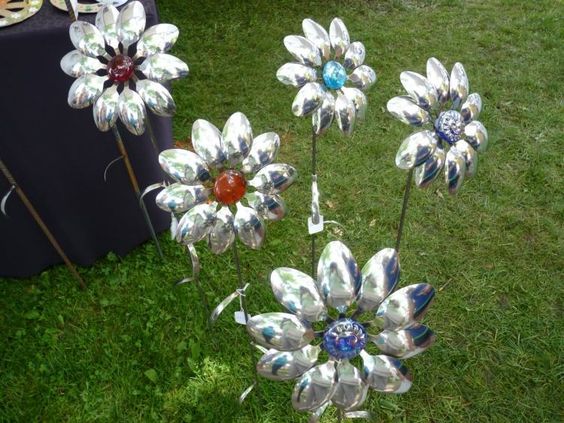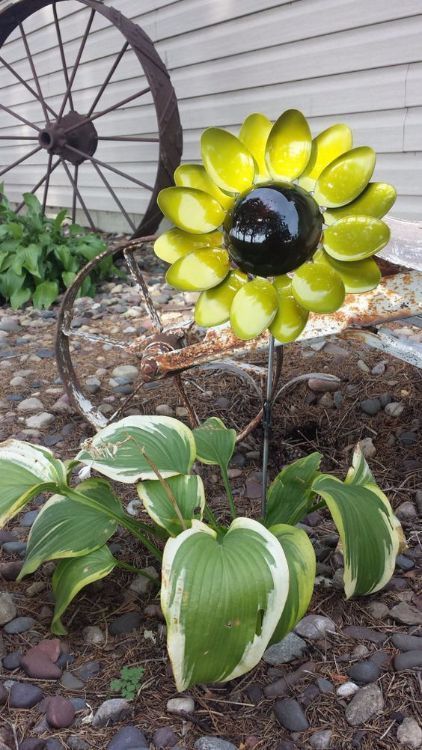 Spoon Butterfly Feeder
Attracting butterflies to your garden is a joy for any nature lover. Craft a butterfly feeder by arranging colorful spoons in a circular pattern, resembling a flower. Fill the center with sugar water, and watch as butterflies gather for a sweet treat.
Colorful Spoon Flowers
Add a burst of color to your garden with spoon flowers. Paint the concave side of spoons in various hues, and attach them to wooden stems. These vibrant, everlasting blooms will brighten your garden year-round.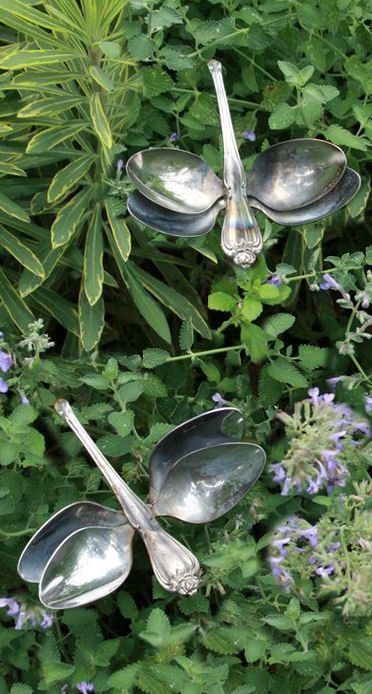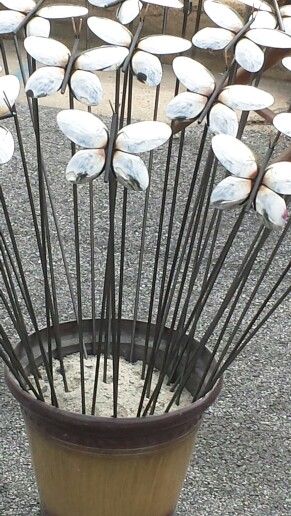 Spoon Garden Border
Define your garden beds uniquely by using spoons as a border. Plant them vertically with the handles facing down to create a charming and eco-friendly garden edging that will surely catch the eye.
Spoon Herb Garden
For those who love cooking with fresh herbs, create a vertical herb garden using old spoons. Attach them to a wooden frame, fill them with potting soil, and plant your favorite herbs. This space-saving garden not only looks fantastic but also provides easy access to herbs for your culinary adventures.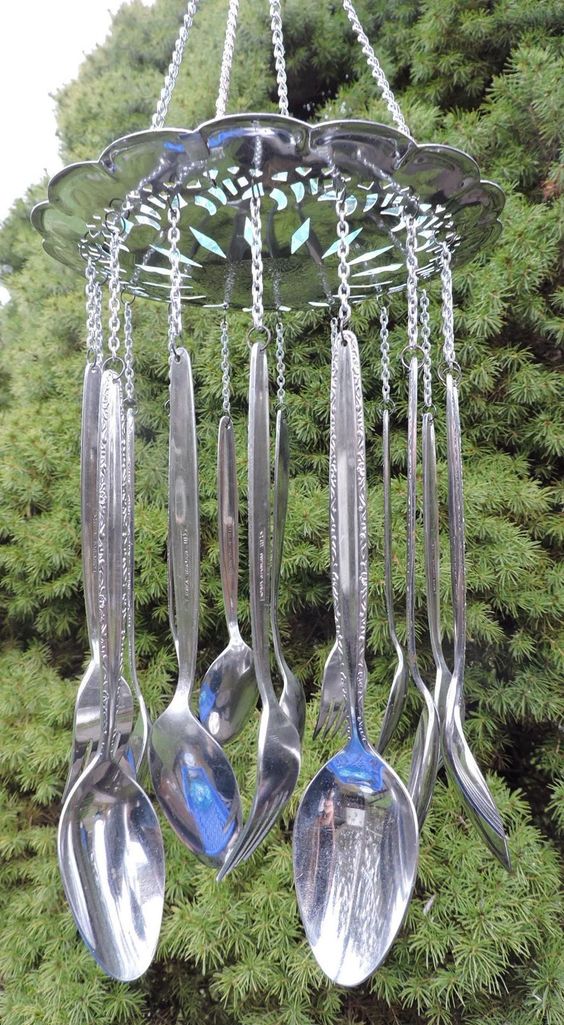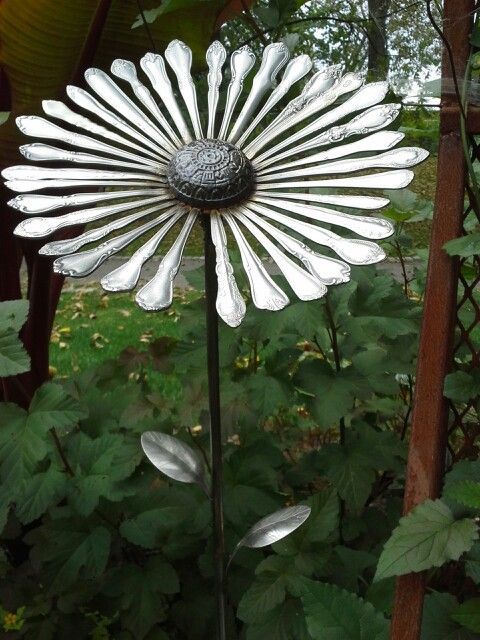 Spoon Bird Feeder
Feeding our feathered friends is always rewarding. Craft a spoon bird feeder by arranging spoons around a circular base, adding birdseed in the center. Hang it in your garden, and enjoy the delightful sight of birds visiting.