How to DIY Snowman from Plastic Cups (VIDEO)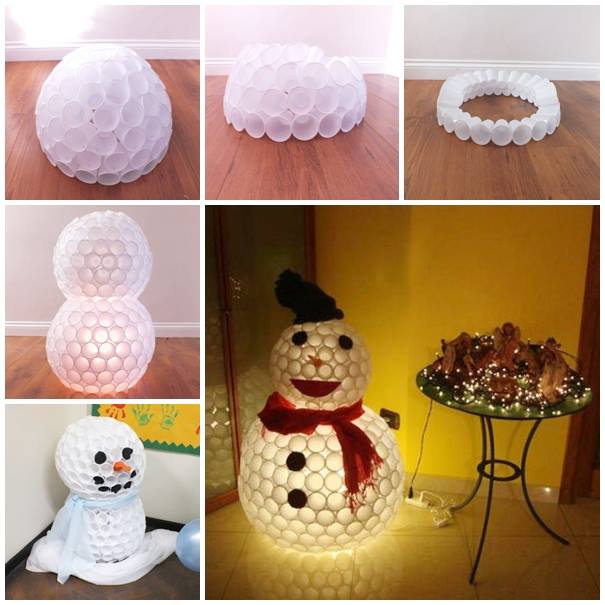 We have some plastic cup crafts before, this DIY Snowman from Plastic Cups is one of my favorite. Did you start with the preparations for the Christmas holidays?
We know that you'll like your home to be like e winter fairytale so we got few amazing ideas how to do some decorations on your own.
You can use the staff that you don't need any more or you can buy something from the necessary things for the project in the DIY shops. It's time for work, but work filled with fun and pleasure.
Snowman of Cups
Check out the tutorial via the link: Colorcitos -Winter Wonderland for school-The snowman.