How to Make Halloween Pumpkins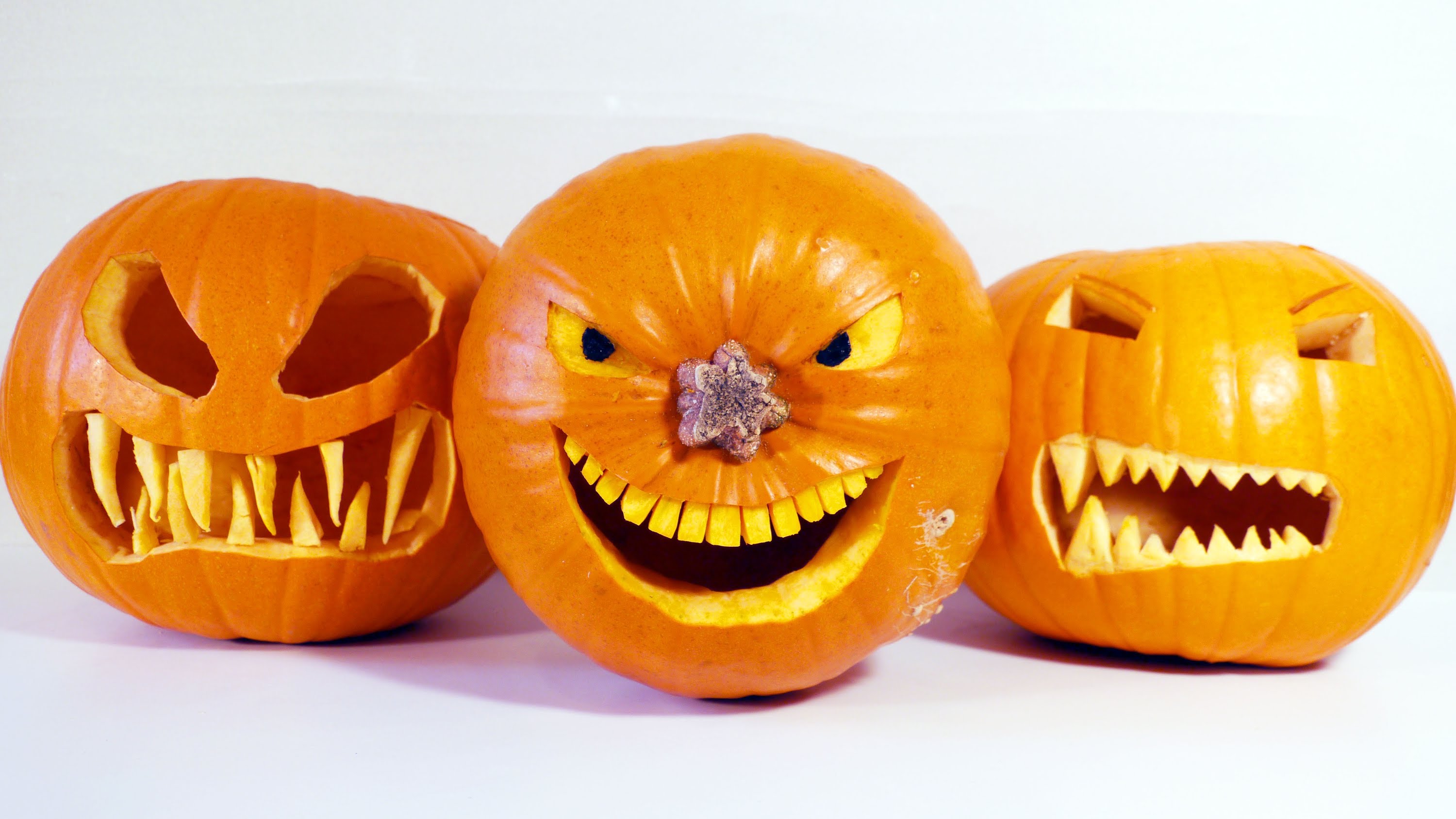 W ith Halloween just around the corner, it's time to start thinking about costumes, candy, party favors, and, of course, pumpkins.
Carving jack-o'-lanterns is one of the most beloved ways to celebrate the holiday, but it can be one of the most dangerous.
There are easy steps you can take to stay safe and have fun while creating your masterpiece.
How to make/carve pumpkin ideas ready for Halloween
This video shows you five great pumpkin related tips for you to try this Halloween.
Carve your Jack-o'-lantern to another level!
How to Carve Halloween Pumpkins
Includes
How to make pumpkin teeth and pumpkin fangs
Carving out eyes
A pumpkin mirror ball disco lantern
Using a pumpkin stem for a nose
Table tennis ping pong ball pumpkins, which light up!
Simple to follow video tutorial with step by step guide.