How to Make Plastic Flower Bouquet from Egg Box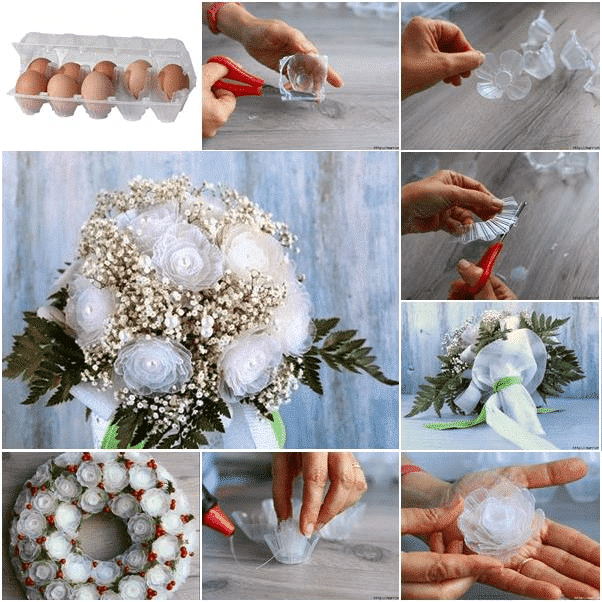 The transparent plastic flowers look so great that it is hard to believe that they are recycled from plastic egg tray.
It looks fabulous for Easter decorations, and great that the plastic egg tray is easily available from Costco now. You can use it directly or dye with your favorite colors.