How To Turn Regular Yarn Into Amazing Lampshades and Globes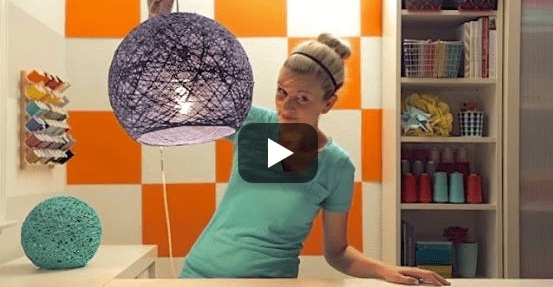 I love Dana from Made Everyday.
She has the best tutorials that show us how to make fun things out of ordinary everyday things (thus the name).
This latest tutorial is all about turning string and glue into stunning lampshades, balls, and globes. They are lovely!
This looks really easy and I want to try it someday! It will take some hard work and two whole days to dry but still pretty easy. Christmas decorations?
How to make a lampshade, lanterns, and yarn globes
Yes! They can match any decoration scheme and they're easy and affordable. I love the lampshade version. The decorative balls are nice but the shades are the best!
Last Updated on 2 months by Debra Larson