How to use pegboard in decoration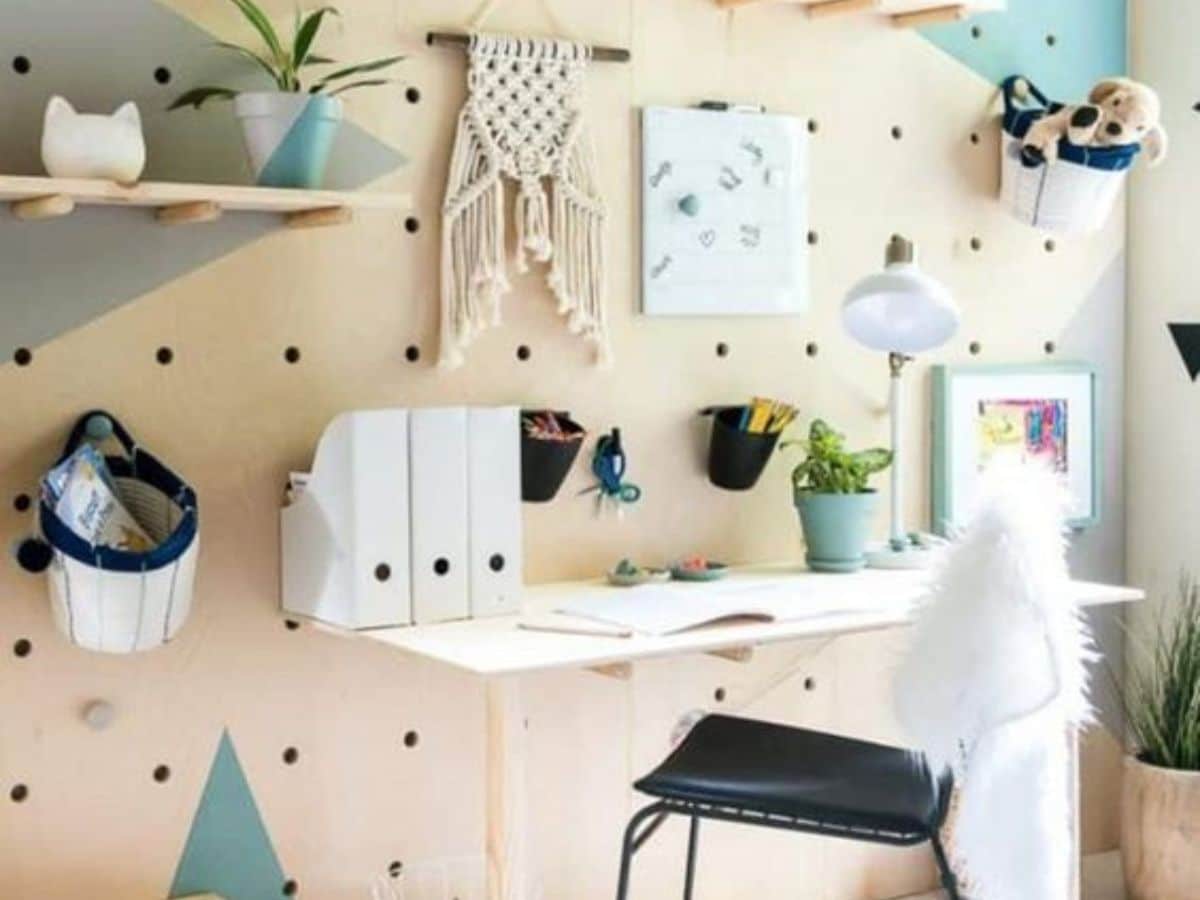 Pegboard is a wooden panel filled with holes that allows you to combine hook and pleats and thus hang baskets, hooks and even shelves. For those looking for creative ideas to decorate their home, Pegboard can be an option.
The Pegboard can be placed in different areas of your home, in the hall, kitchen, bedroom and laundry room.
Pegboard can be customized with different styles and purposes. Here are some ideas and models to inspire you.
Creative Pegboard Decoration
This is a simple way to transform the decor of any space in your home.
Use it to organize your office, place items in your kitchen or in the foyer to hang bags, scarves and hats.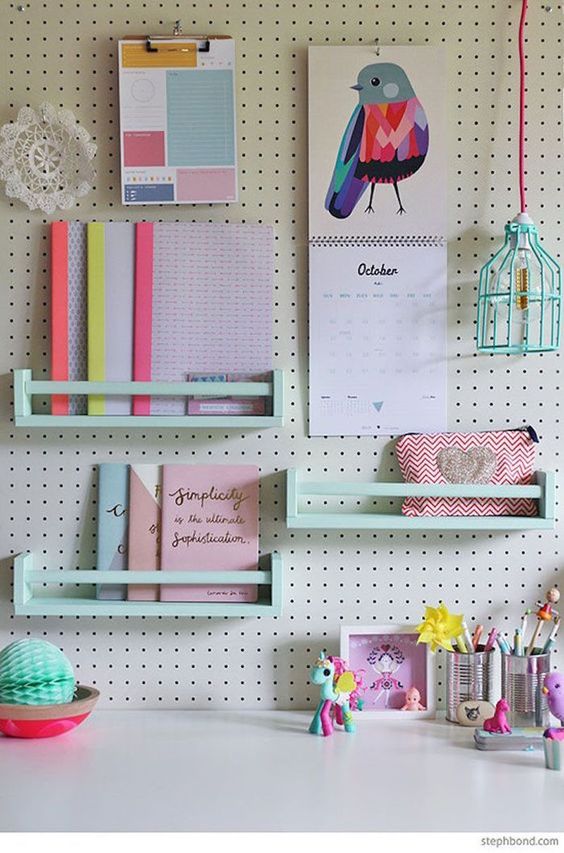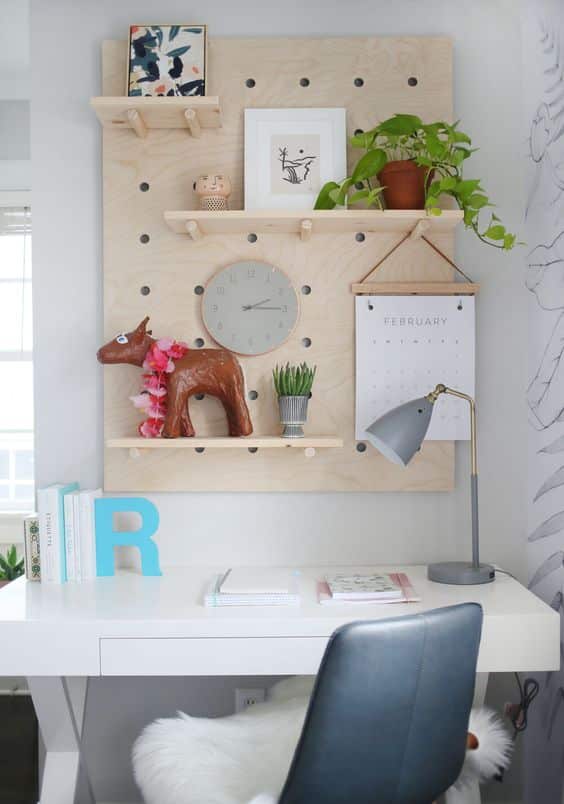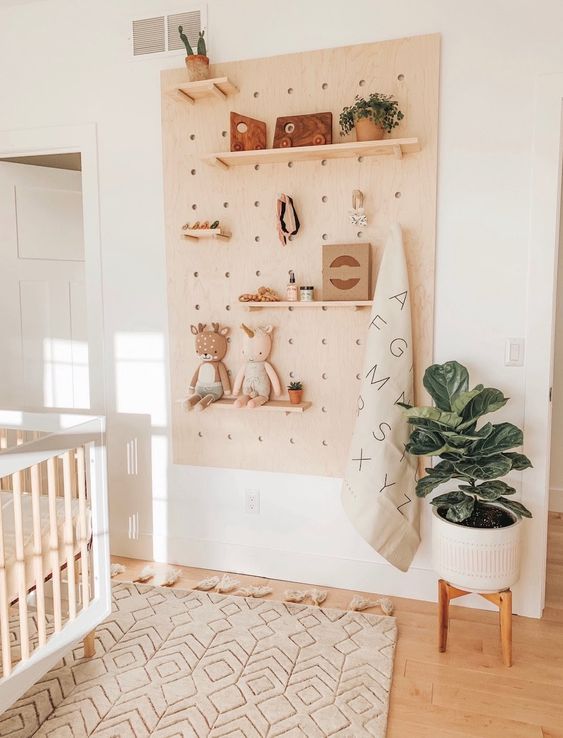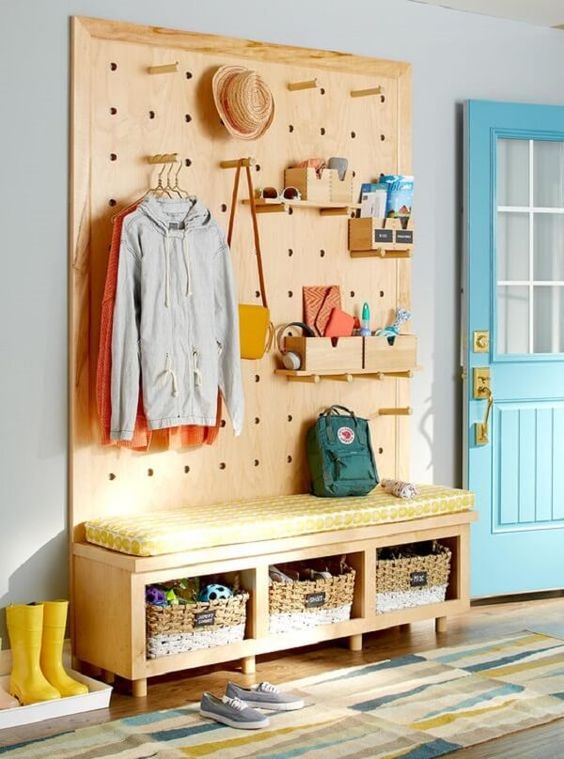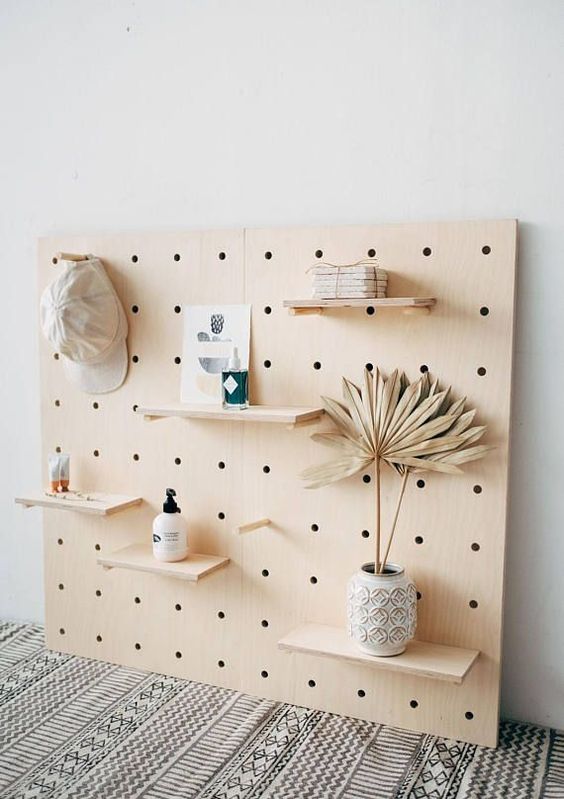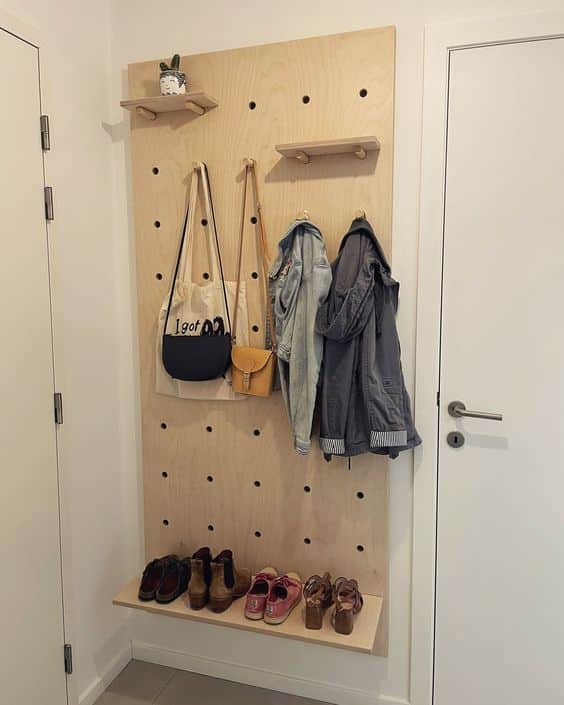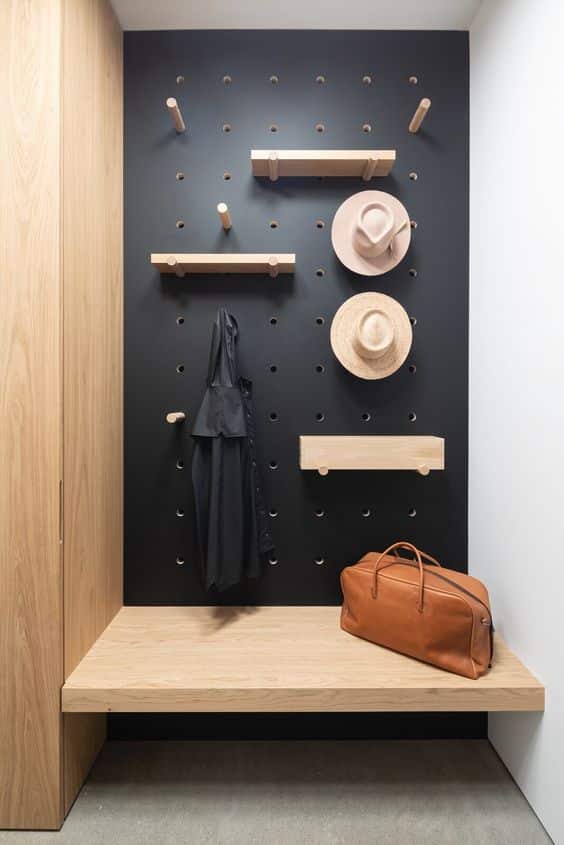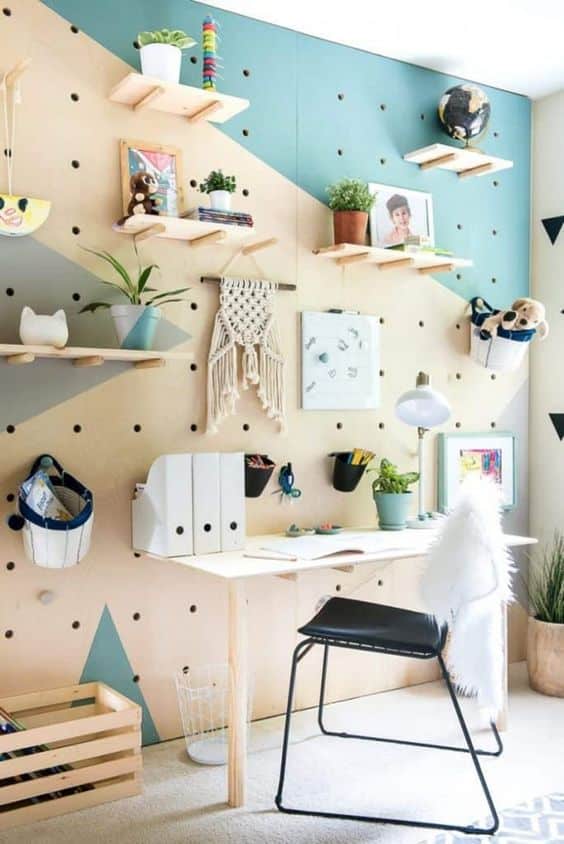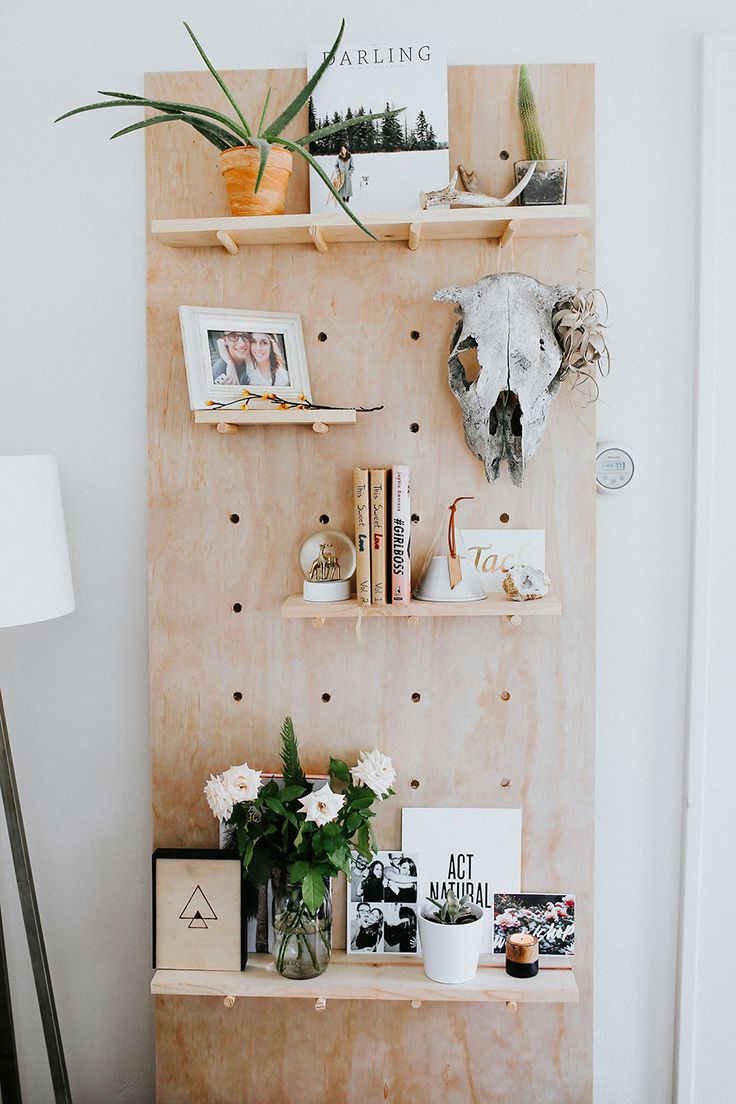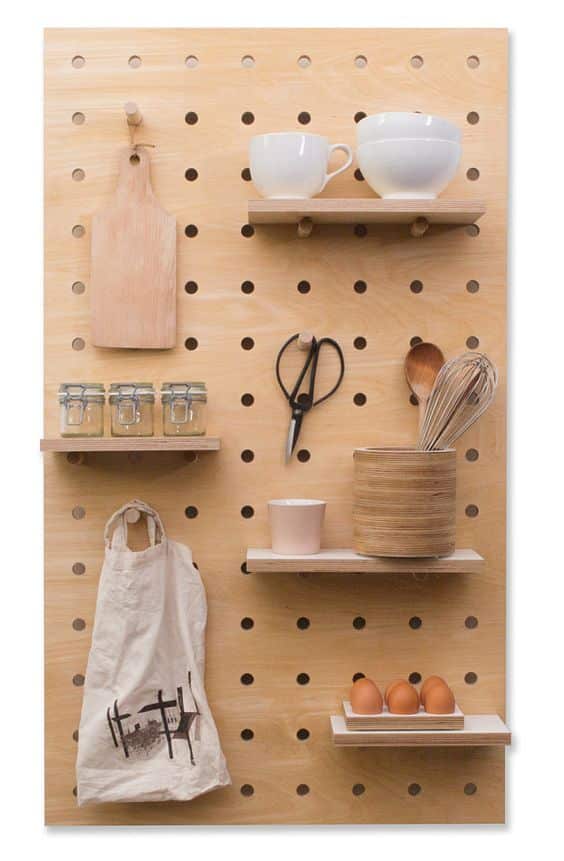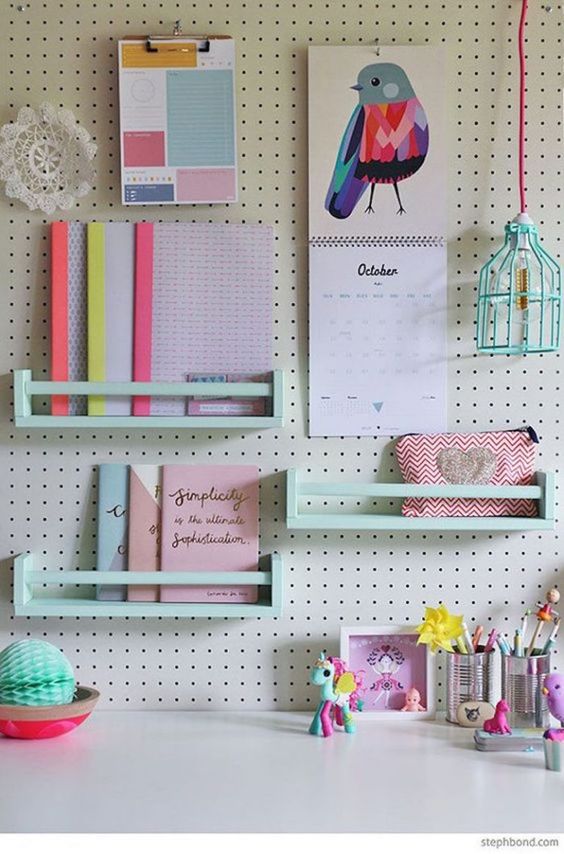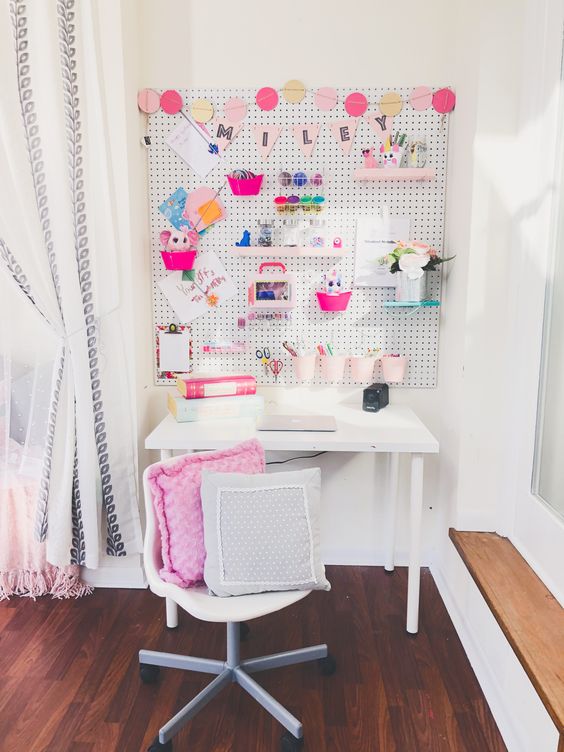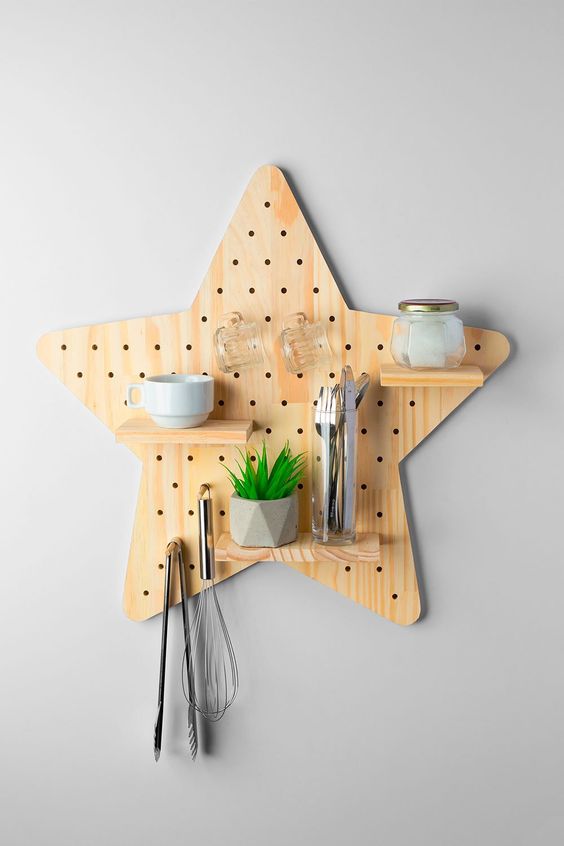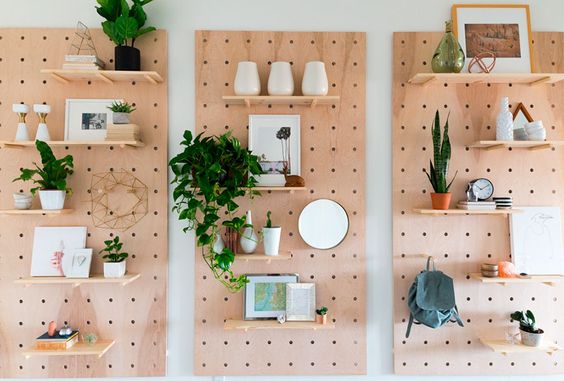 From pinterest.