Ideas for hanging desks made from pallets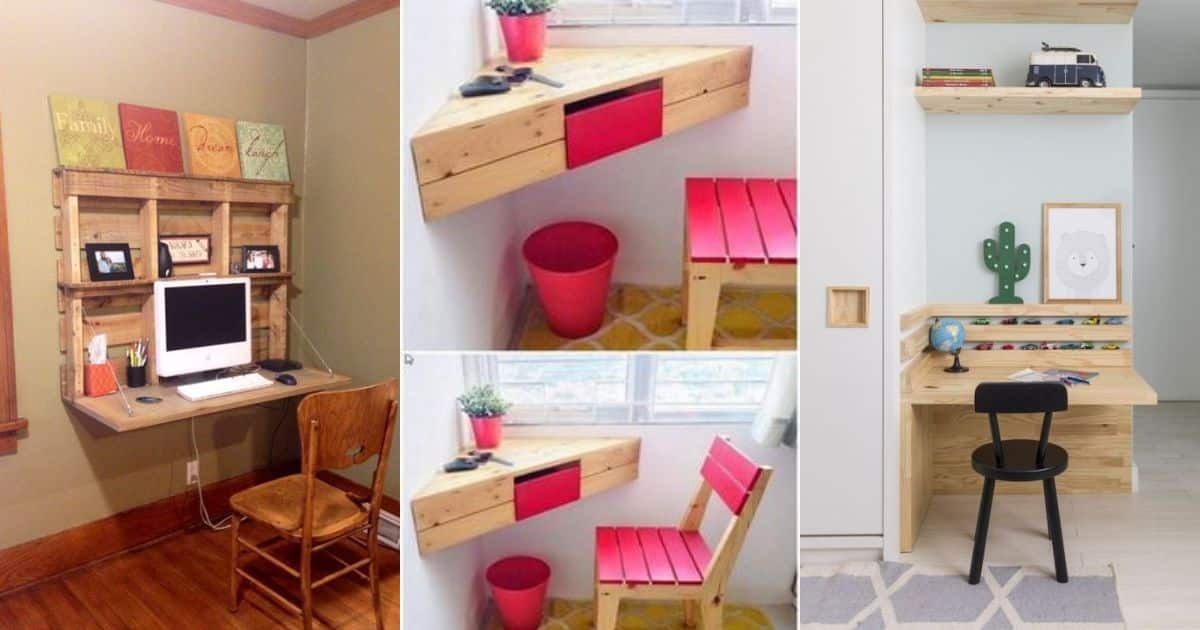 Wooden pallets can be turned into beautiful hanging tables. A simple and very functional idea that will make your life easier when studying or working at home-
Wooden pallets are very versatile and can be used in many ways. Today we show you how to make hanging tables to make the best use of the space.
Check out some ideas and models of desks made with pallets here
DIY hanging desks made with pallets
There are many ideas and also many models, perfect to enhance your home in the best way.
You can use these tables to create a study table in your children's room, or to take advantage of a corner or corner for everyone to use when needed.
You can use different materials to secure your table, ropes and metal chains are very valuable for this type of work.