15+ Inspiring Minimalist Bedroom Ideas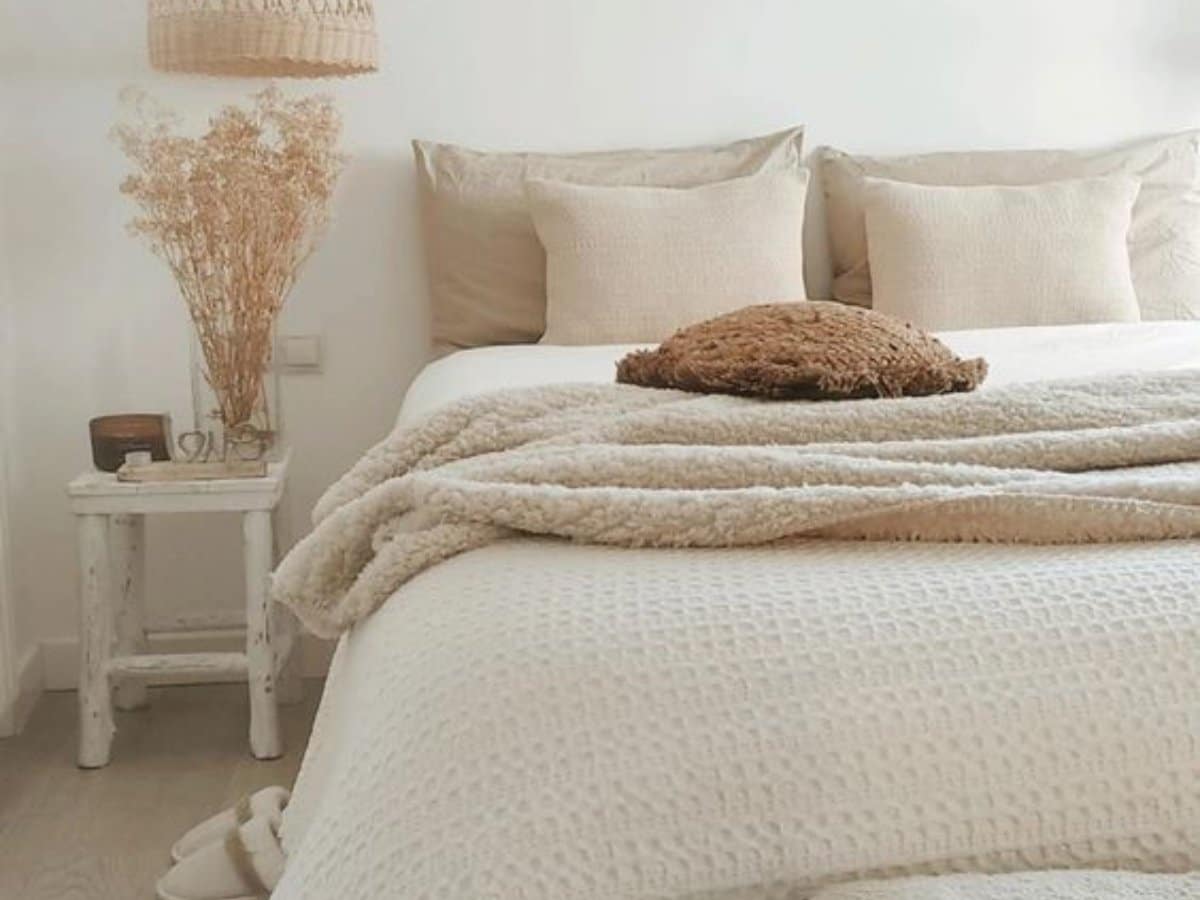 The minimalist style is very much in vogue, it applies the rule of less is more, that is, it tries its best to minimize the items used, the mix of colors and patterns. A form of decoration for those who like something simple.
The minimalist style can be applied to anything in your life, a way to uncomplicate your routine, your clothes and also your decor.
The bedroom is our refuge and the space where we rest. Minimalist rooms are the right option for those who like organization. Check out the ideas we've separated for you.
Tips for Decorating a Minimalist Room
The minimalist style is characterized by simple lines, with neutral colors, mainly black and white.
But white plays an important role in this type of decoration, but you can combine and play with other colors as long as it matches your taste and style, after all, the most important thing is that you feel good in your room.
In addition, it is common to use clean furniture, that is, furniture with straight lines, simple without major work.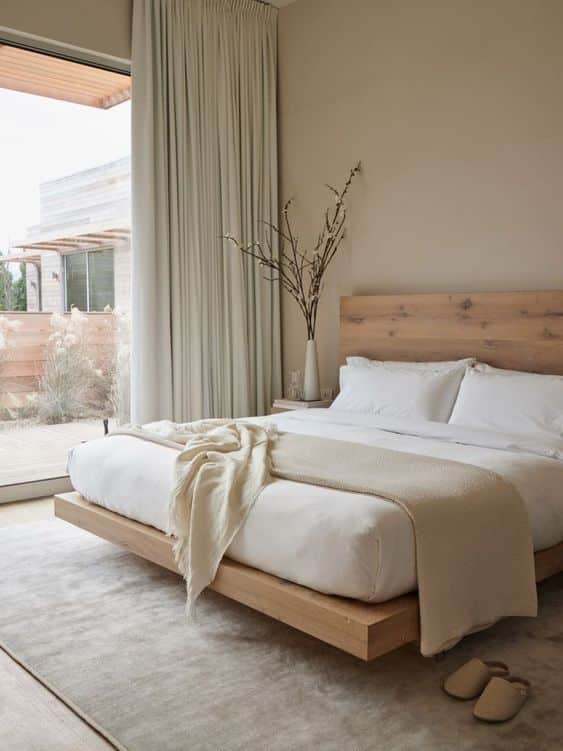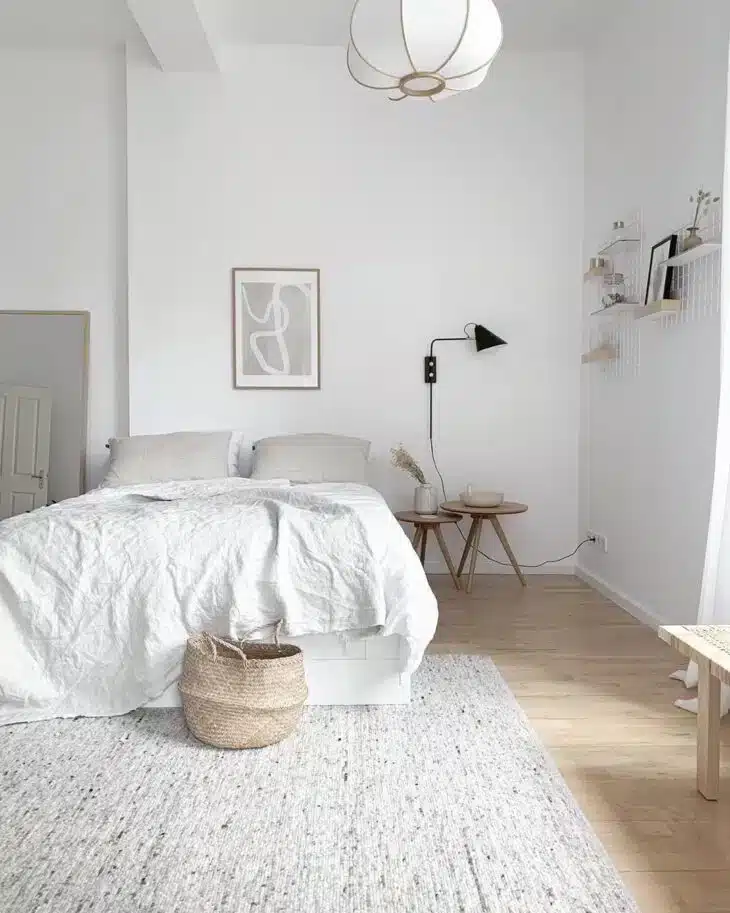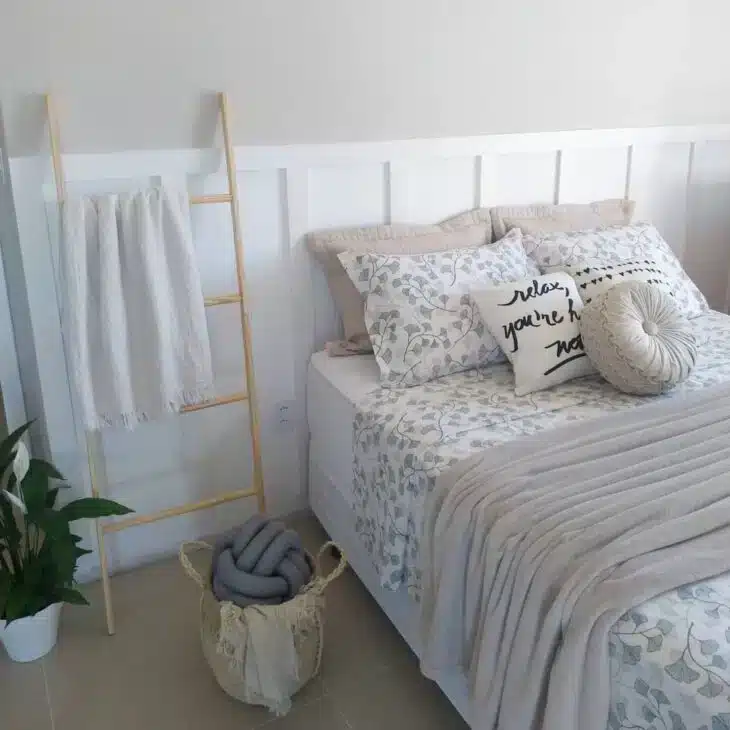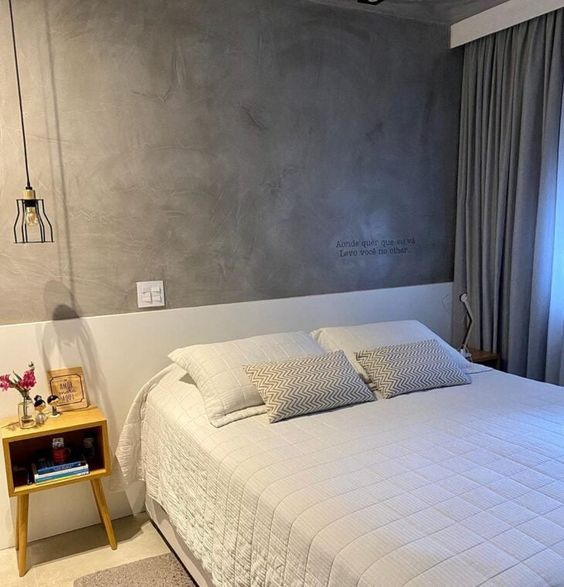 Furniture should be white or black, with straight or geometric lines. Just the essentials, discard everything you don't need or that's not important.
The bed is an important element in any bedroom, after all the main function of the bedroom is to rest and sleep. You should bet on a quality mattress, but to minimize space you should opt for a platform or a box spring bed.
Soon at this point will gain space.
Decorate a Minimalist Room
In addition to the main elements such as the paint colors on the walls and furniture, textiles such as rugs, cushions and bedding must also be chosen in accordance with the minimalist style.
Textiles should be free of patterns and color mixing and kept to a minimum, if you like rugs and curtains you can use them, however, you should bet on neutral tones that match the colors of the wall and floor to avoid visual confusion. tones.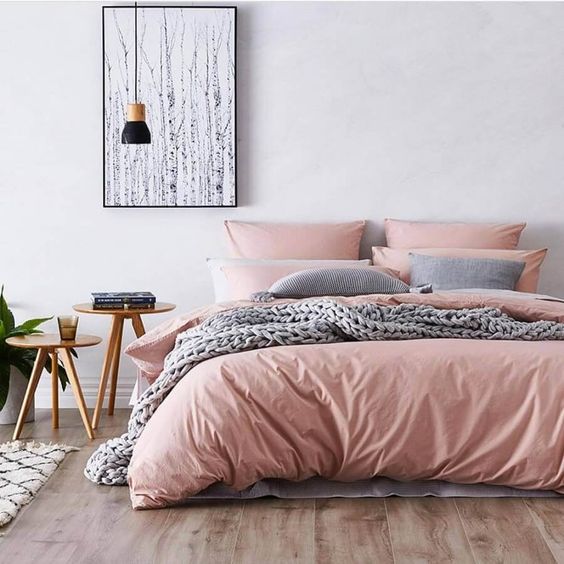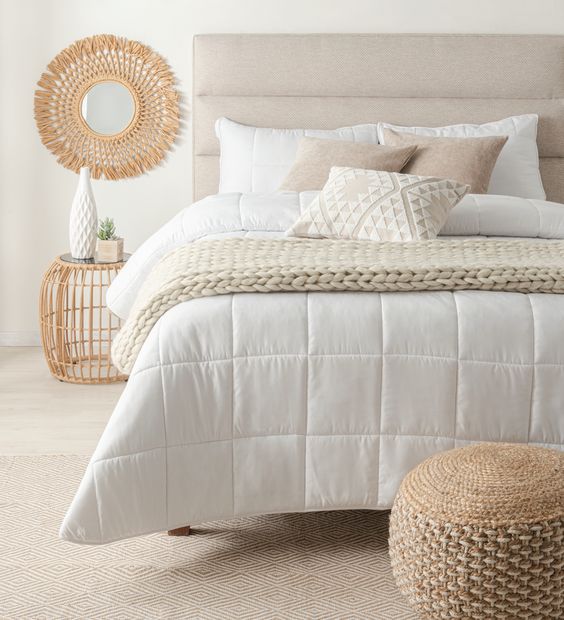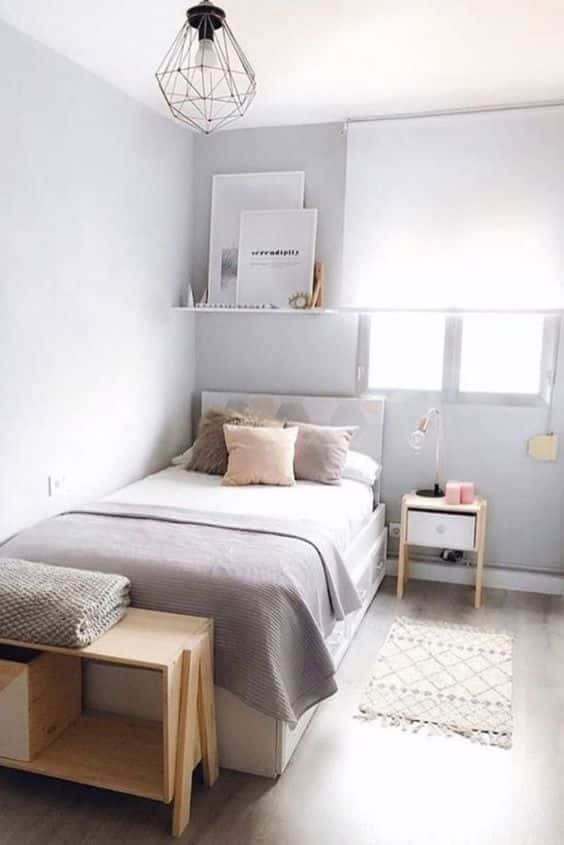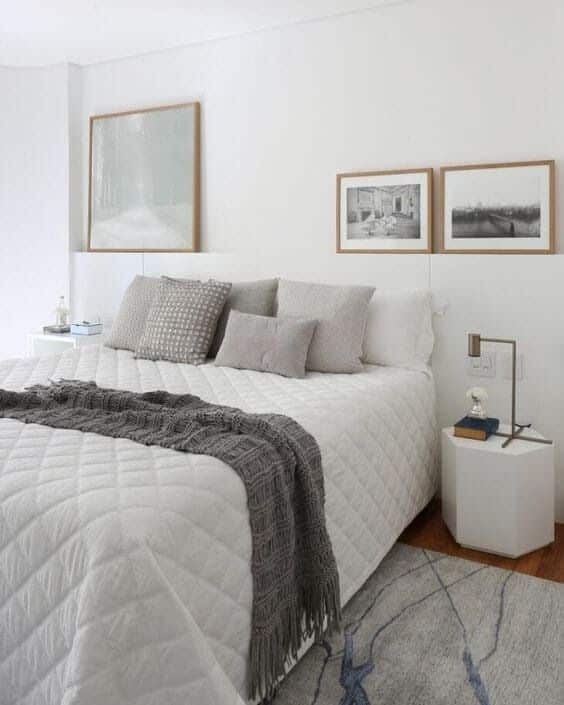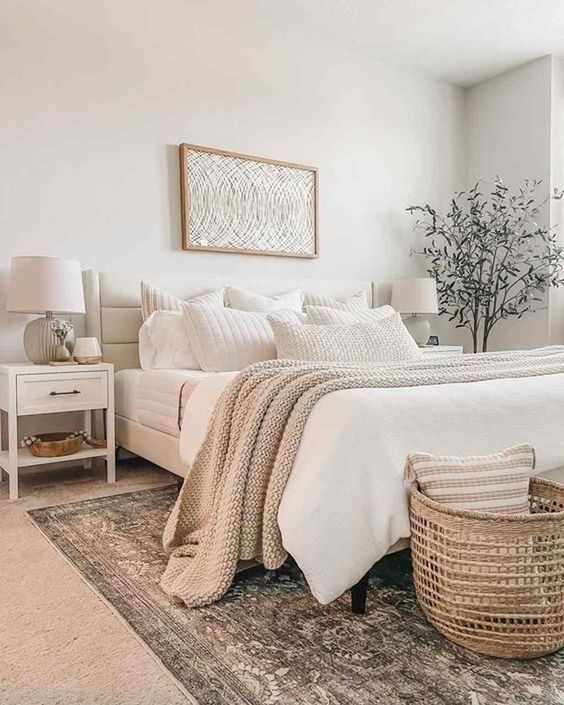 Small Minimalist Bedroom
The minimalist style is perfect to apply in small rooms, firstly because the predominant color is white that gives a hint of harmony, but also gives space to space.
The reduced use of items and furniture also helps to gain space.
For this reason, it's important to choose your bedroom items wisely. The fact that you have little space means that you choose options with storage space.
Lift beds with drawers can help keep this space looking and working. After all, this is the main objective.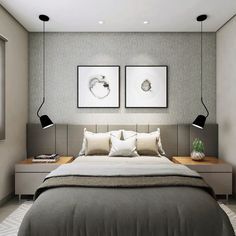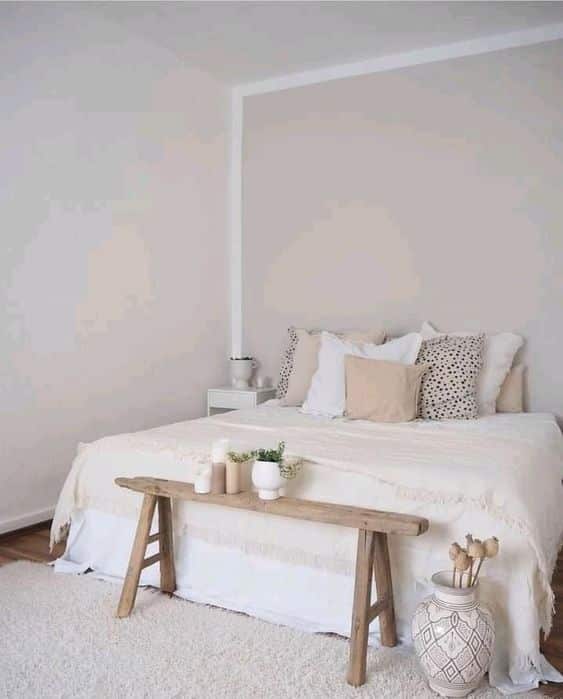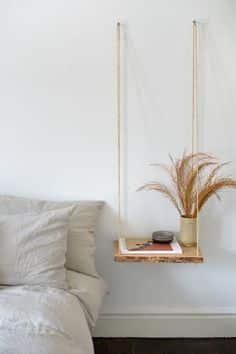 Double Minimalist Room
The double room is shared by two people, so it should reflect the taste and needs of both.
This minimalist bedroom model is functional, but above all it allows you to gain space and give that special touch that reflects your personality, in this case of the two.
For all styles and tastes, we have separated some ideas for rooms decorated in a minimalist style. Check out our suggestions and get inspired.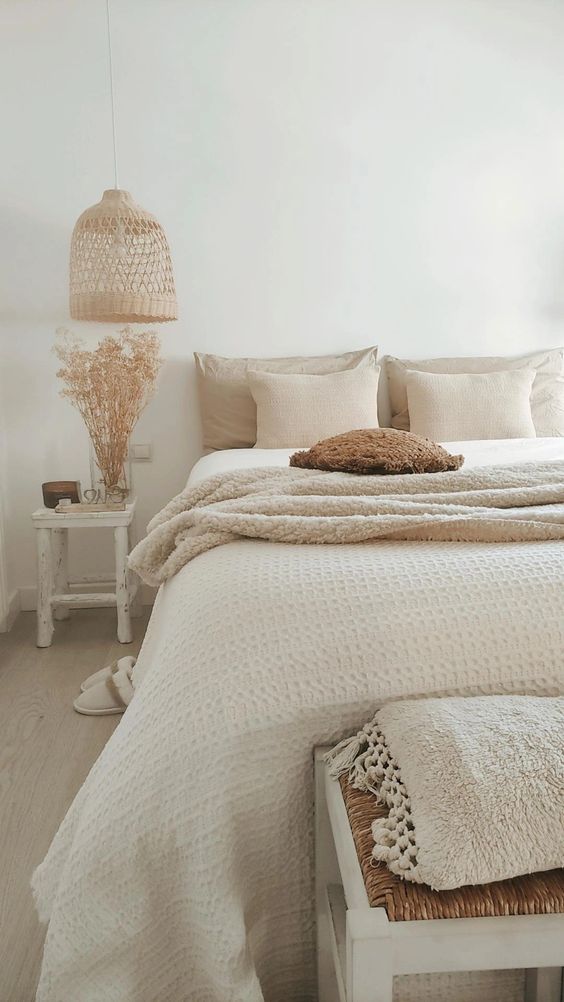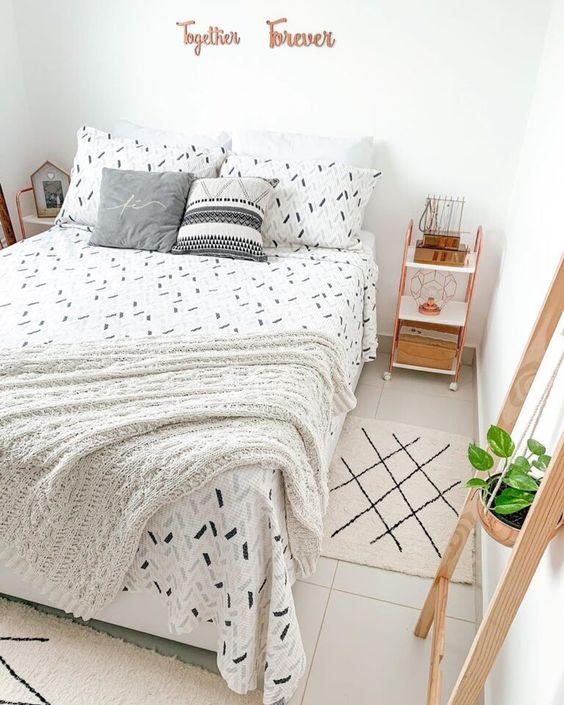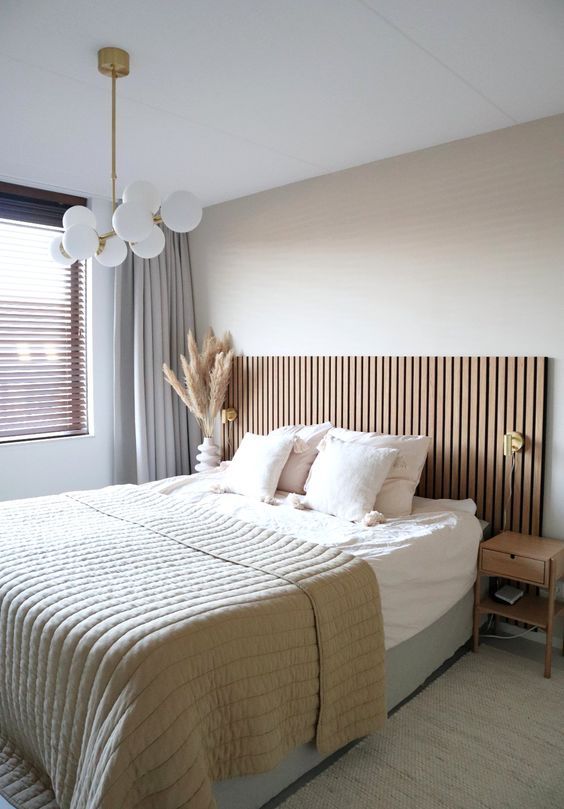 Images from Pinterest.