Stay Warm And Cozy This Winter With These Fun DIY Ideas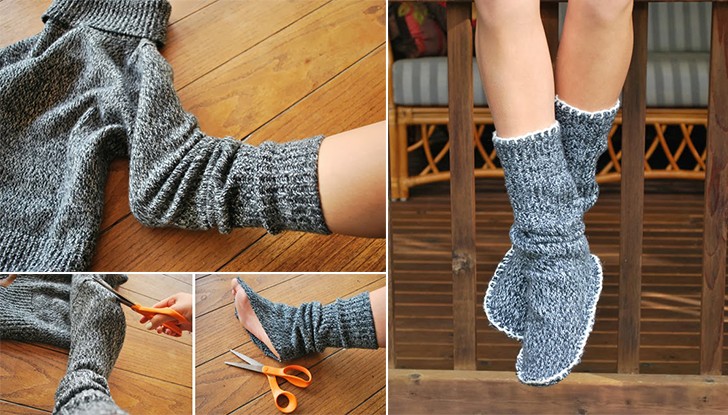 Winter is coming. Boo. I'm not ready for fall to be over. The leaves are just starting to fall and the crisp air just got here.
Please let it stay here longer. I get so cold during the winter months. This roundup is going to help me stay warm.
DIY socks and slippers are awesome and the best way to stay to cozy.
This roundup has six toasty warm socks that you can make from things around your house, like an old sweater. I have loads of those.