Top 33 IKEA Hacks You Should Know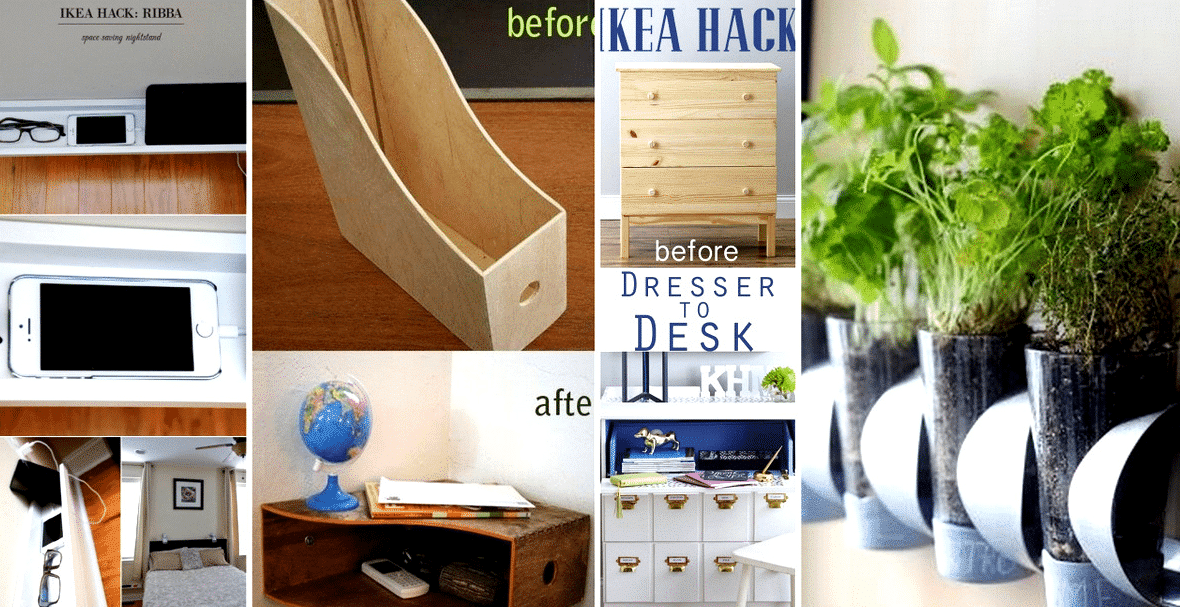 As much as we don't like to admit it, IKEA has become an important part of our life. Everyone owns at least one IKEA item and we have been subdued to our consumerist society.
But we have come to get past this aspect we consider disagreeable and to look for unique methods and hacks of using IKEA items in a different manner than their initial purpose. In the end, its a matter of transforming something no longer useful into a piece that can serve another, better purpose in your home.
Furniture transformation can be categorized, from appearance transformations using stencils, spray paints and other techniques or re-purposing the pieces, as it is the case in the gallery showcased below.
It is amazing how a simple re-positioning of an item can turn its hole purpose up side down!
We invite you to explore the gallery below and to think about new innovative ways you can re purpose your IKEA items, before throwing the unnecessary pieces away.