Turn A Pair Of Underpants Into A Sports Bra In Seconds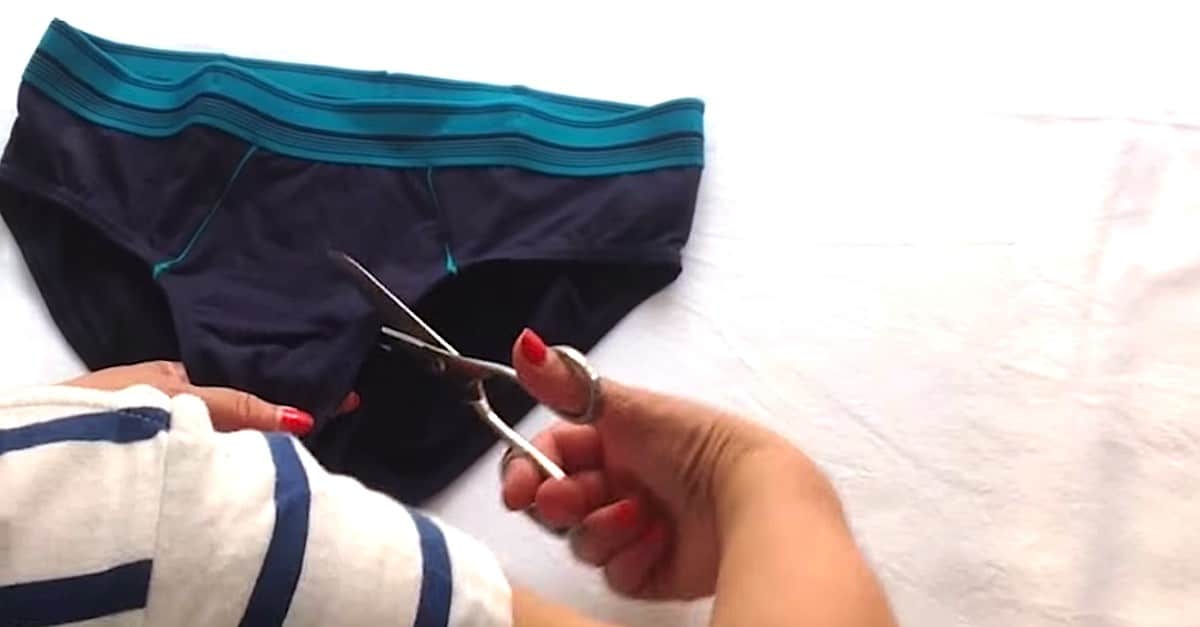 ome people are so creative! Who goes into the underwear drawer with scissors in hand and comes out with a sports bra? Clever people, that's who.
This video from Likemag Espanol shows how to make a no-sew sports bra in just minutes.
All you need is a pair of underwear (clean briefs) and scissors.
How to make a sports bra out of men's underwear
I guess I better go to the store and look for some new undies! This would really work in a pinch but I don't recommend it for your next marathon. Think you'll try your hand at this?
Last Updated on 2 months by Debra Larson