Wonderful DIY Crochet Lights Rug for Living room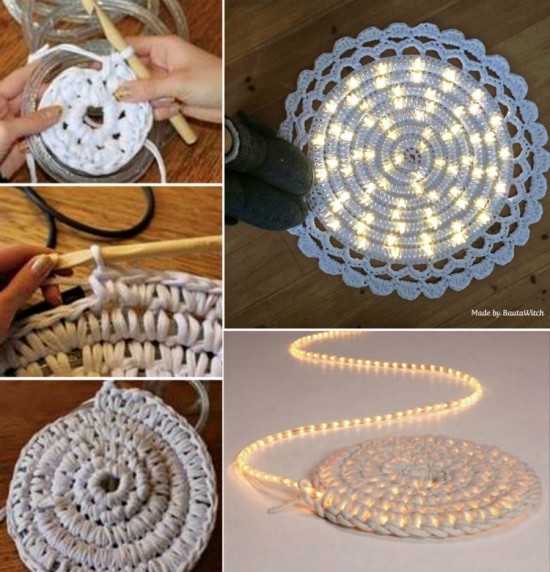 This crochet illuminated rug is gorgeous , it's perfect for your living room .
For making this crochet lights rug, you will need LED lights and 4 skeins of textile yarn.
The pattern is very easy, thanks to Craftyqueens for sharing .
Please check the link below for the tutorial, learn how to make this fantastic rug for your room. Happy crafting !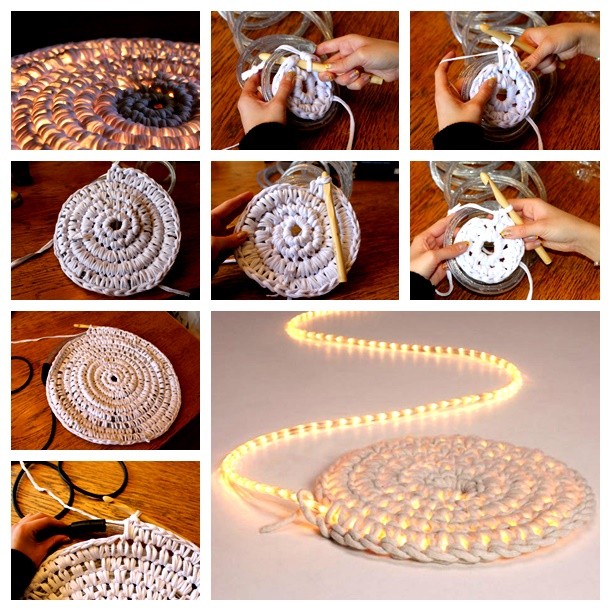 MORE CROCHET RUG