Wonderful DIY Egg Carton Flower Lights
How to make flower lights out of empty egg cartons ? This project is pretty simple. We love how the lights reflect off the egg cartons and make the flower appear multi-colored.
You can paint the egg cartons any hues to match the rest of your decor. Or experiment and try a multi-colored flower for an extra pop.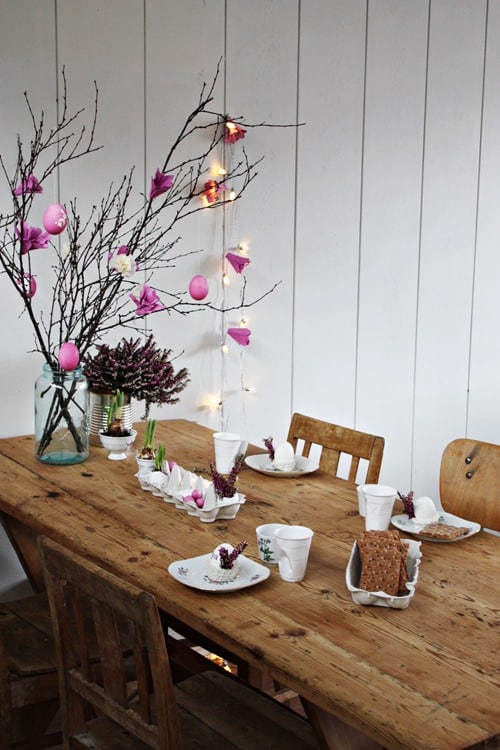 What you will need
Egg Cartons (Cardboard or Styrofoam)
Acrylic Craft Paint
Sharp Utility Knife
Foam Paintbrush
Hot Glue Gun
String of Lights
Cutting Mat