Models of Wooden Chairs Made with Pallets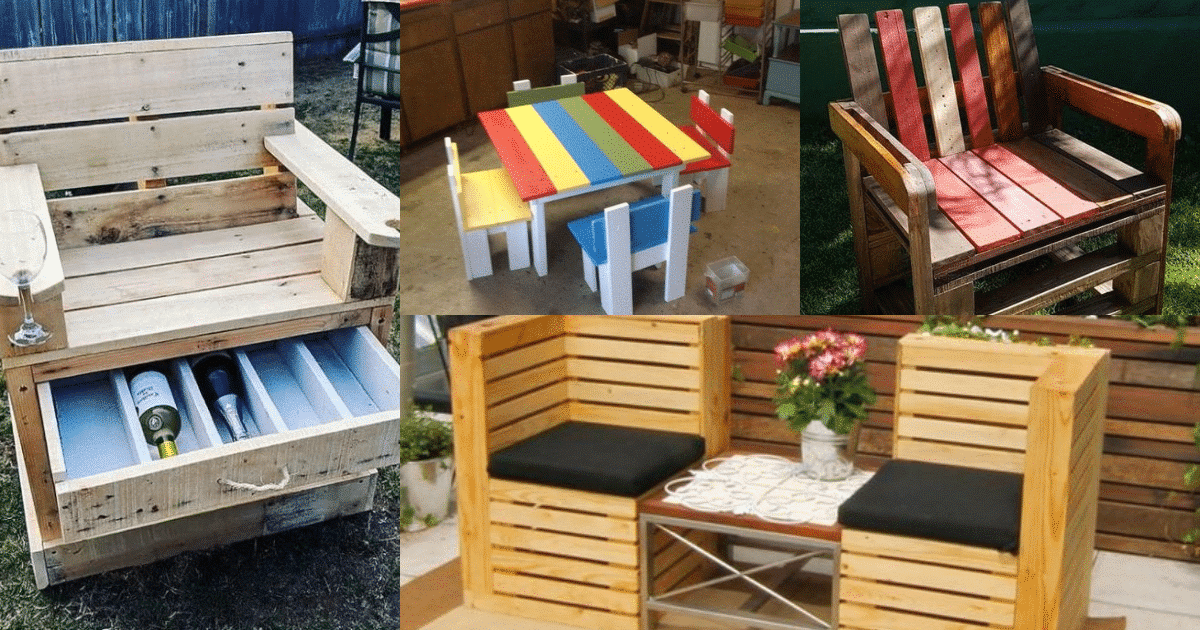 In recent years, the trend of upcycling and sustainable living has gained immense popularity, and one of the remarkable outcomes of this movement is the creation of unique wooden chairs made with pallets.
These chairs not only showcase creativity and craftsmanship but also contribute to environmental preservation by reusing pallets that would otherwise end up in landfills.
In this article, we will explore the different models of wooden chairs made with pallets, highlighting their eco-friendliness, style, and versatility.
Wooden Chairs Made with Pallets
The wood chair is an iconic piece of outdoor furniture, and when crafted from pallets, it gains a new rustic charm.
The design emphasizes comfort with its slanted backrest and wide armrests, making it the perfect choice for lounging in your garden or patio.
The rocking chair exudes a sense of calm and tranquility, and when built from reclaimed pallets, it adds a touch of rustic beauty.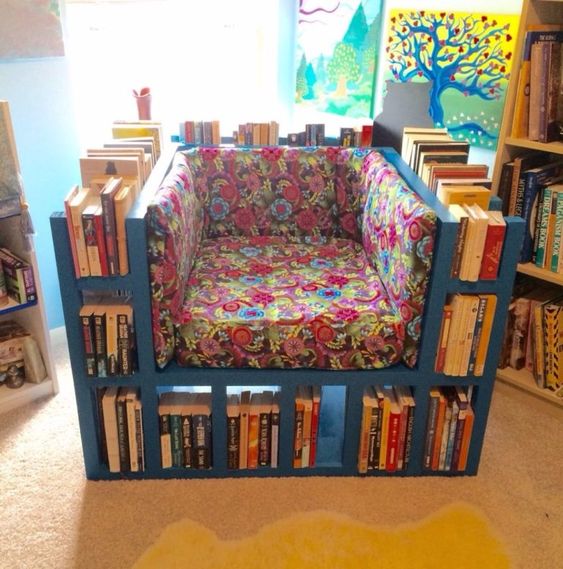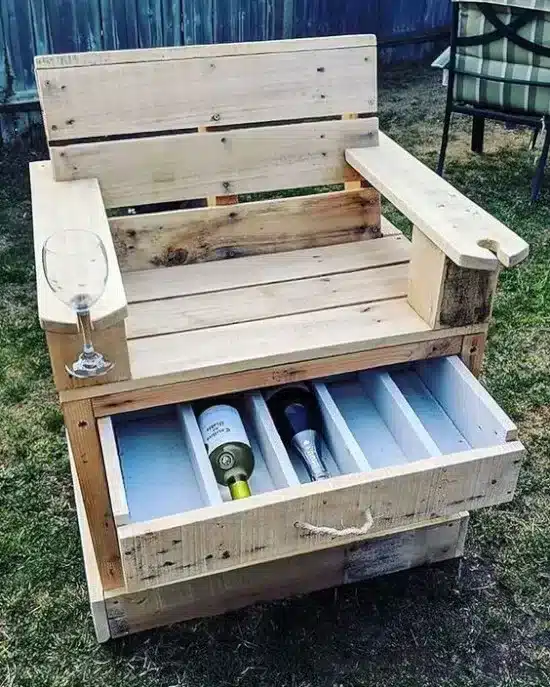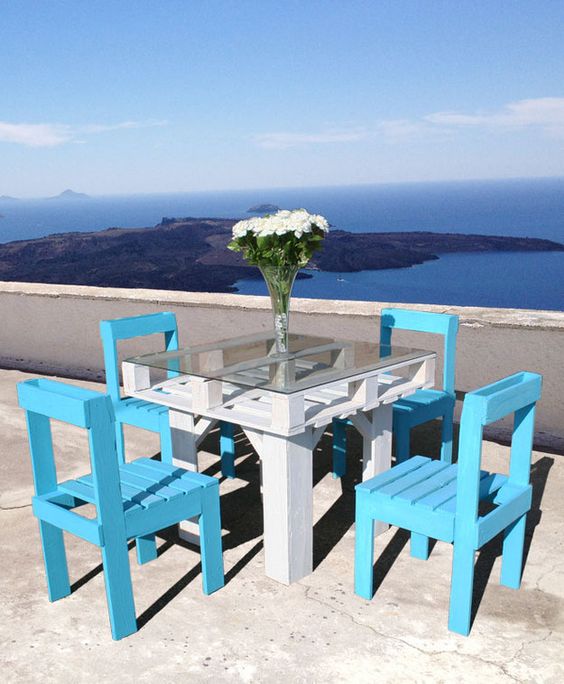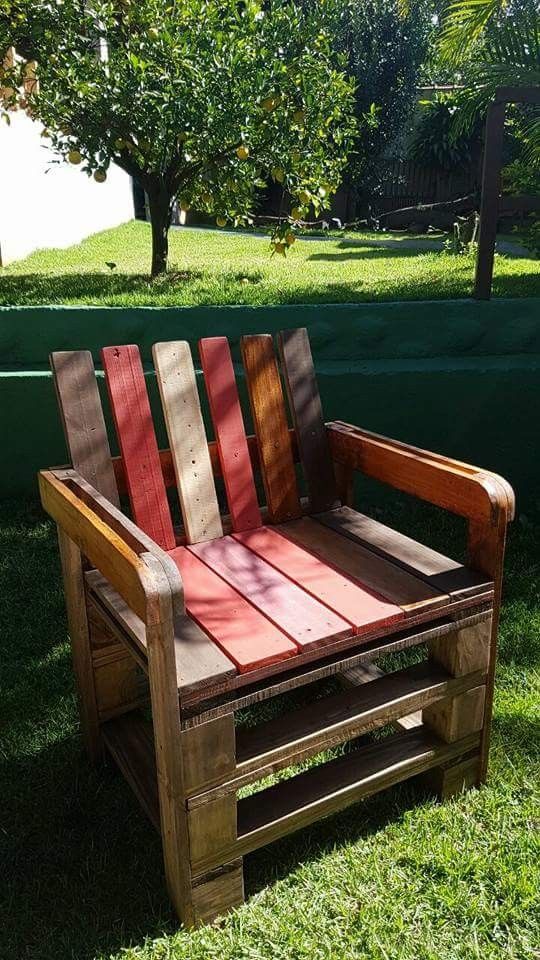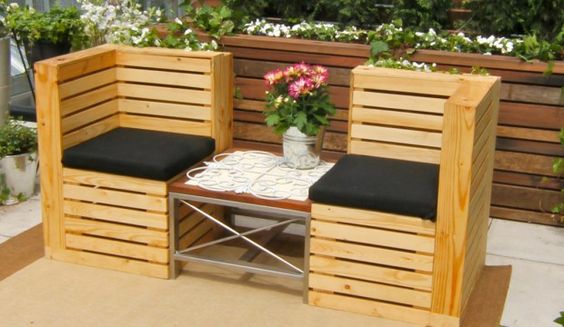 Imagine sitting on your porch, gently rocking back and forth, while enjoying the soothing ambiance of your surroundings.
For the environmentally-conscious hosts, pallet dining chairs offer an excellent addition to your dining area.
Their simple yet elegant design complements various dining tables, and they can be customized with cushions for added comfort during long gatherings.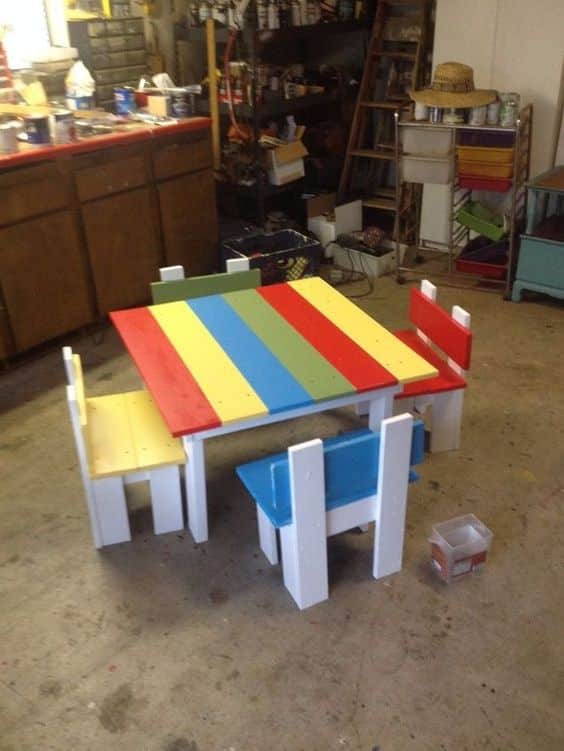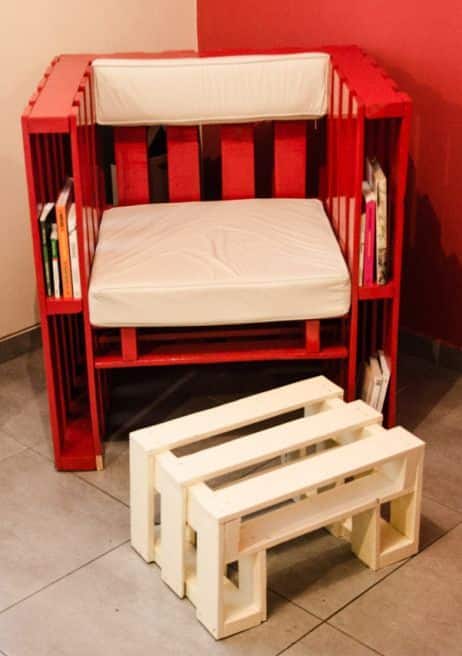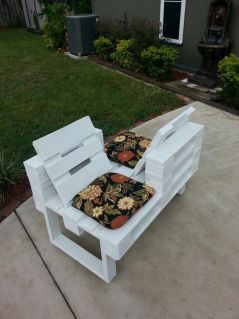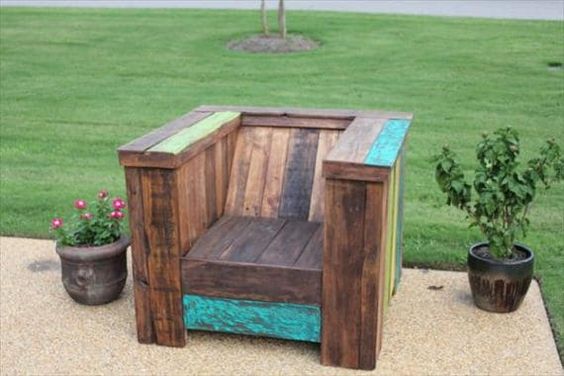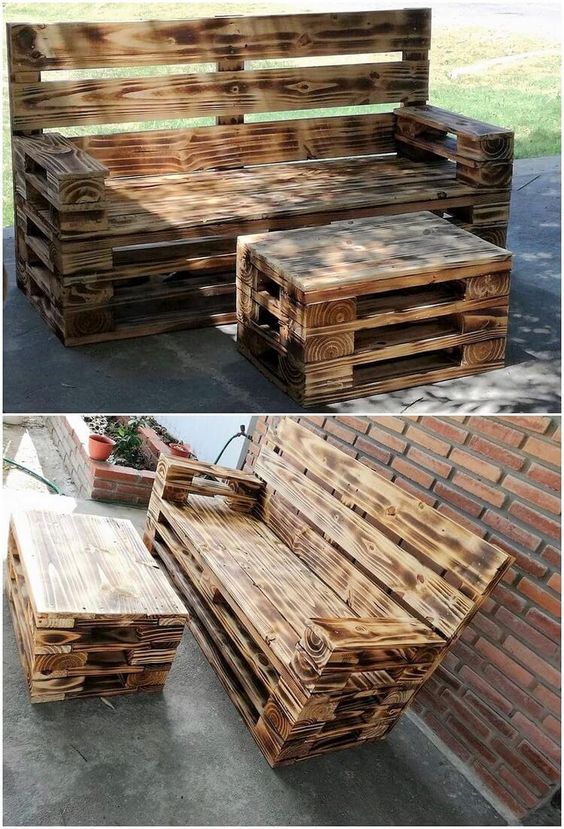 Pallet Bench Chair: Versatility Redefined
Combining the functions of a bench and a chair, the pallet bench chair serves as a multi-purpose seating solution. Whether placed in your entryway, garden, or living room, it exudes a charming appeal.
Upcycled Pallet Folding Chair
Perfect for small spaces or outdoor adventures, the upcycled pallet folding chair offers portability and practicality. It folds neatly for easy storage and can accompany you on picnics, camping trips, or beach outings.
Pallet Lounge Set
Create an inviting outdoor lounge area with a complete pallet lounge set. Comprising of a sofa, chairs, and a coffee table, this ensemble allows you to entertain guests while basking in the beauty of sustainable furniture.
Pallet Bar Stools
For those with a home bar or kitchen island, pallet bar stools offer a trendy and eco-friendly seating option. Their rustic appearance adds character to the space, making them conversation starters during gatherings.
Pallet Desk Chair
Enhance your workspace with a pallet desk chair that promotes both productivity and sustainability. Its ergonomic design ensures comfort during long hours of work.
Pallet Swing Chair
Relive your childhood memories with a pallet swing chair hanging from a sturdy tree branch. It's a charming addition to any garden or backyard, inviting you to swing and enjoy life's simple pleasures.
In conclusion, the world of wooden chairs made with pallets is a treasure trove of creativity and sustainability. From classic designs like the Adirondack chair to innovative creations like the pallet hammock chair, each model offers a unique blend of style and eco-friendliness.
Embracing these wooden chairs not only adds charm to your living spaces but also contributes to the noble cause of preserving our environment.