15 Awesome Succulent Garden Ideas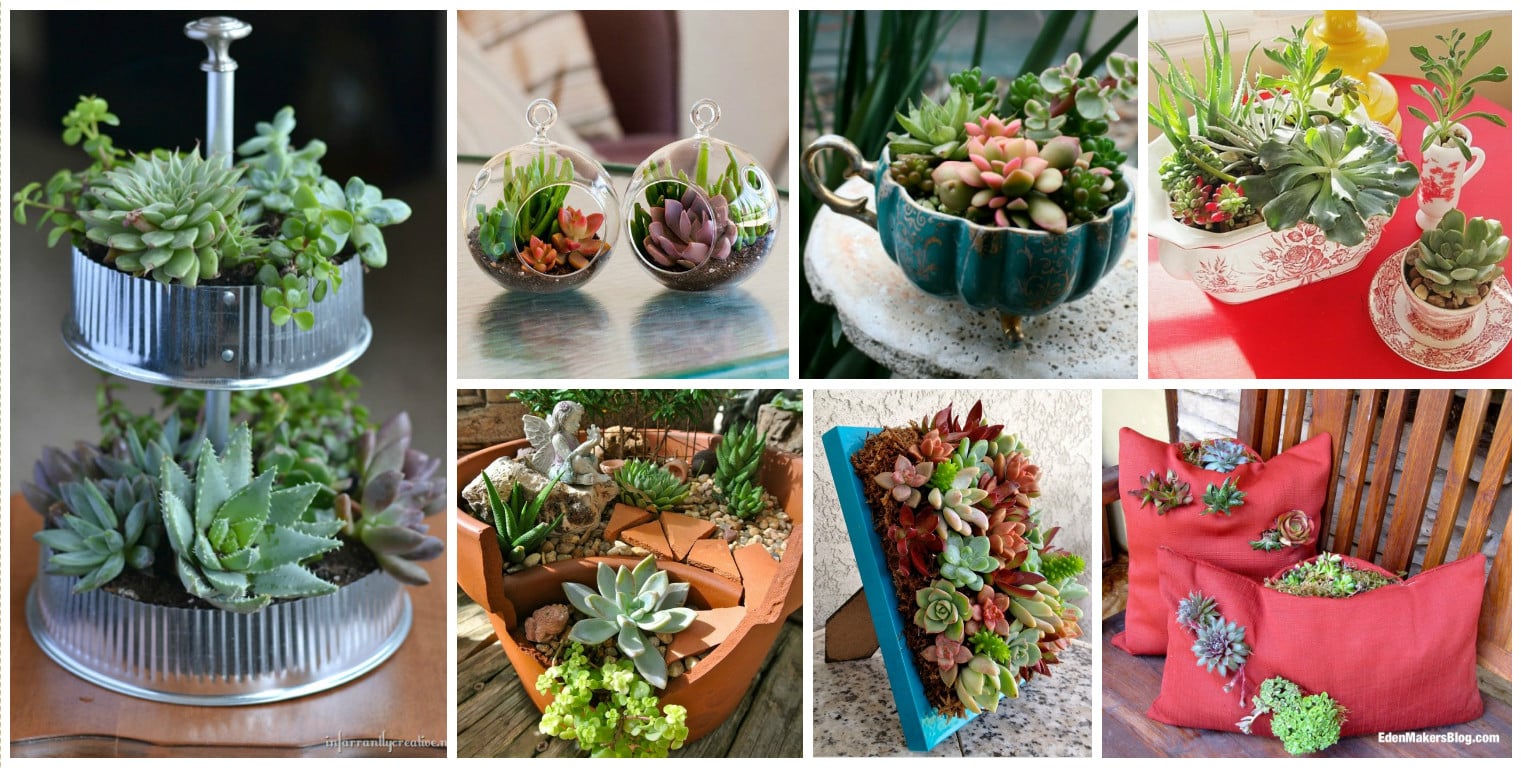 If you are trying to find some inspiration and idea how to decorate your porch or deck, courtyard or sunny balcony it is always possible to make fantastic and easy decorations using succulents.
You can make a small succulent garden to keep a thriving indoor or outdoor garden filled with these original ideas.
They will completely beautify each corner of your home, whenever you decide to put them, and if you want to see some ideas scroll down to check the following 15 fantastic succulent garden ideas for your home.