Amazing Christmas Decorations with Plastic Bottles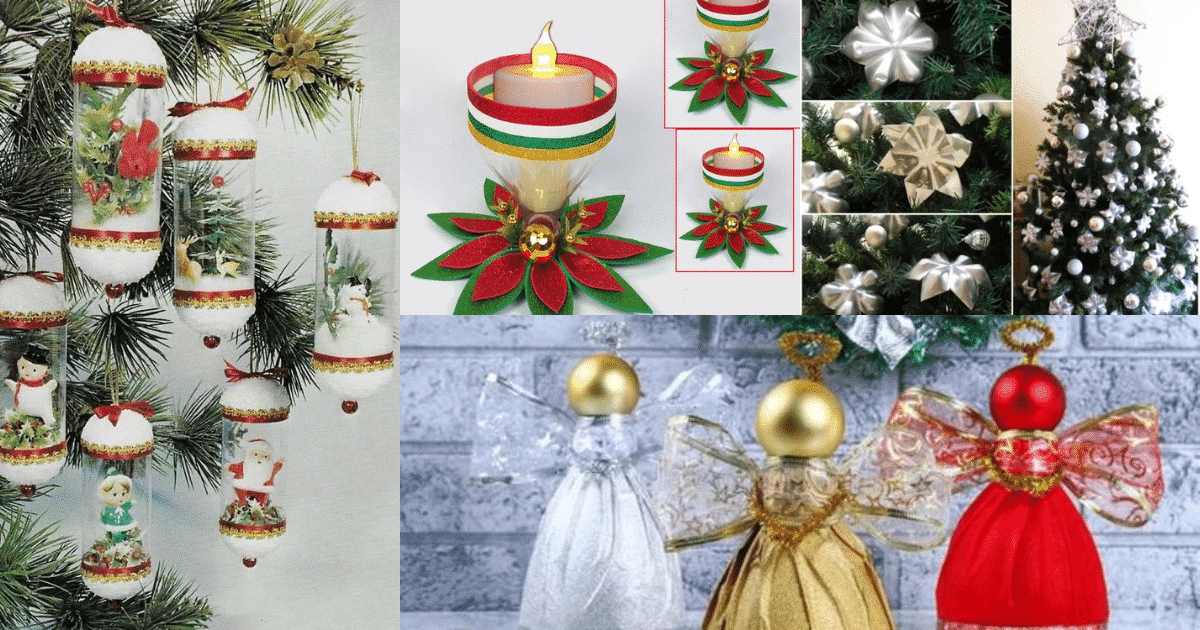 The holiday season is upon us, and it's the perfect time to get creative with your decorations. In this article, we'll explore the wonderful world of Christmas decorations made from plastic bottles.
Not only are these DIY decorations eco-friendly, but they also add a unique and charming touch to your holiday decor.
Let's dive into the world of upcycled plastic bottle decorations and discover how you can transform waste into holiday magic.
Christmas Decorations with Plastic Bottles
Christmas is a time of joy, celebration, and giving. It's also a time when we tend to generate a lot of waste, from wrapping paper to packaging. But what if we could celebrate the holidays while being kinder to the planet? Enter the world of amazing Christmas decorations made from plastic bottles. T
hese DIY decorations are not only environmentally friendly but also incredibly creative and budget-friendly.
The Magic of Upcycling
Upcycling is the art of giving new life to old and discarded items, and plastic bottles are a perfect candidate for upcycling projects. Instead of tossing them into the recycling bin, you can turn them into beautiful holiday decorations that will impress your guests and make your home feel festive.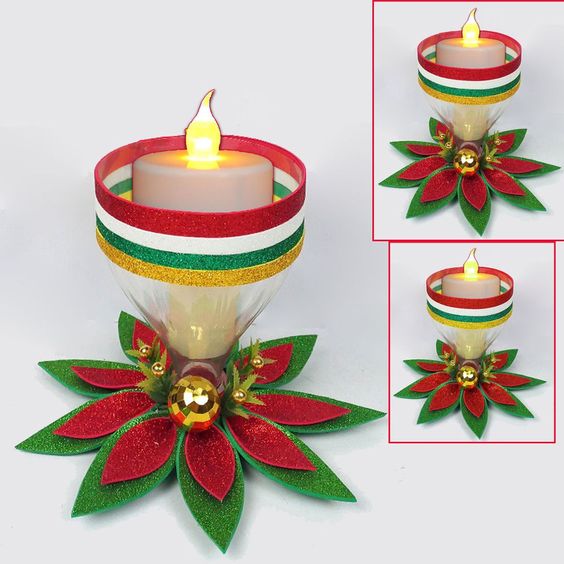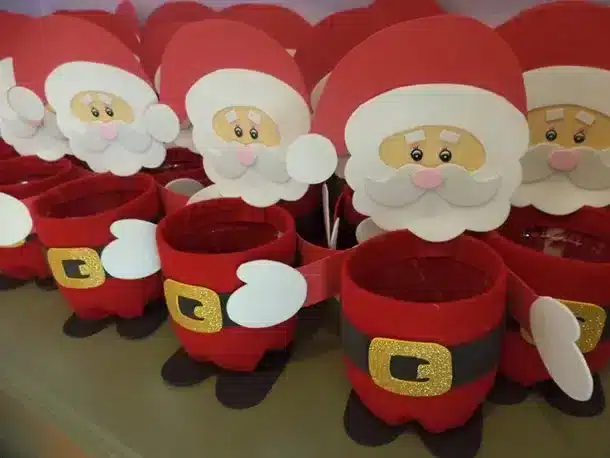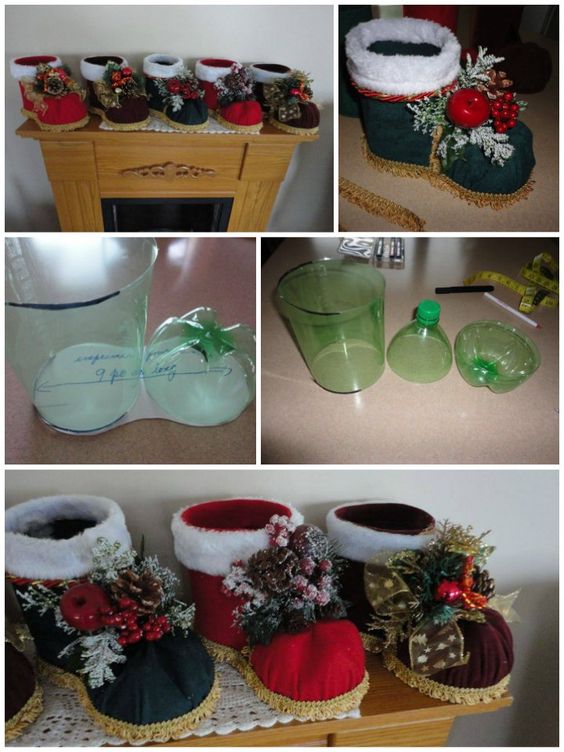 Getting Started: What You'll Need
Before we dive into the specific decoration ideas, let's gather the materials you'll need for these fantastic projects:
Plastic Bottles: Collect a variety of plastic bottles in different shapes and sizes. Clear bottles work best for some projects, while colored bottles can add a pop of holiday cheer to others.
Scissors and Craft Knife: These tools will be your best friends for cutting and shaping the plastic bottles.
Paints and Brushes: Acrylic paints and brushes will help you add color and detail to your creations.
Glue and Tape: High-quality glue and tape will be essential for securing pieces together.
String Lights: If you're planning to create illuminated decorations, grab a string of LED lights.
Ribbons, Beads, and Other Embellishments: These will add the finishing touches to your decorations.
Now that you've gathered your supplies, let's start crafting!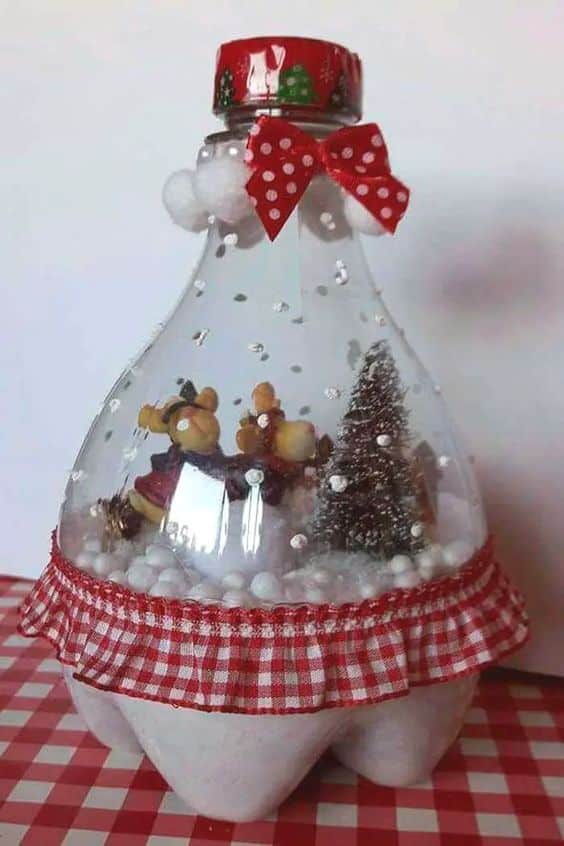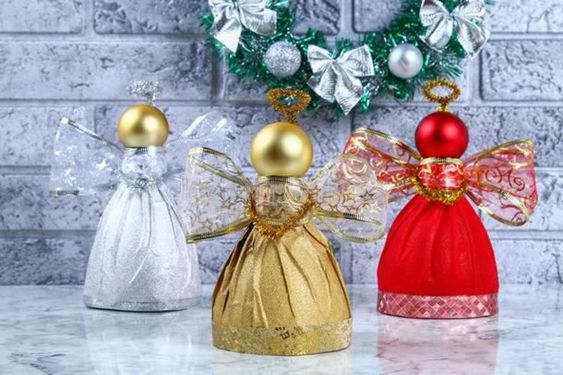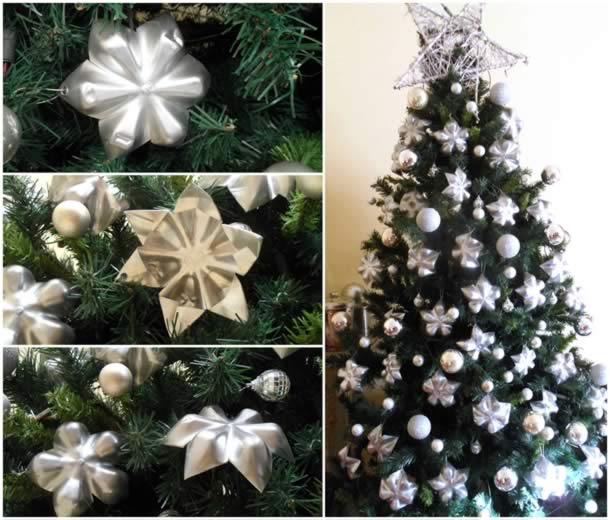 DIY Plastic Bottle Ornaments
Snowflake Ornaments
Add a touch of winter wonderland to your tree with plastic bottle snowflake ornaments. Cut the bottles into snowflake shapes, paint them white, and sprinkle with glitter for a frosty finish.
Mini Christmas Trees
Craft mini Christmas trees from plastic bottles and decorate them with tiny ornaments and beads. These charming trees can be placed on tabletops or mantels.
Reindeer Decorations
Create adorable reindeer decorations by shaping plastic bottles into reindeer heads. Paint on eyes, antlers, and red noses for a whimsical touch.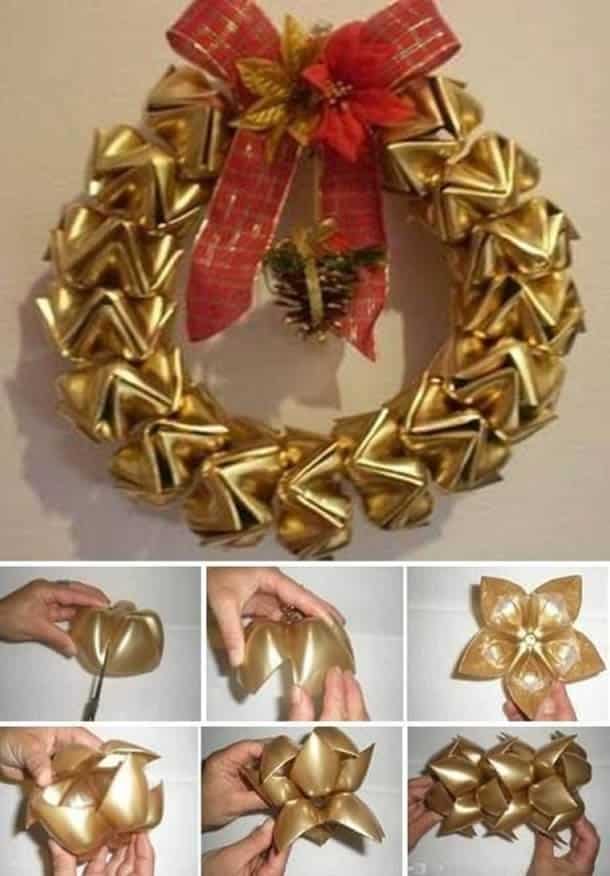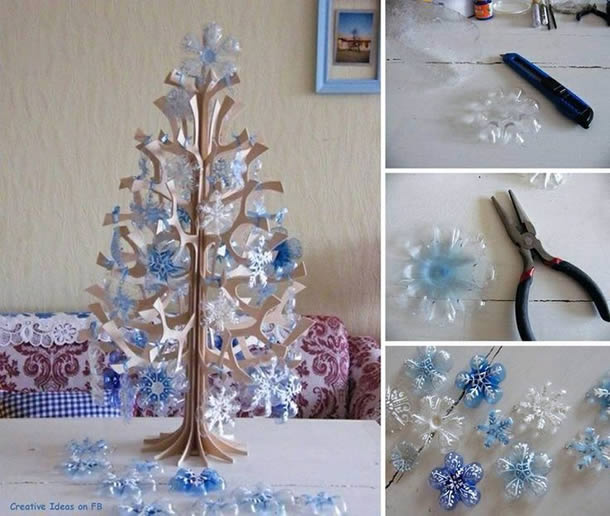 Kid-Friendly Christmas Crafts
Get your kids involved in the holiday decorating fun by having them create their own plastic bottle ornaments. It's a fantastic way to bond and spark their creativity.
Eco-Friendly Gift Wrapping Ideas
Don't forget about gift wrapping! Make eco-friendly gift tags, bows, and even gift boxes from plastic bottles to add a unique touch to your presents.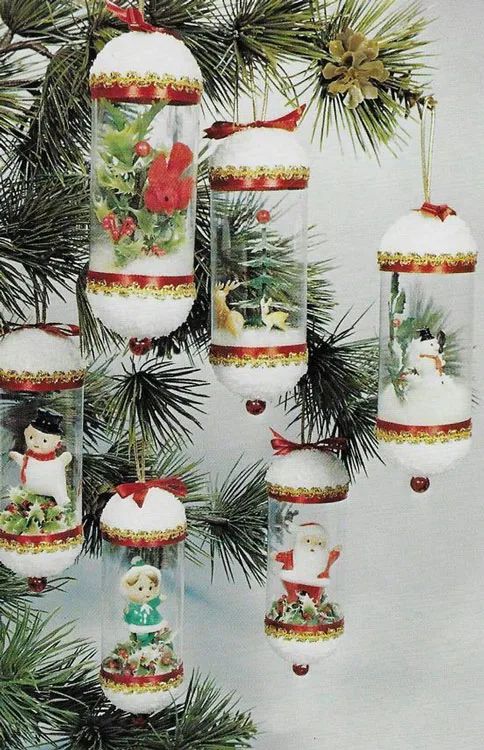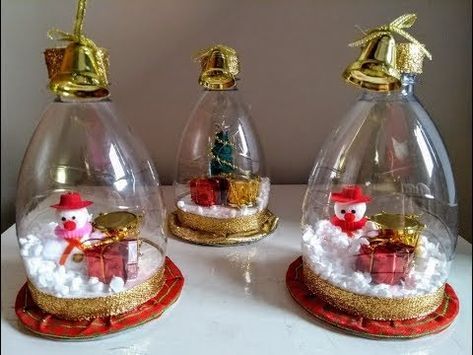 Caring for Your Plastic Bottle Decor
To ensure your plastic bottle decorations last for many holiday seasons, store them carefully and protect them from extreme temperatures and moisture. With proper care, they can become cherished family heirlooms.
In conclusion, decorating for Christmas doesn't have to harm the environment or break the bank.
By upcycling plastic bottles into amazing holiday decorations, you can add a personal touch to your festivities while being kind to the planet. Get creative, involve the whole family, and let your holiday spirit shine through your eco-friendly decorations. Happy holidays!