Amazing Christmas Decorations with Floating Cups: A Magical Touch to Your Holiday Season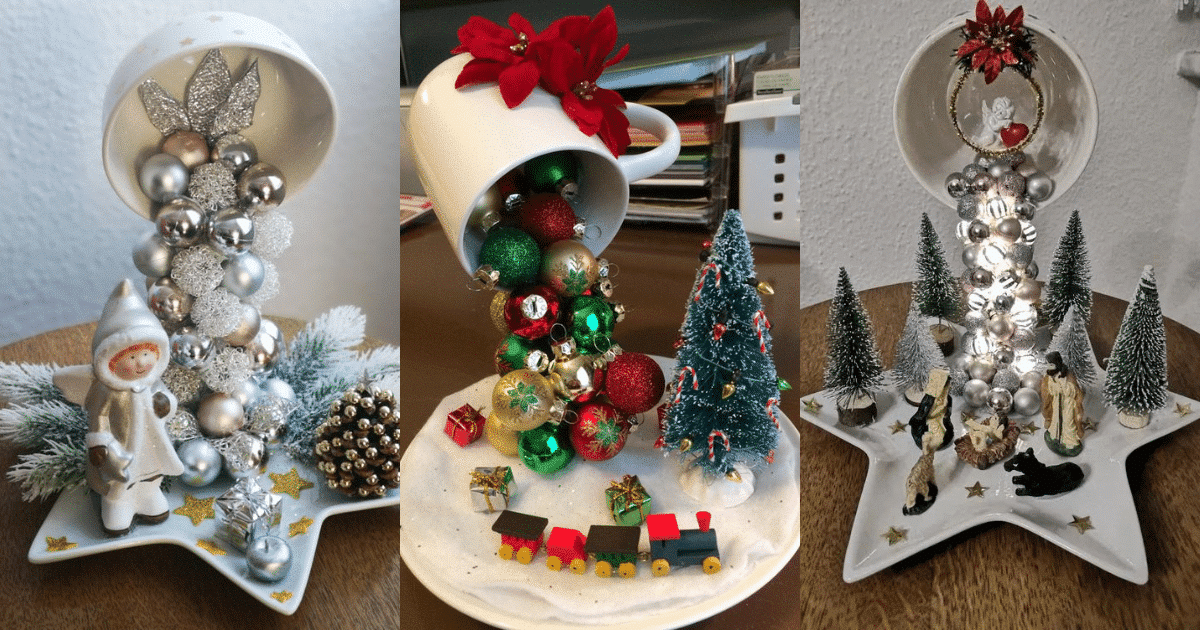 Are you ready to take your Christmas decorations to the next level this year? Imagine a scene where cups magically float in the air, adding an enchanting touch to your holiday décor.
In this article, we will explore the mesmerizing world of "Amazing Christmas Decorations with Floating Cups."
Get ready to infuse creativity and magic into your festive season!
Adding Magic to Your Christmas
Christmas is a time of wonder and joy, and what better way to enhance the festive spirit than by incorporating magical decorations into your home?
The concept of floating cups may seem straight out of a fairy tale, but with a little creativity and some basic materials, you can turn it into a reality.
Materials Needed
Before we dive into the step-by-step guide on creating these amazing Christmas decorations, let's gather the materials you'll need:
Transparent plastic cups
Fishing line or transparent nylon thread
A sturdy support structure (e.g., a curtain rod or ceiling hooks)
Christmas lights (LEDs work great)
Adhesive hooks or clips
Ornaments and ribbons (optional for customization)
Scissors
Now that we have our materials ready, let's get started on crafting these magical floating cups.
Gather Your Supplies
To begin, ensure you have all the materials mentioned above within easy reach. A well-organized workspace will make the process smoother and more enjoyable.
Preparing the Cups
Start by cleaning and drying the plastic cups to ensure they're free from any dust or residue.
Next, drill a small hole near the rim of each cup. This hole will serve as the entry point for the fishing line.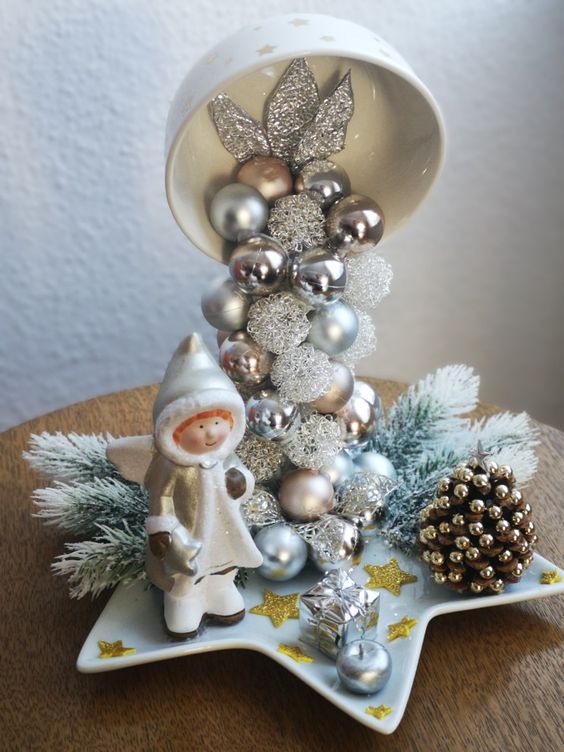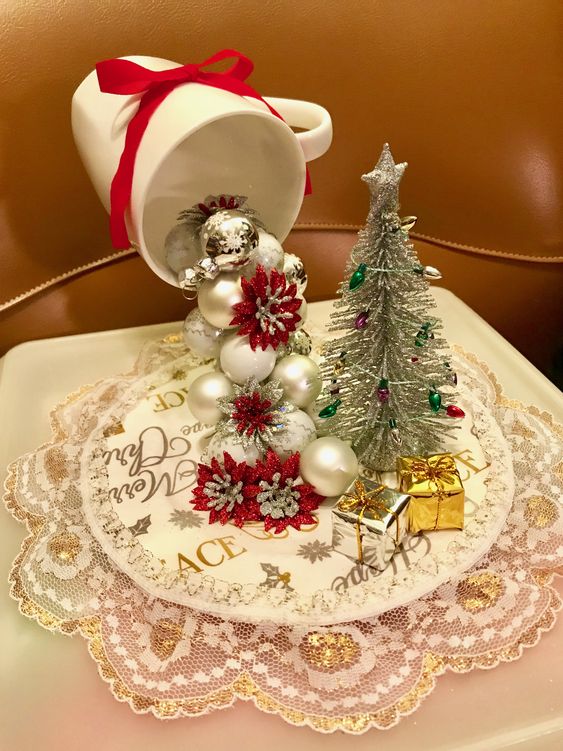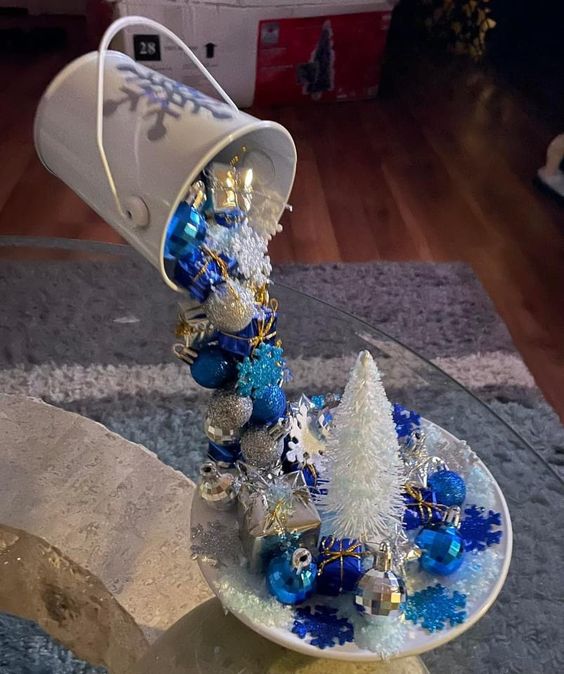 Creating the Floating Effect
Cut several pieces of fishing line or transparent nylon thread, each approximately 2 feet long.
Thread one end of the line through the hole in a cup and tie a secure knot to prevent it from slipping out.
Repeat this process for all the cups you plan to use in your decoration.
Setting Up Your Christmas Scene
Determine where you want to hang your floating cups. You can choose to hang them from a curtain rod, ceiling hooks, or any other sturdy support structure.
Attach the other end of each fishing line to your chosen support, ensuring that the cups are evenly spaced and at the desired height.
Illuminating the Cups
Insert LED Christmas lights into each cup. The lights should be small enough to fit through the hole but bright enough to create a magical glow.
Secure the lights inside the cups using adhesive hooks or clips, ensuring they stay in place.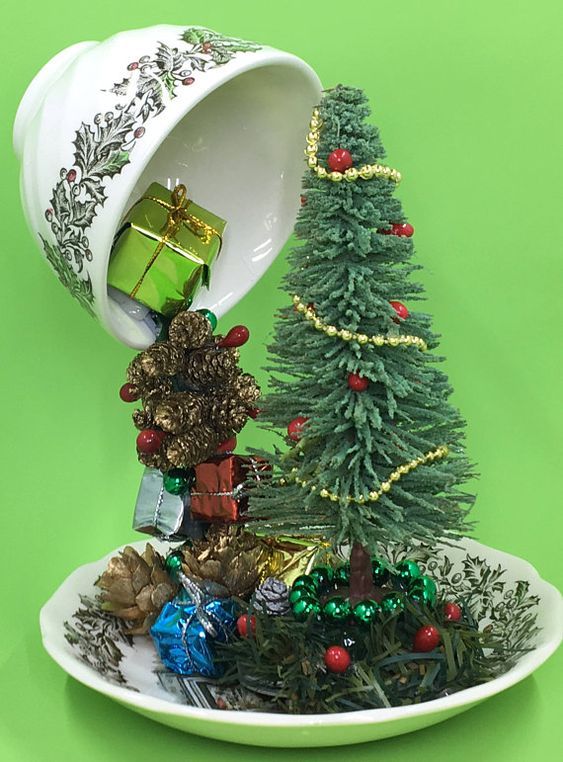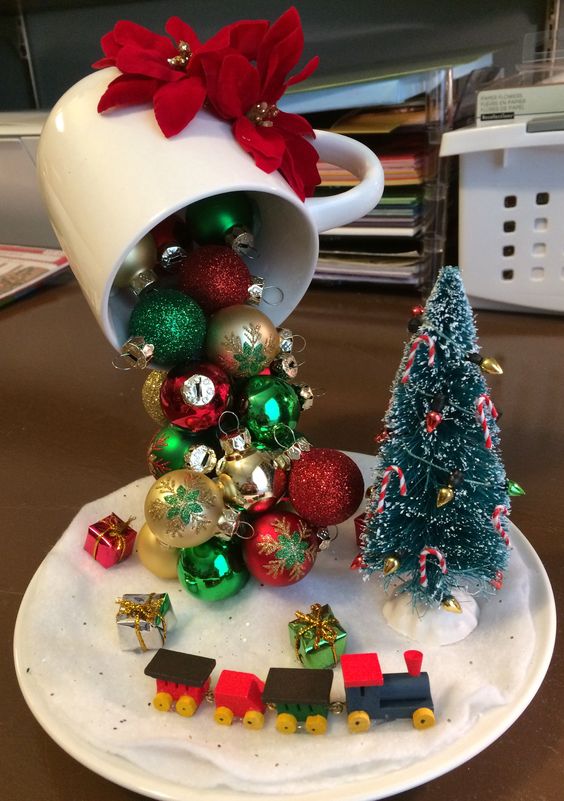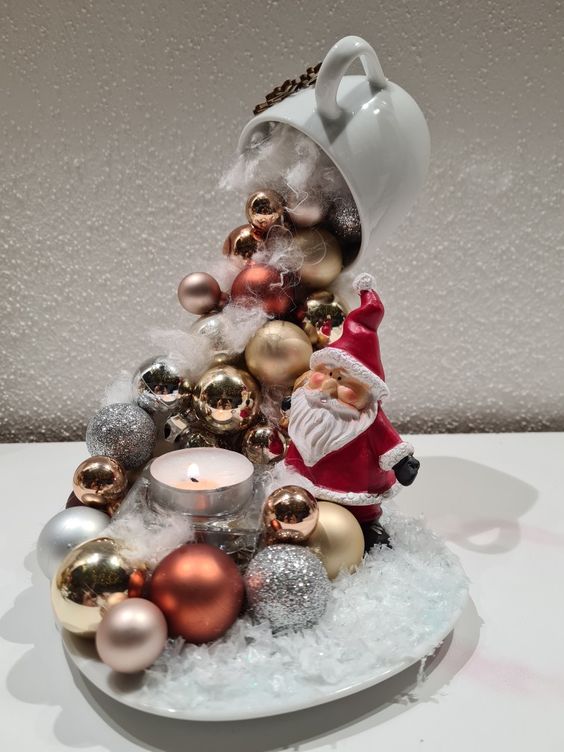 Personalize Your Floating Cups
Add a personal touch by decorating the cups with ornaments, ribbons, or other Christmas-themed embellishments. Get creative and match your cups to your overall holiday theme.
Ensure that the setup is safe and secure, especially if you have children or pets. Keep cords and lights out of reach to prevent accidents.
Incorporating amazing Christmas decorations with floating cups into your holiday décor will undoubtedly bring a touch of magic and wonder to your celebrations.
This DIY project allows you to add a unique and mesmerizing element to your festive season. Get creative, personalize your setup, and enjoy the enchantment it brings to your home.