4th of July Decorating Ideas: Spruce Up Your Independence Day Celebration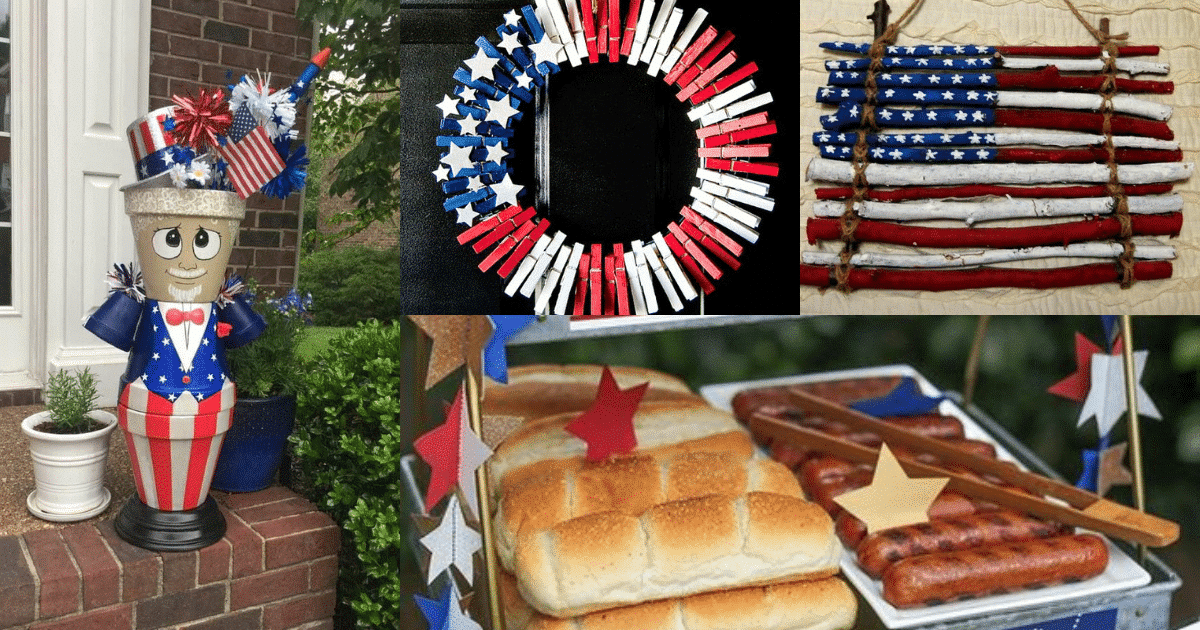 The 4th of July is a special day in the United States, as it marks the country's Independence Day. It's a time when people come together to celebrate freedom, enjoy fireworks, and indulge in delicious barbecues. If you're hosting a 4th of July party or simply want to add a patriotic touch to your home, we've got you covered.
In this article, we'll explore some exciting and creative 4th of July decorating ideas that will spruce up your Independence Day celebration.
The Significance of 4th of July
The 4th of July commemorates the day when the United States declared its independence from Great Britain in 1776.
It is a time to reflect on the freedom and liberty that the nation stands for. Decorating your home and surroundings with patriotic elements is a great way to show your love for the country and join in the festive spirit.
Red, White, and Blue Color Scheme
To create a cohesive and patriotic atmosphere, incorporate the classic red, white, and blue color scheme throughout your decorations. From table linens to balloons and banners, make sure these colors take center stage.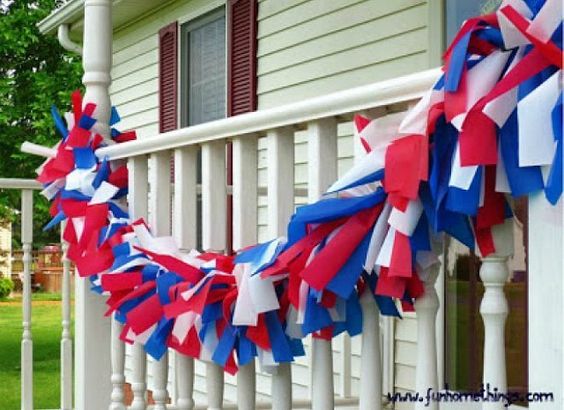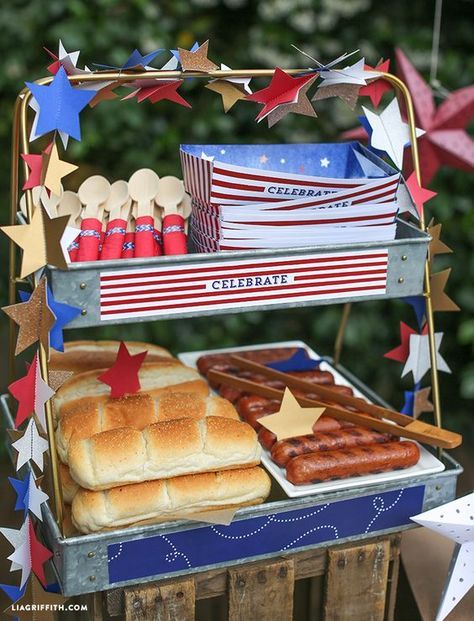 Patriotic Outdoor Decorations
Make a strong impression right from the entrance by decorating your porch or front yard with patriotic symbols. Hang a large American flag, line your walkway with mini flags, and adorn your door with a wreath featuring red, white, and blue flowers.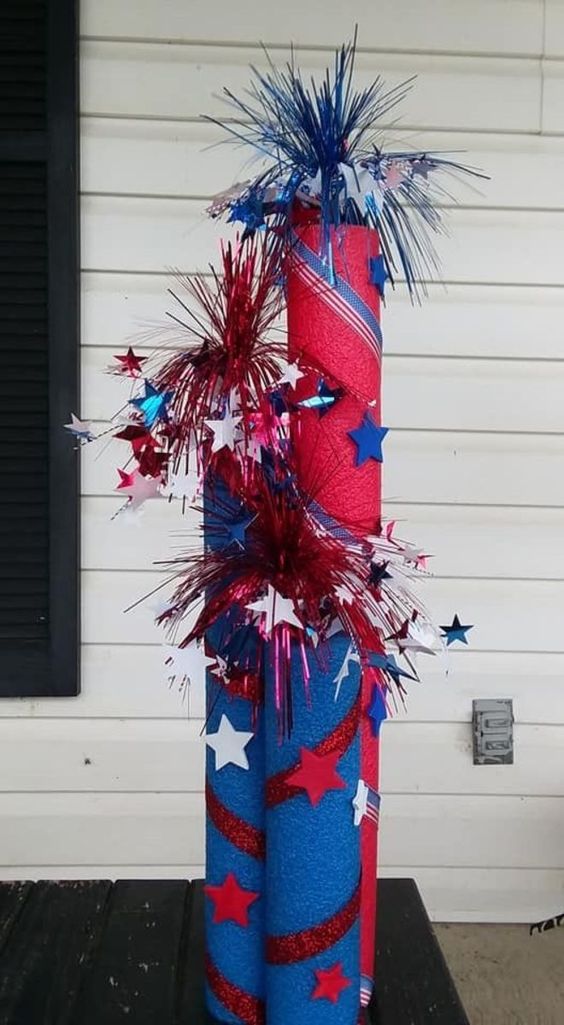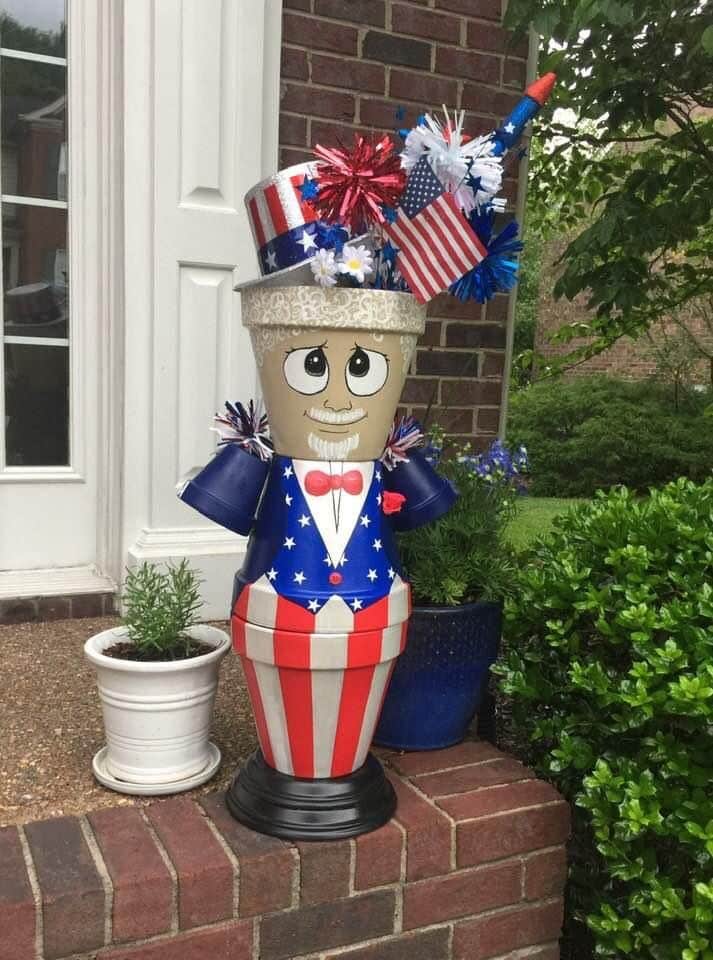 Festive Indoor Decor Ideas
Continue the patriotic theme indoors by displaying decorative items that showcase the American spirit. Place flag-inspired throw pillows on your couch, hang streamers and balloons from the ceiling, and create a stunning centerpiece using flowers in the colors of the American flag.
DIY Crafts: Adding a Personalized Touch
Get crafty and involve your family and friends in creating personalized 4th of July decorations. Make a DIY banner with paper cutouts of stars and stripes, paint mason jars in patriotic colors to use as candle holders, or create a wreath using ribbon and small American flags.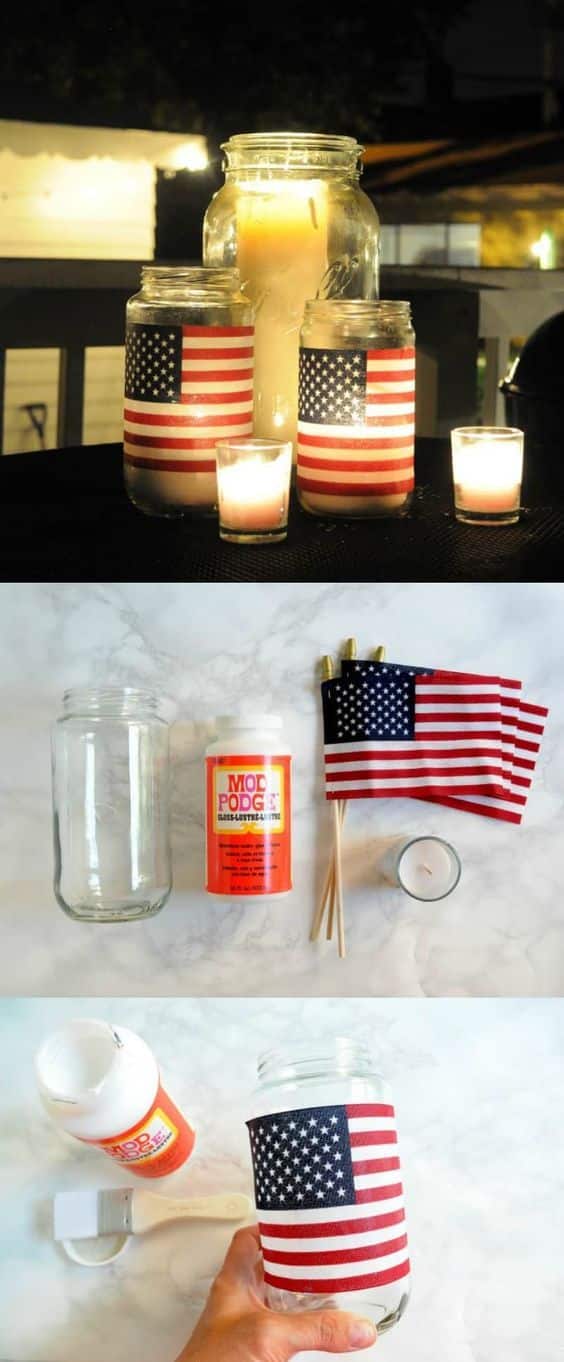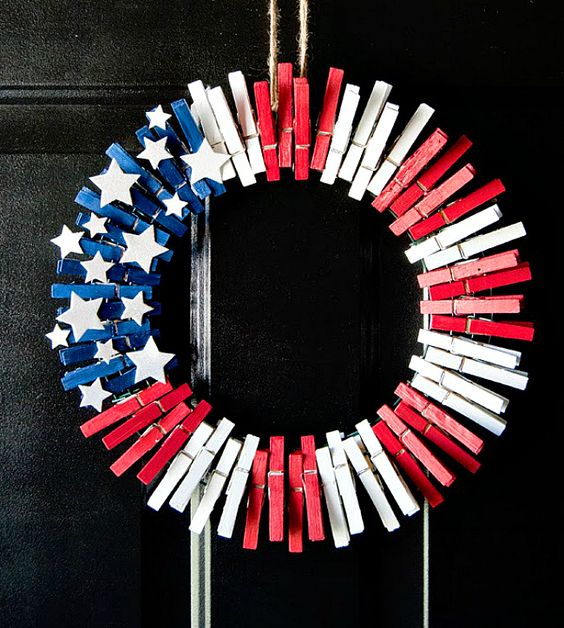 Table Setting Inspiration
Set the stage for a memorable 4th of July meal by designing a stunning table arrangement. Use a white tablecloth as the base and add pops of red and blue with napkins, plates, and glassware. Incorporate miniature American flags as place card holders or create patriotic-themed centerpieces using fresh flowers.
Delicious Patriotic Treats
Delight your guests with a variety of patriotic treats that will leave their taste buds wanting more. Serve red, white, and blue desserts like berry-filled pies, flag-inspired cakes, and refreshing fruit salads. Don't forget to provide refreshing beverages in patriotic colors too!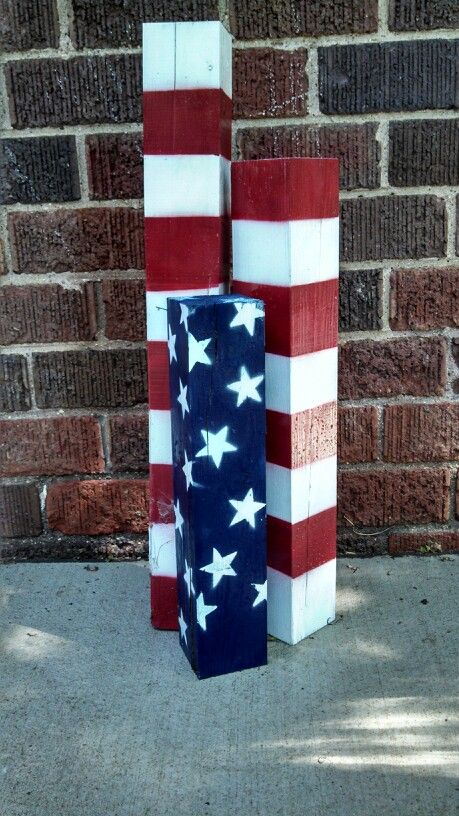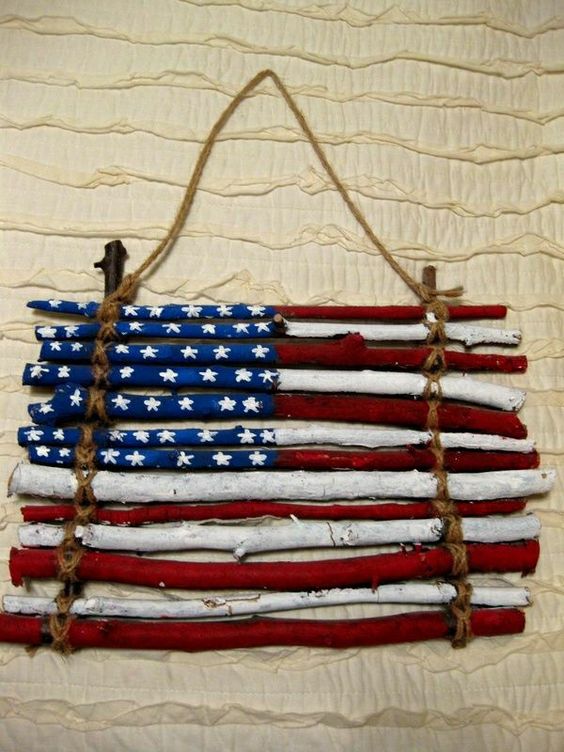 Entertainment Ideas for the Whole Family
Keep your guests entertained throughout the day with a range of activities suitable for all ages. Set up a DIY photo booth with props and a backdrop, organize a friendly cornhole tournament, or host a patriotic trivia game. Engaging activities will ensure everyone has a memorable time.
Music Playlist for a Patriotic Atmosphere
Curate a playlist that includes patriotic songs and tunes that embody the spirit of the nation. Include classics like "The Star-Spangled Banner," "God Bless America," and other popular songs that celebrate freedom and unity.
Celebrate the 4th of July in style by incorporating these exciting and creative decorating ideas.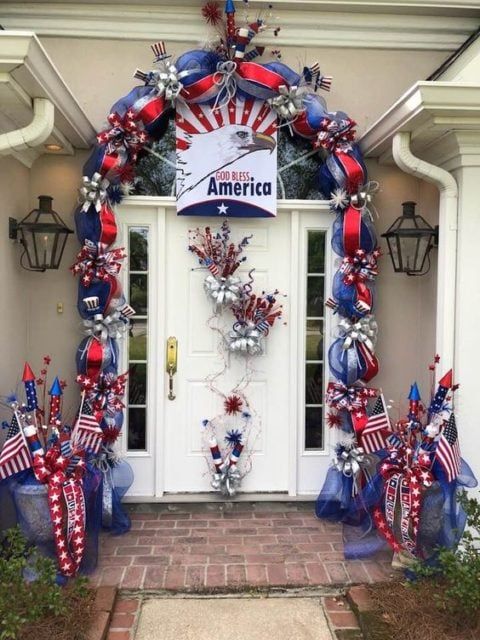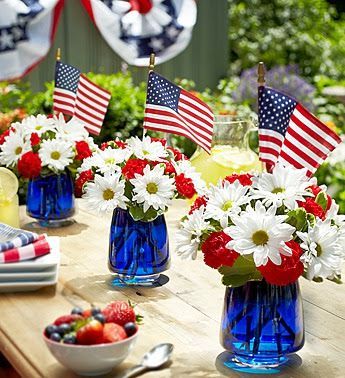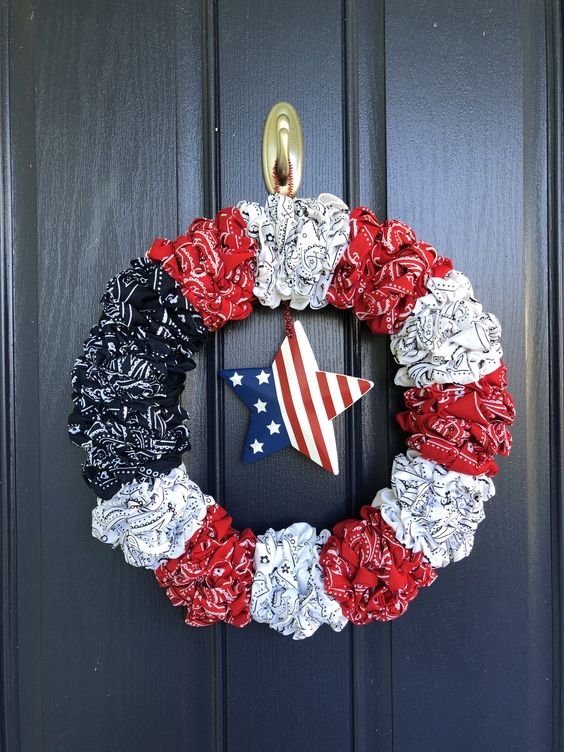 From outdoor decorations to delicious treats and engaging activities, your Independence Day celebration will be an unforgettable experience for all. Show your patriotic spirit and create cherished memories with family and friends on this special day.