Stylish Decorating Ideas with White Pumpkins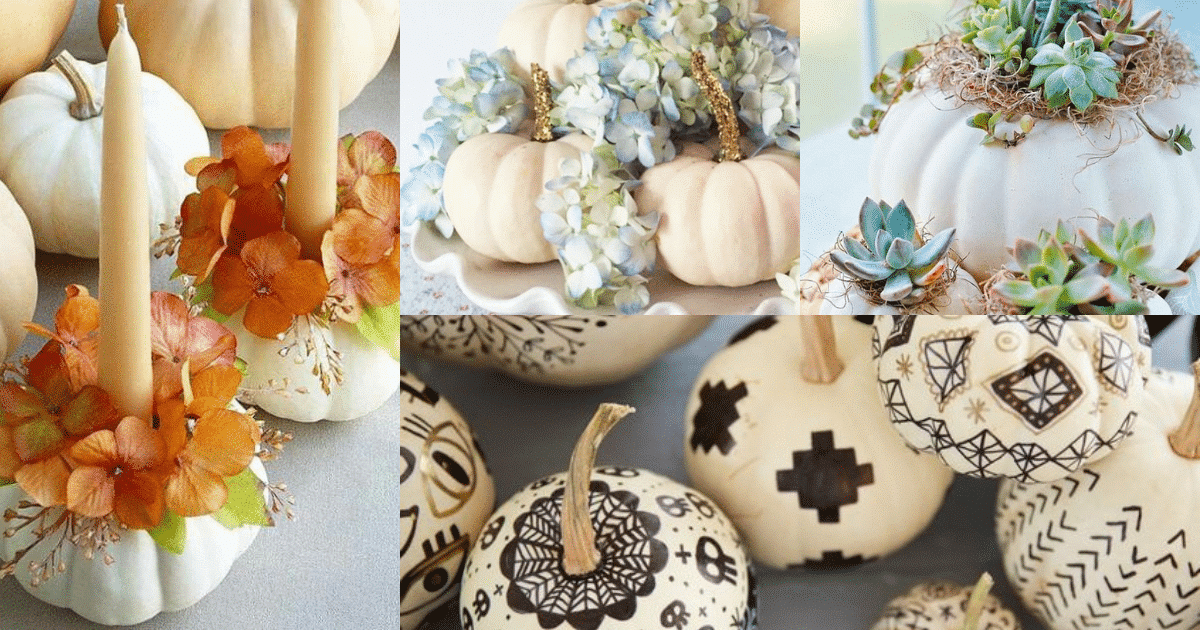 Fall is a season of warm colors, cozy textures, and beautiful decor. When it comes to autumn decorations, pumpkins are an iconic choice. While the traditional orange pumpkins add a vibrant touch, white pumpkins have gained popularity for their elegance and versatility.
In this article, we will explore stylish decorating ideas using white pumpkins to elevate your home decor this fall season.
Ideas with White Pumpkins
White Pumpkin Centerpiece
Create a stunning centerpiece for your dining table or mantel using white pumpkins. Arrange various sizes of white pumpkins on a rustic wooden tray or a vintage platter. Add some autumn foliage, such as eucalyptus leaves or dried wheat, to complement the display.
This centerpiece will be a charming focal point for any room.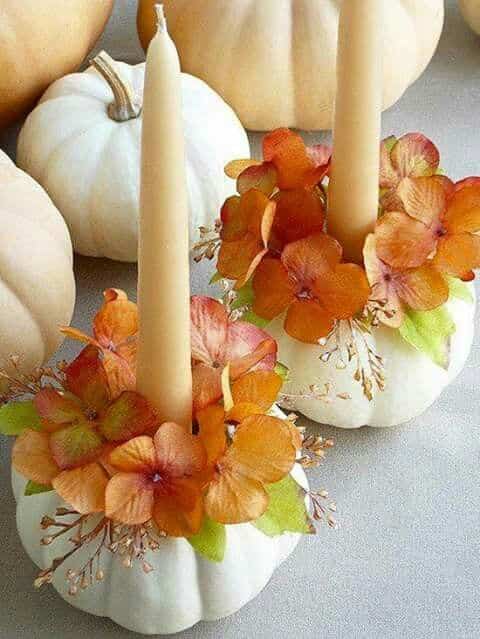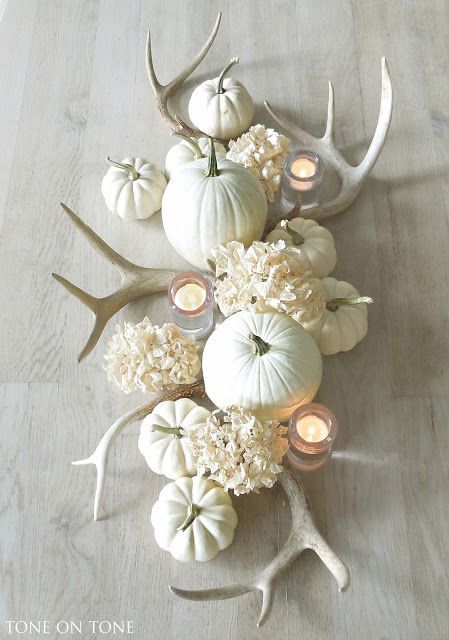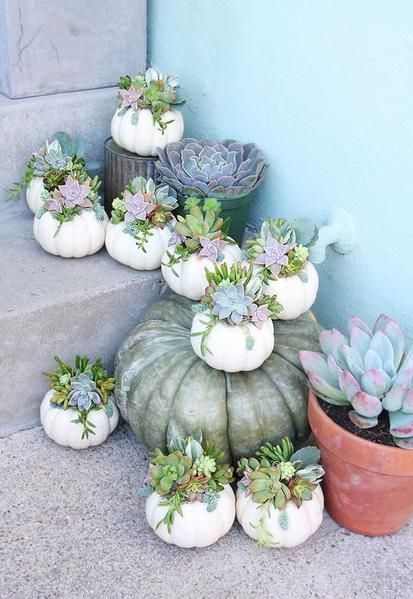 Painted White Pumpkins
Unleash your creativity by painting white pumpkins with intricate designs or patterns. Use metallic gold or silver paint to add a touch of glamor.
You can also use stencils to create unique designs. Painted white pumpkins look exceptionally chic when placed on a side table or used as part of a larger decorative arrangement.
White Pumpkin Vases
Transform white pumpkins into eye-catching vases for your floral arrangements. Cut out the top of a medium-sized white pumpkin, scoop out the seeds, and place a small glass or jar inside.
Fill it with water and arrange your favorite fall flowers, such as sunflowers, dahlias, or mums.
This adds a fresh and stylish twist to your floral decor.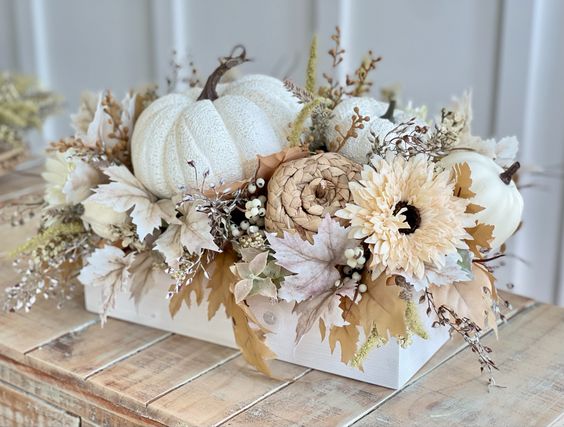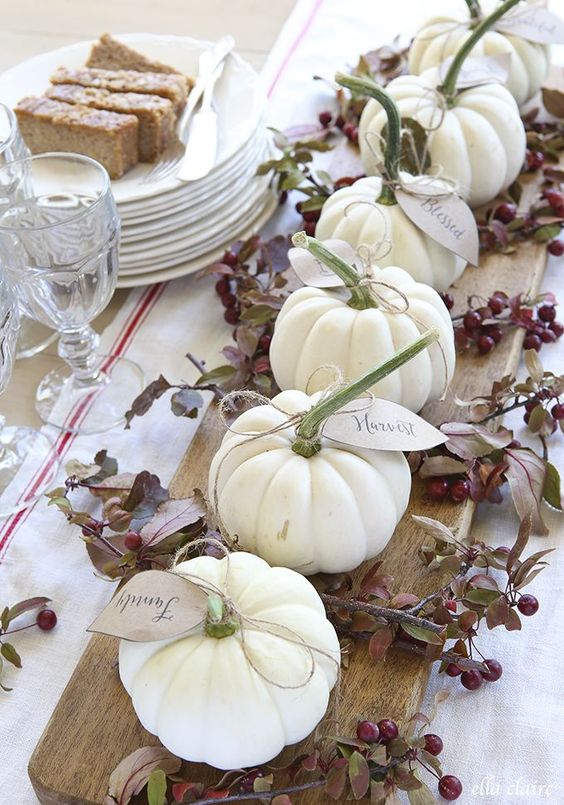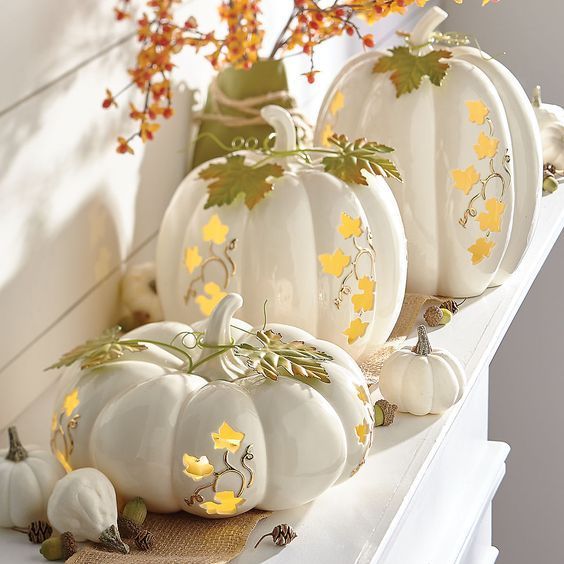 White Pumpkin Wreath
Create a unique and charming fall wreath using mini white pumpkins. Attach the pumpkins to a circular wreath form using hot glue or floral wire.
Add some faux greenery, burlap ribbon, and pinecones for extra texture. Hang this delightful wreath on your front door or inside your home to welcome the autumn season.
White Pumpkin Table Runner
Lay a bed of small white pumpkins along the center of your dining table to serve as a unique table runner. Intersperse them with votive candles or tea lights for a charming dinner setting. This simple yet stylish idea will impress your guests during fall gatherings.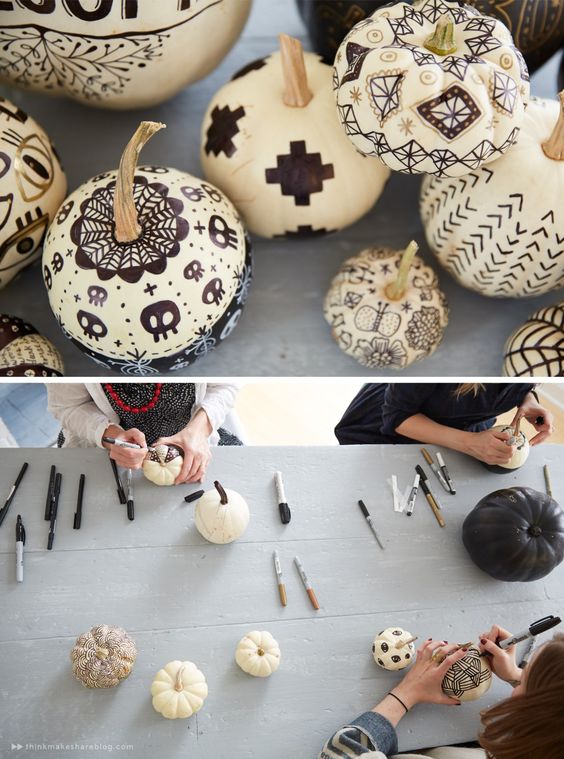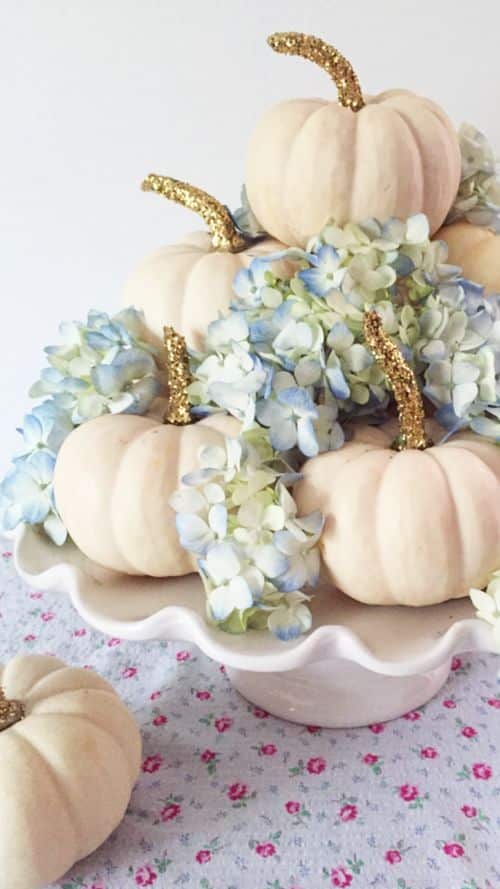 White Pumpkin Place Cards
Make your fall dinner party extra special by using white pumpkins as place cards. Write the names of your guests on small white pumpkins using metallic markers or calligraphy pens. These personalized place cards will add an elegant touch to your table setting.
White pumpkins offer a chic and elegant alternative to traditional fall decor.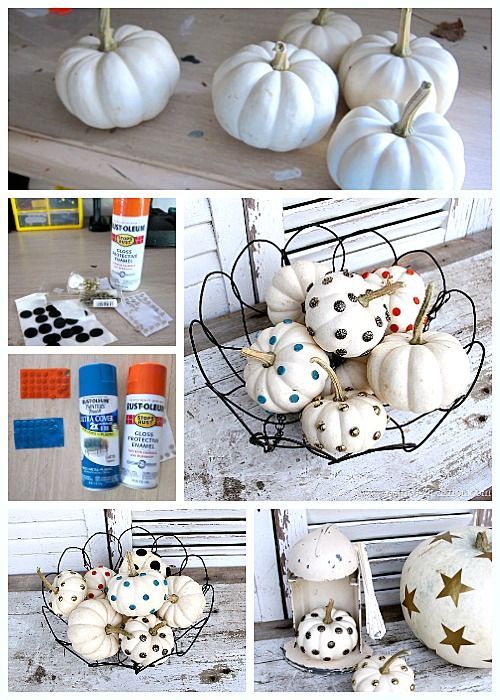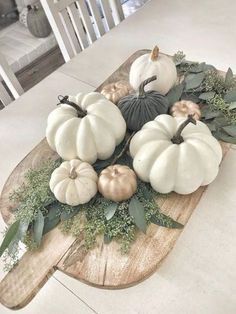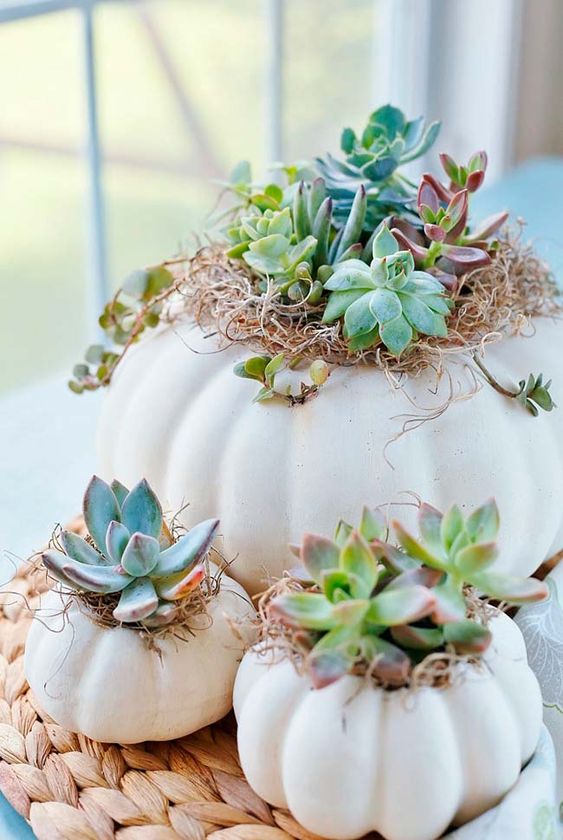 With a little creativity and imagination, you can turn these blank canvases into stunning masterpieces for your home.
Embrace the beauty of autumn by incorporating these stylish decorating ideas with white pumpkins and infuse your living spaces with the warmth and charm of the season.