DIY Beautiful Tire Planter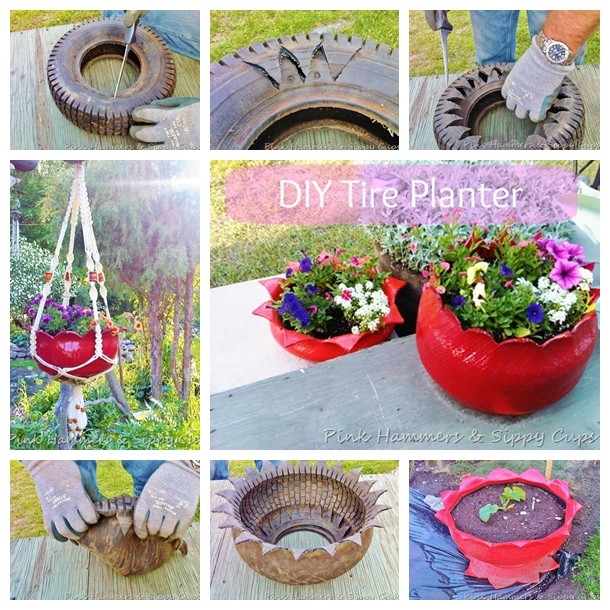 Upcycle old tires into modern and colorful planter to make an environmentally friendly and cheap addition to your garden, yard or patio.
There are many other ways to make garden planters from unwanted tires. One of these is to cut the tire and turn it inside out.
This can create a very attractive shaped planter that disguises its humble origin. This type of tire planter can be enhanced by cutting a pattern into the cut edge of the tire.