DIY Cozy Rug from Old Bath Towels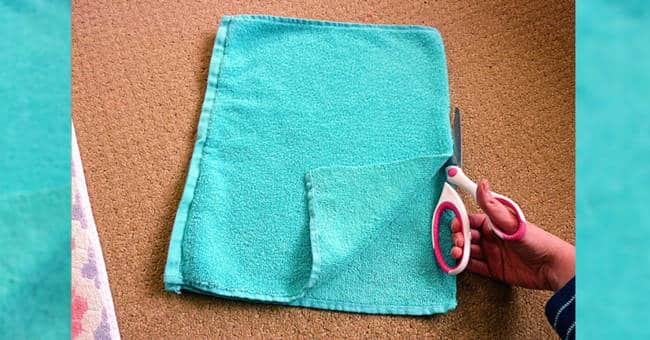 Isn't it nice to recycle the everyday item around the house and give it new uses? If you have some old bath towels waiting to be put in the recycle bin, there's a better way to recycle them.
There are a lot of creative ways to upcycle old bath towels and turn them into useful stuffs. In this tutorial, is going to show us how to make a cozy rug from old bath towels.
This bath towel rug is very easy to make and requires only some cutting, braiding and sewing. It's not a fancy one but it is very practical.
It is great for your bathroom, living room and anywhere you want to put it. You can use different colors of towels and patterns to create your own designs and make a stylish one.