DIY Dog Coat Pattern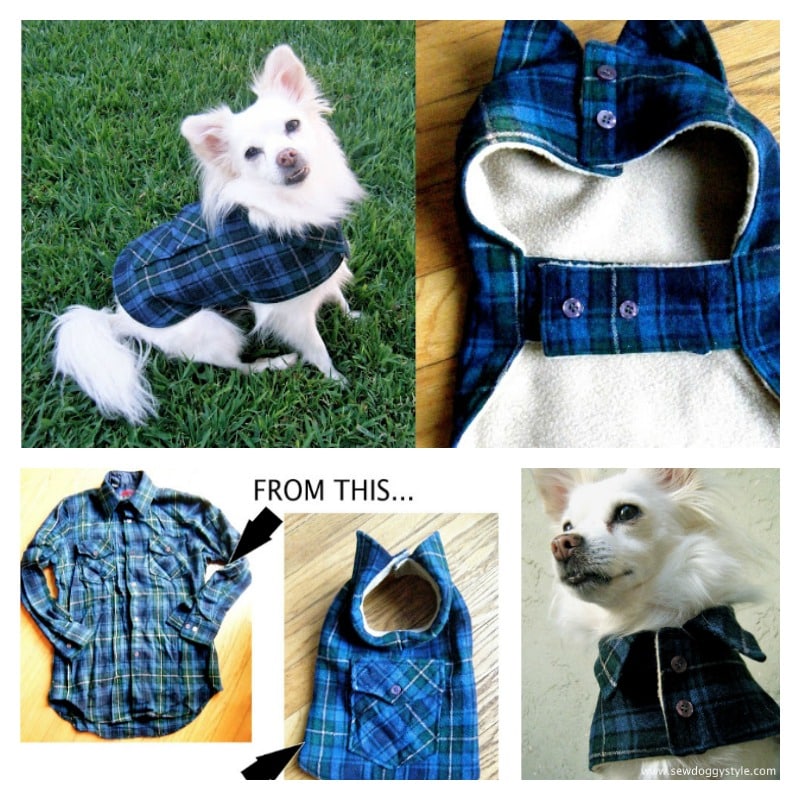 Everybody who cares about their pet or pets would be willing to provide them with plenty of food and entertainment, but we less often see pets wearing clothes.
Some pets are quite tolerant of inclement weather, but sometimes, in some regions that have bitterly cold days and nights.
Even though you may think that they have thick furs to protect them from the code weather, it's preferred to keep your pets warm when taking him or her out for a walk or on a trip with an extra layer of insulation from a wrap, sweater, or coat.
Recycle Old Sweaters & Shirts to Make Cheap and Attractive Dog Clothes
The cost of protective apparel for dogs is surprisingly pricey. Many dog clothing items can run as high as $40 (ouch!), some even higher depending on the pet store in which it's bought, which can really ding a tight budget.
DIY comes to the rescue!
You can recycle some old garments to make a unique fashion statement. Check out the very useful guide on how to cut and sew Dog Coat together. Let's get started to save some money and have some fun. Click below link for tutorial
>> DIY Pet Coat Pattern <<
Last Updated on 2 months by Debra Larson