Make Christmas Decorations with Bottles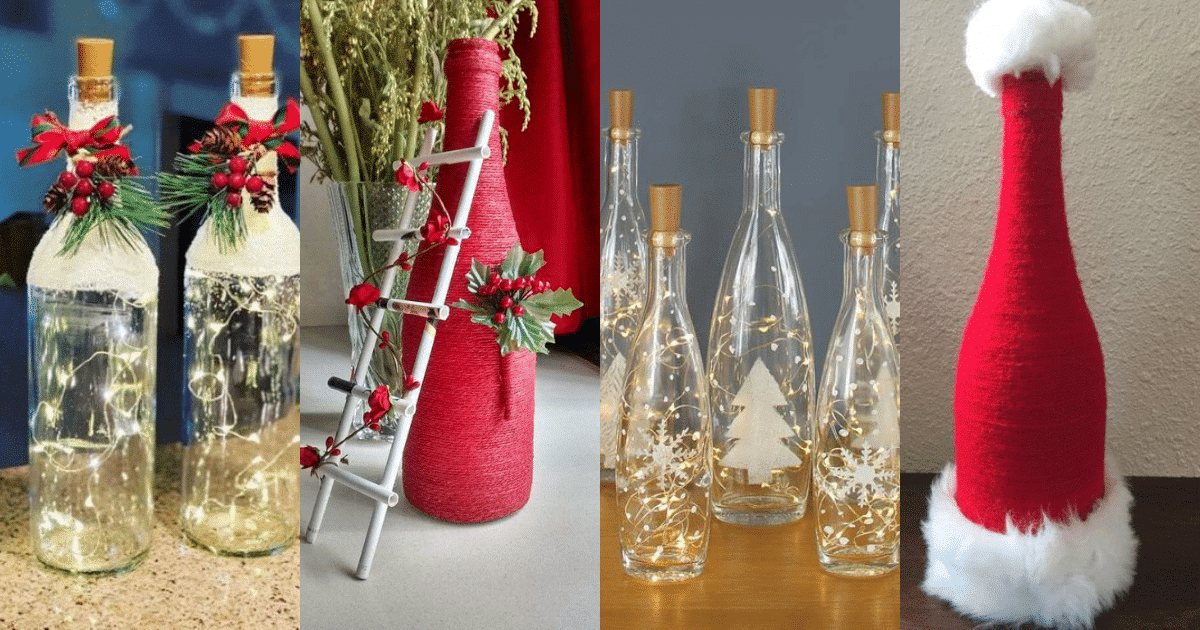 The holiday season is upon us, and what better way to spread cheer than by creating your own Christmas decorations?
In this DIY guide, we'll show you how to make stunning Christmas decorations using bottles. It's a fun and eco-friendly way to add a touch of sparkle to your home during the most wonderful time of the year.
Let's dive into this creative project together!
Make Christmas Decorations with Bottles
Materials:
Before we get started, gather the following materials:
Empty Bottles: Collect a variety of glass and plastic bottles in different shapes and sizes.
Paints and Brushes: Acrylic paints in festive colors and a set of brushes.
Glitter and Glue: To add a touch of magic and sparkle.
Ribbons and Twine: For decorating and hanging your creations.
Scissors and Craft Knife: To cut and shape the bottles.
Tea Lights or Fairy Lights: To illuminate your decorations.
Safety Gear: Gloves and safety goggles when working with glass bottles.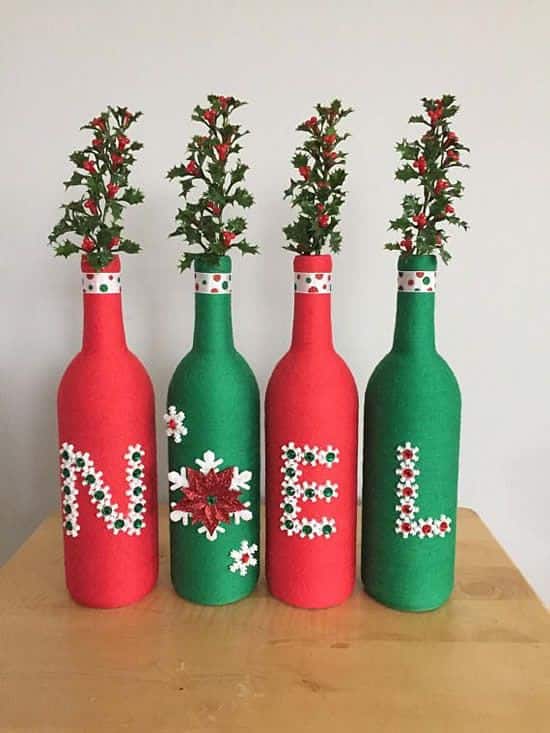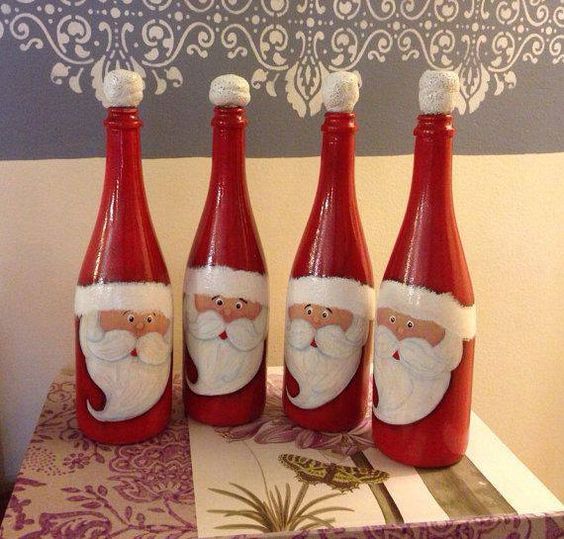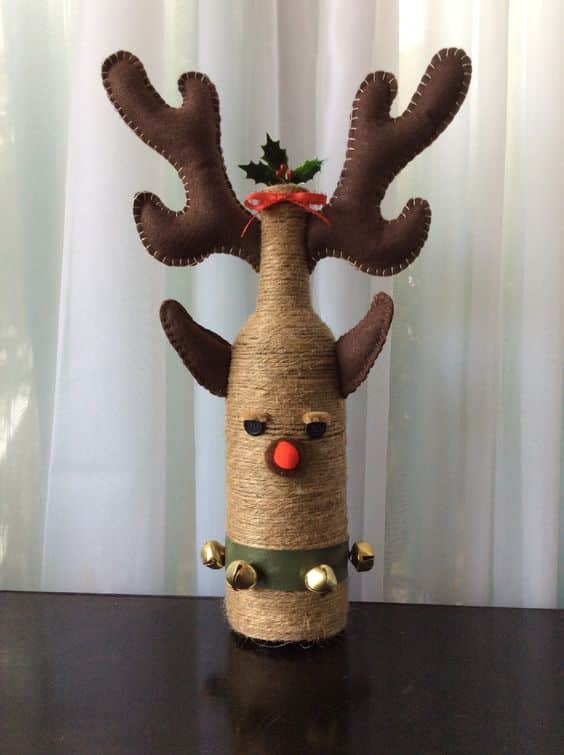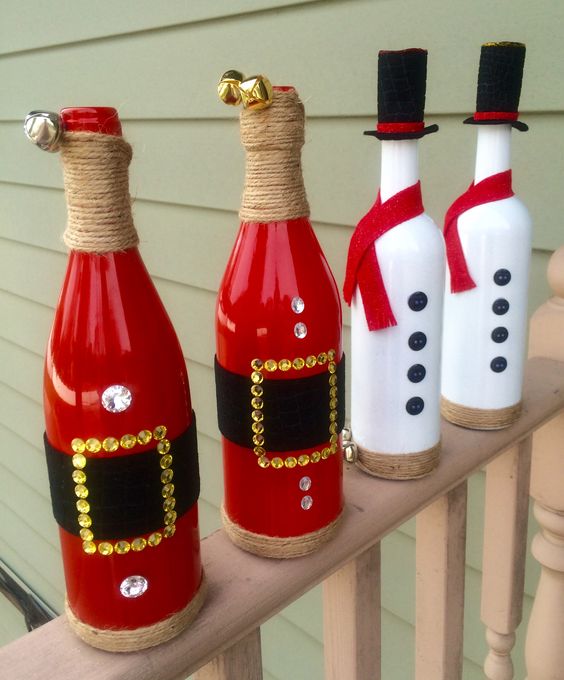 Getting Started
Clean and Remove Labels
Start by thoroughly cleaning the bottles and removing any labels. Soak them in warm, soapy water to make this process easier. Gently scrape off any stubborn label residue with a craft knife.
Choose Your Designs
Now comes the fun part! Decide on the designs for your Christmas decorations. You can go for classic holiday motifs like snowflakes, reindeer, or Christmas trees, or let your creativity run wild with abstract patterns.
Paint and Decorate
Using your acrylic paints and brushes, start painting your chosen designs onto the bottles. Remember to use bold, festive colors like red, green, gold, and silver. Add a touch of glitter while the paint is still wet for that extra holiday sparkle.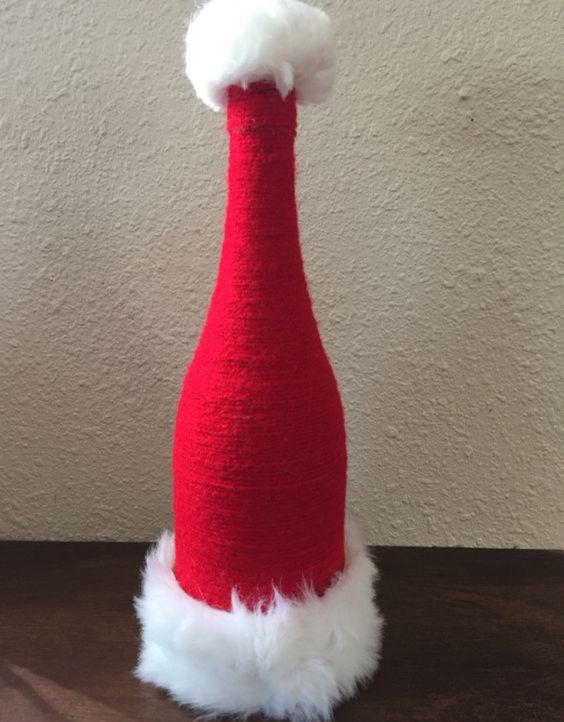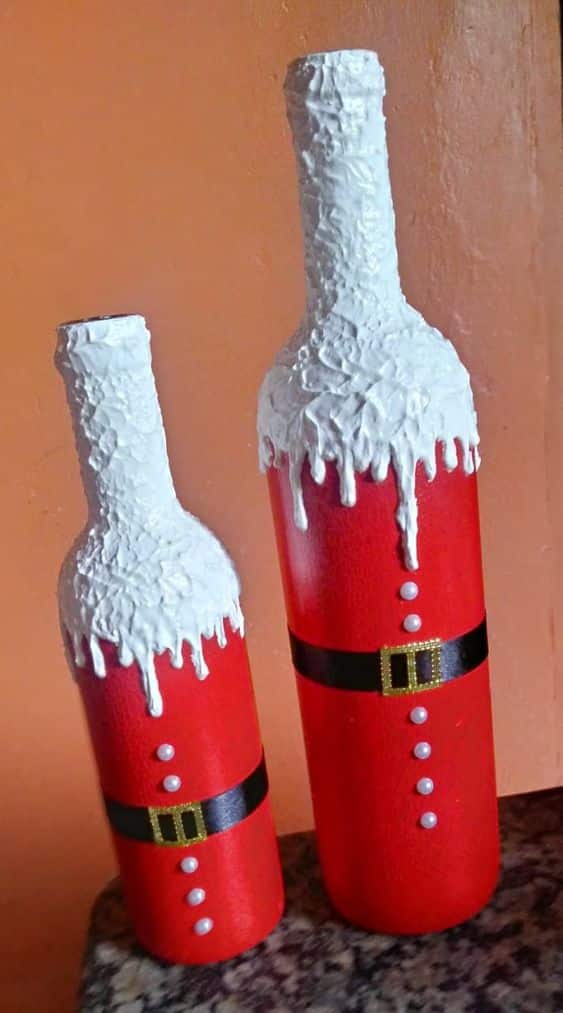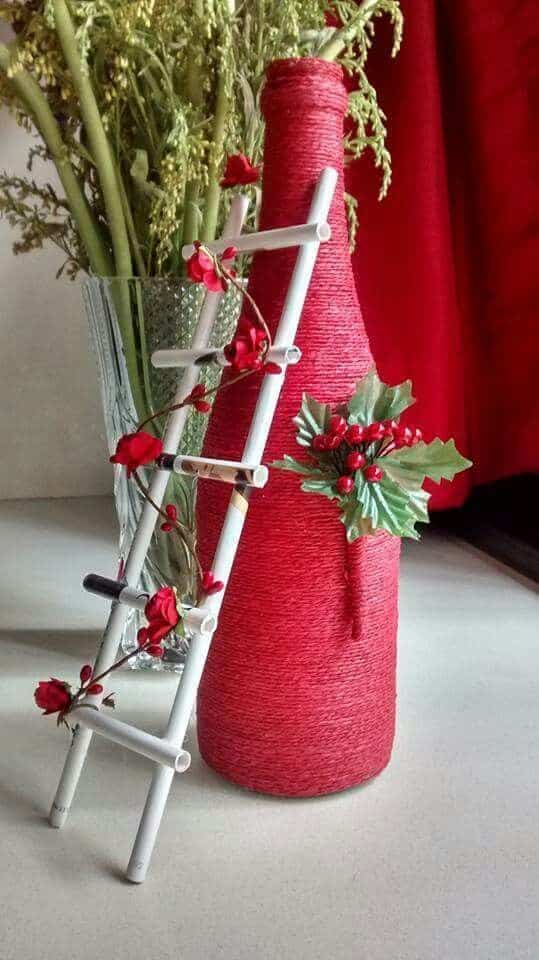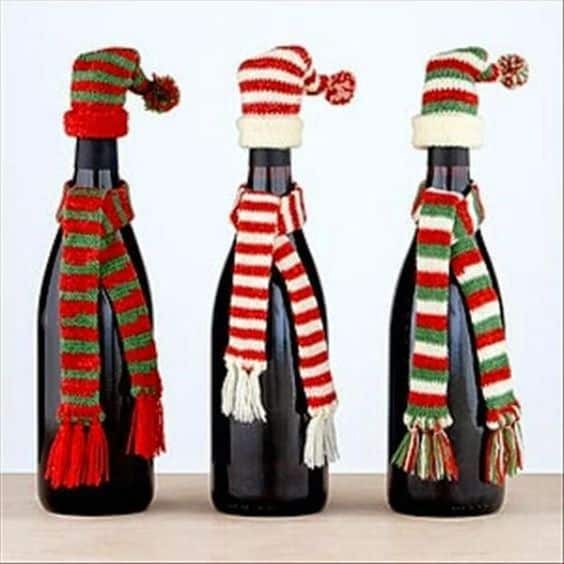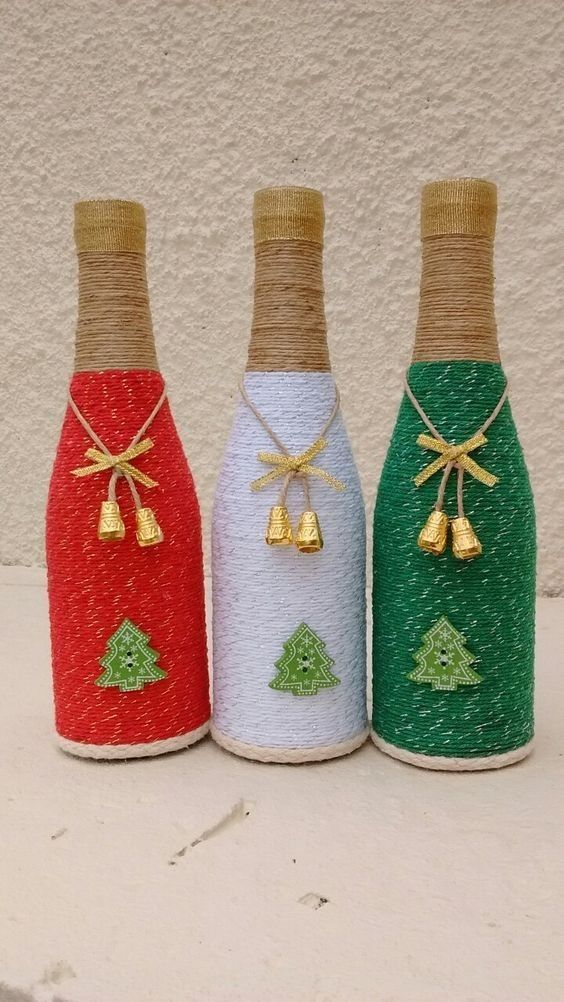 Add Ribbons and Twine
Once your paint has dried, attach ribbons or twine to the necks of the bottles. This will not only enhance the festive look but also make them easy to hang on your Christmas tree or around the house.
Insert Lights
To create a magical glow, insert tea lights or fairy lights into the bottles. Battery-operated LED lights work best for safety. Your DIY Christmas decorations will come to life with a warm and inviting radiance.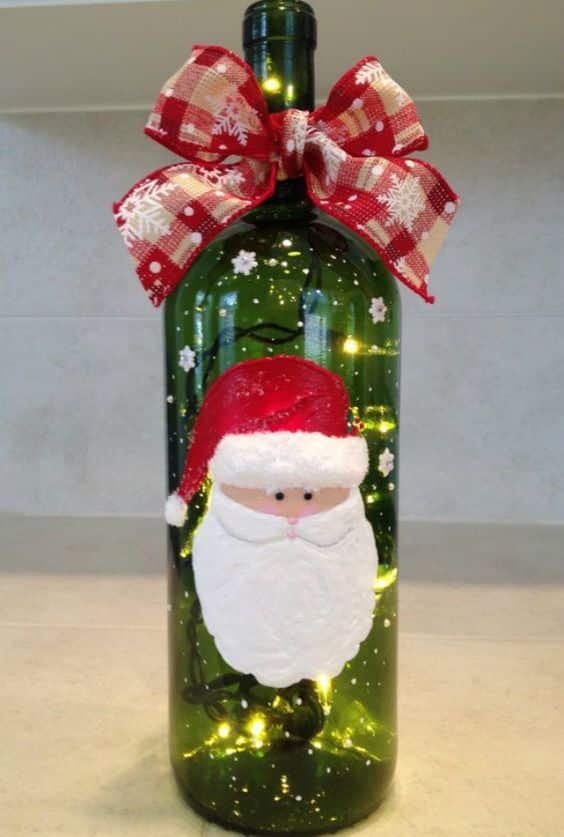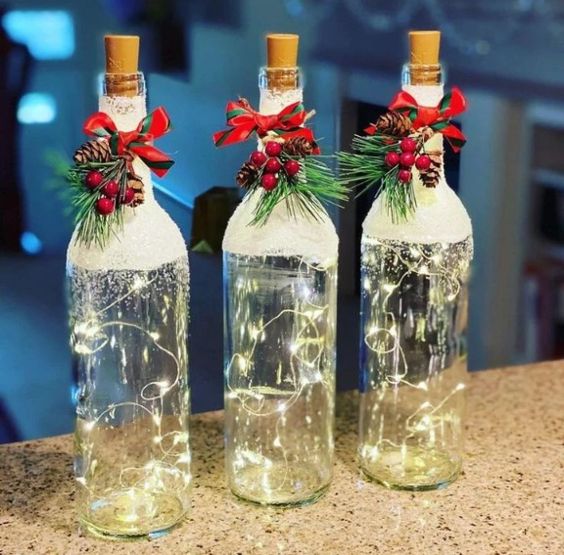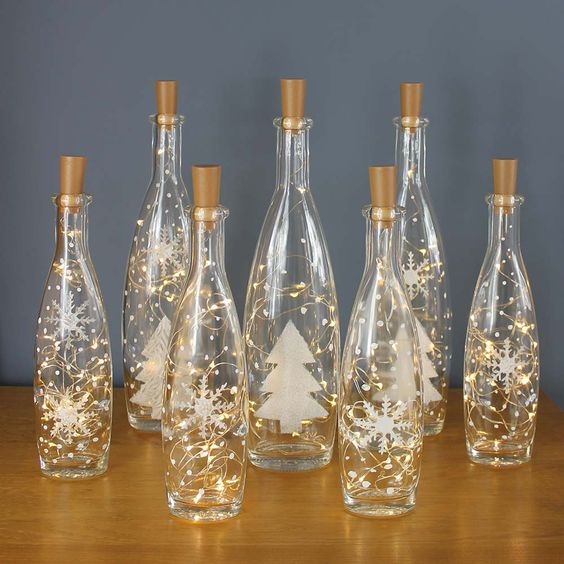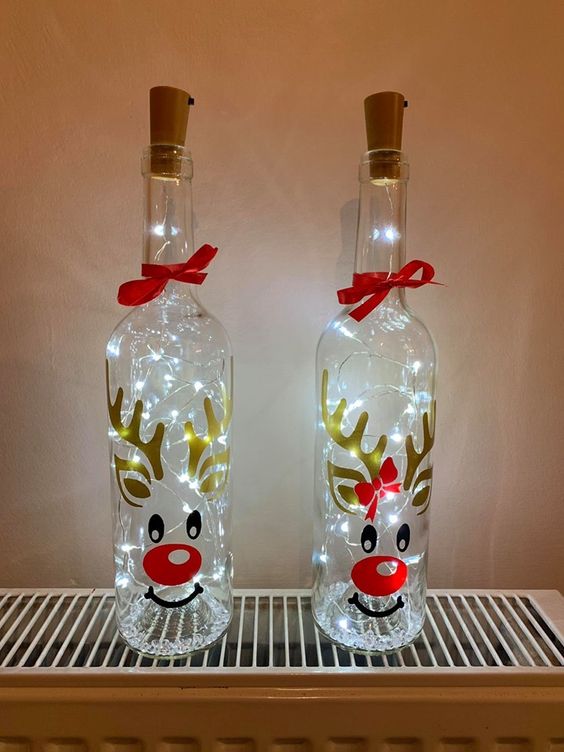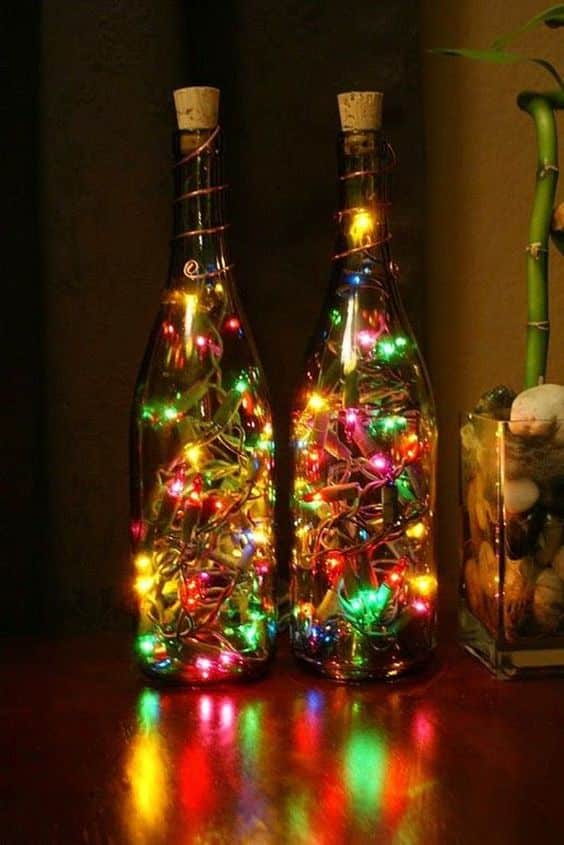 Making Christmas decorations with bottles is a delightful way to embrace the holiday spirit while reusing materials you already have.