Wonderful DIY Easy Fire Pit In Backyard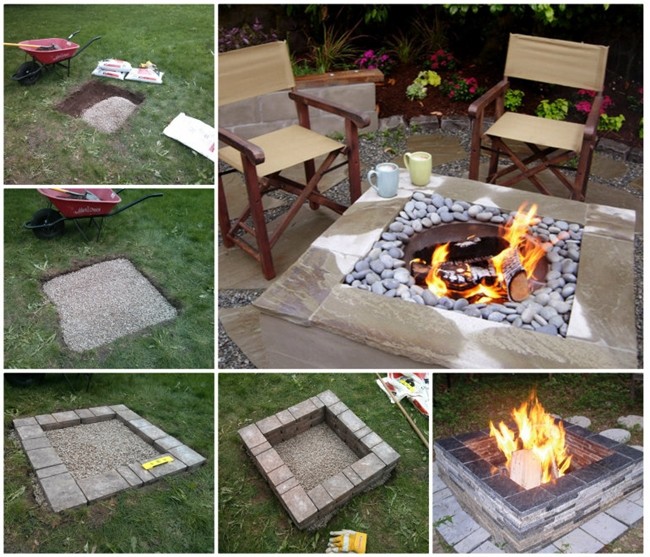 Here is a simple DIY inexpensive firepit tutorial, . Having a fire brings back many memories of going camping as a kid.
A fire pit is the perfect addition to your backyard entertaining area and this Square version is so stylish!
This is a great DIY you'll love to try .
Easy Fire Pit Build
Here We found a video for Easy Round Fire Pit Build , hope it inspire you give a try, enjoy !
https://youtu.be/mBzHX5Sf1fk
What you will need
1 Shovel
1 Level
Enough gravel to make 3″ deep in the bottom of the pit
Stones for around the pit ( Here used 4 rows of Patio Stones from Lowes approximately 3″ high)
Personal preference for shape and depth of pit will come into play here .
Directions
1. Dig down 6″ where you want your fire pit to be.
2. Lay down approximately 3″ of gravel. This will allow for drainage and a flat even surface for laying your stone.
3. Start to lay your first row of stones, being carful to ensure they are level. Using a level is a great way to make sure your pit will not end up tumbling in the future. We chose to make our first layer of bricks sit down in the hole. This again will just add to the stability of the structure.
4. Place the other layers of stones on top, alternating where the stones meet. This again will help to ensure your fire pit continues to be sturdy
Last Updated on 2 months by Paulo Roberto