Halloween Decoration with Bottles and Jars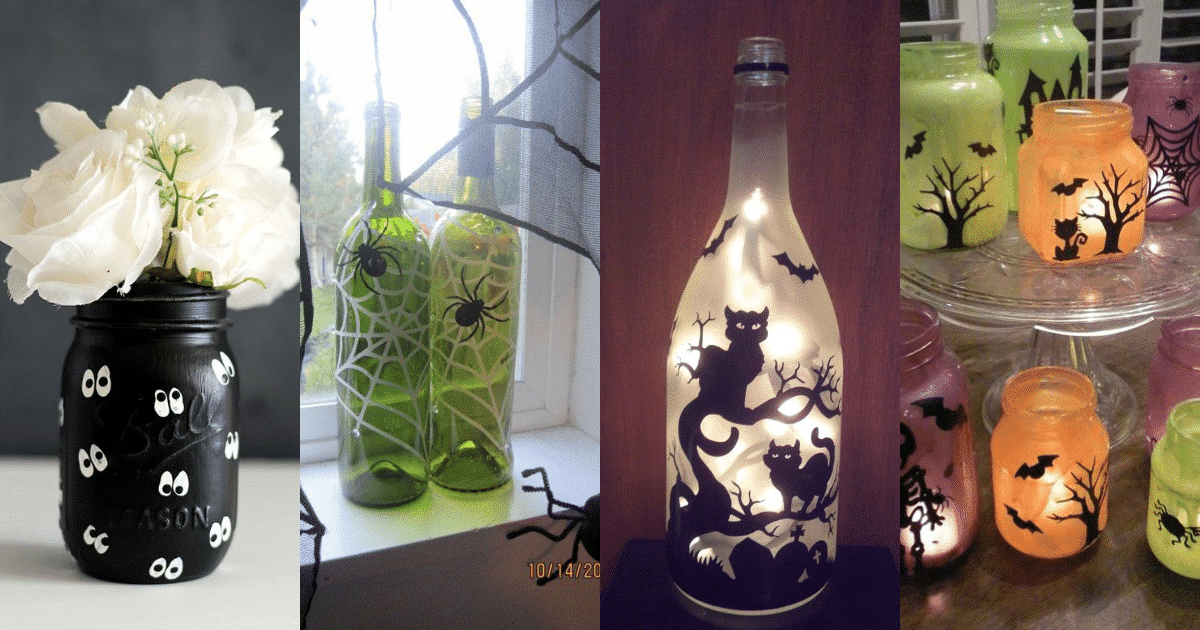 When the crisp autumn air starts to roll in and leaves turn vibrant shades of red and orange, you know that Halloween is just around the corner.
It's that time of the year when you can let your creativity run wild and transform your home into a spooky wonderland.
One of the most eco-friendly and cost-effective ways to do this is by using bottles and jars for your Halloween decorations. In this article, we'll explore some spooktacular ideas to turn ordinary glass containers into hauntingly beautiful decor pieces.
Halloween Decoration with Bottles and Jars
Halloween is all about embracing the mysterious, the spooky, and the creative. It's a time when you can let your imagination run wild, and what better way to do that than by upcycling glass bottles and jars into hauntingly beautiful decorations?
Not only is this a sustainable choice, but it also gives you the freedom to craft unique and personalized decor items that will leave your guests in awe.
Gather Your Supplies
Before you embark on your Halloween decoration journey, gather the following supplies:
Empty glass bottles and jars of various sizes
Acrylic paints in Halloween colors (orange, black, green, and purple)
Paintbrushes
Tea lights or LED candles
Craft paper
Twine or ribbon
Hot glue gun
Scissors
Assorted Halloween-themed embellishments (spiders, bats, cobwebs)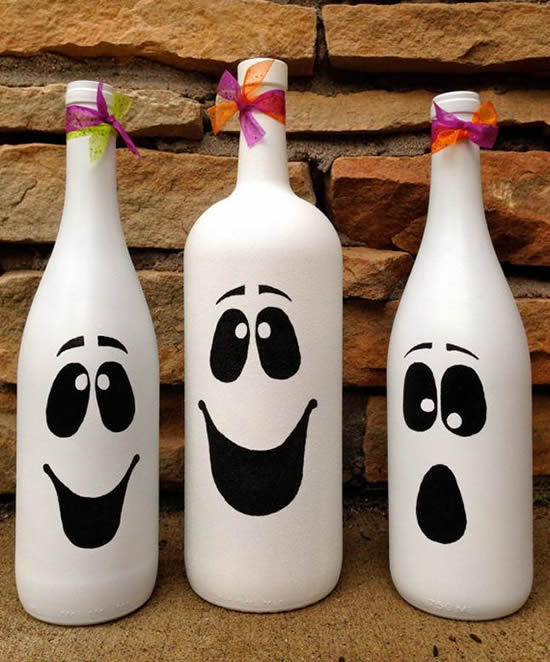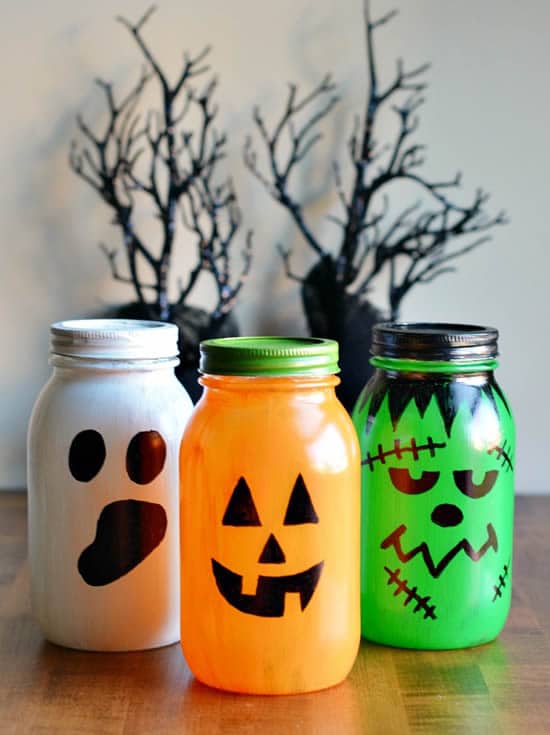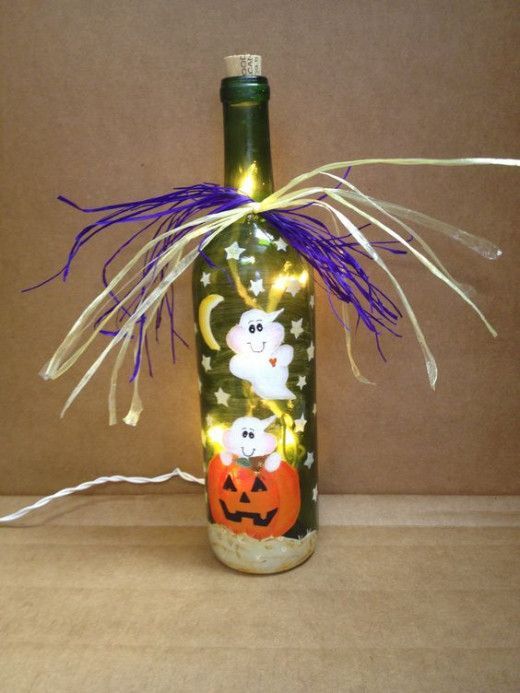 Ghostly Glowing Lanterns
Transform your glass jars into eerie lanterns that will cast an enchanting glow throughout your Halloween party. Here's how:
Clean and dry the jars thoroughly.
Paint the exterior of the jars with spooky designs like ghosts, witches, or pumpkins.
Place a tea light or LED candle inside each jar.
Watch as your homemade lanterns flicker with an otherworldly light.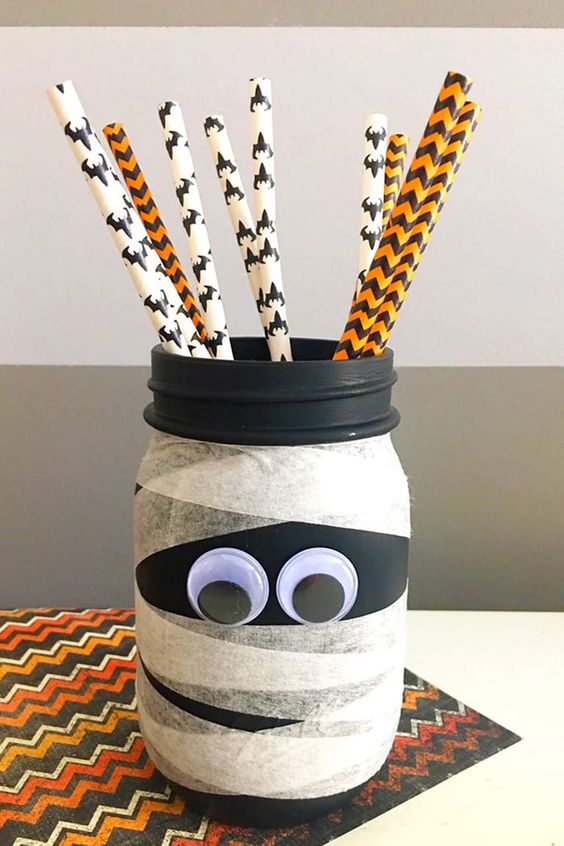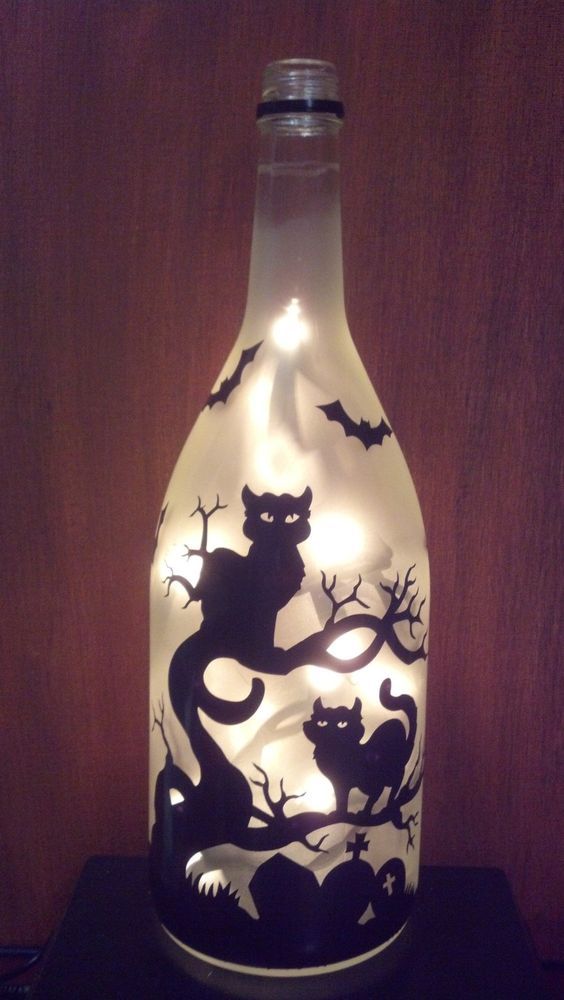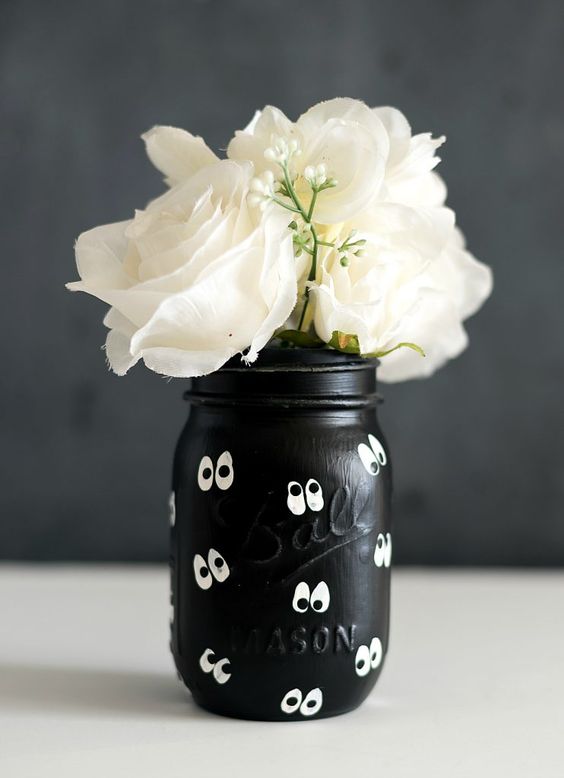 Witch's Potion Bottles
Channel your inner witch or wizard by creating potion bottles filled with mysterious concoctions. Here's how:
Fill some bottles with colored water and label them with creepy potion names.
Add spider webs or fake insects for an extra eerie touch.
Display them on shelves or as a table centerpiece for a bewitching effect.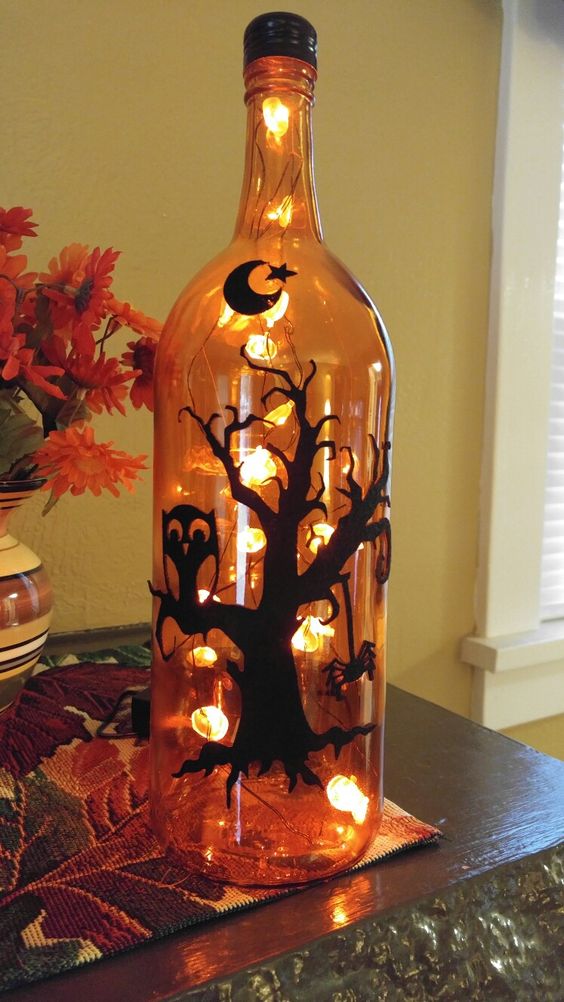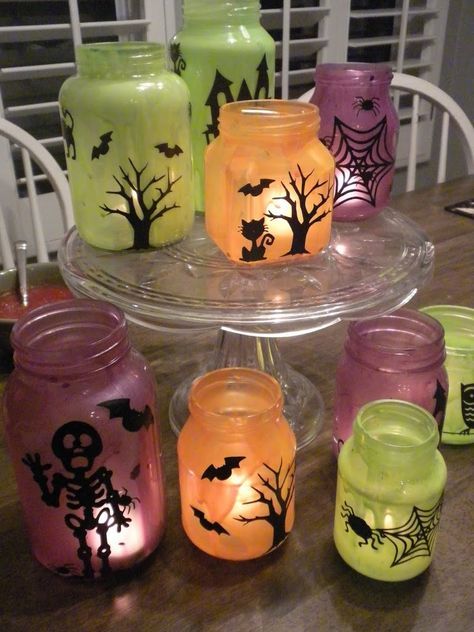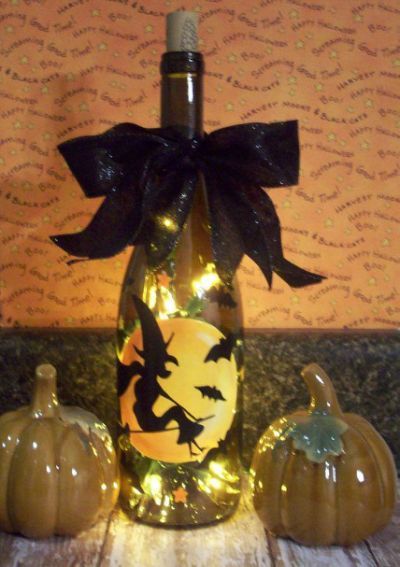 Creepy Candy Jars
Trick-or-treaters will love these candy-filled glass jars adorned with spooky designs. Here's how:
Paint your jars with fun Halloween motifs.
Fill them with an assortment of candies and label them with "Witch's Brew Candy" or "Goblin Gummies."
Let the little ghouls and goblins take a sweet treat from your creepy candy station.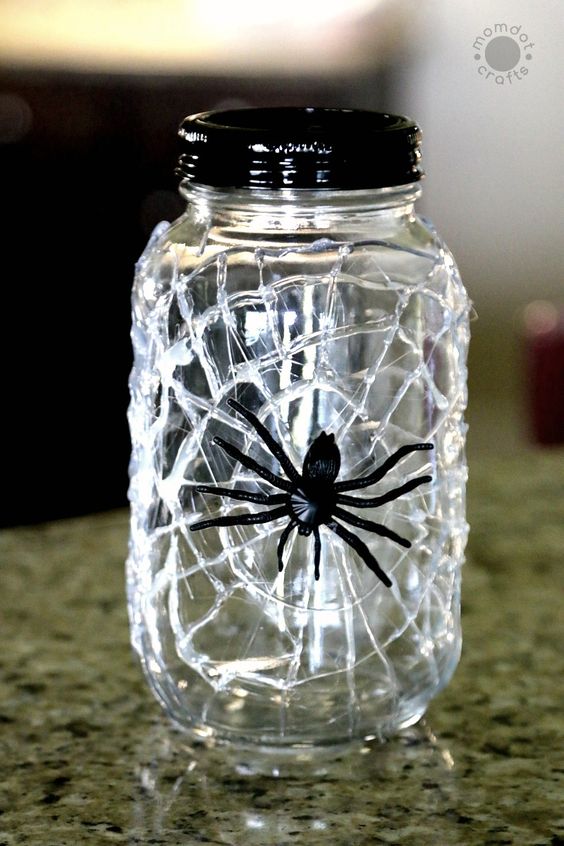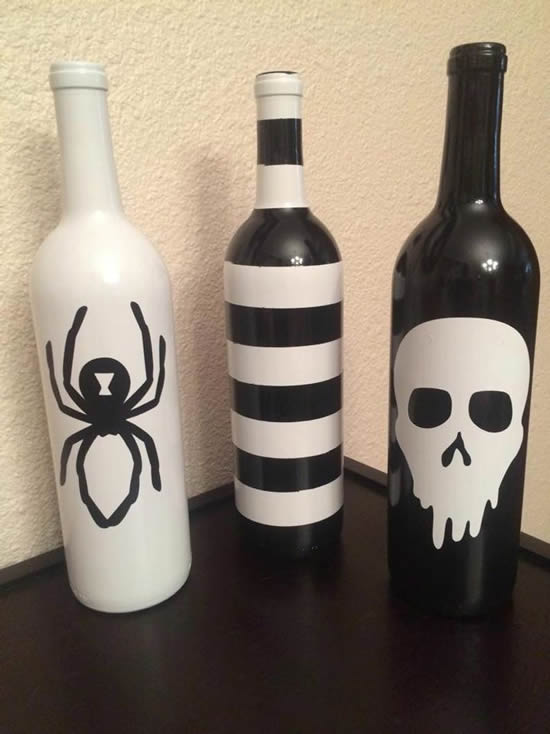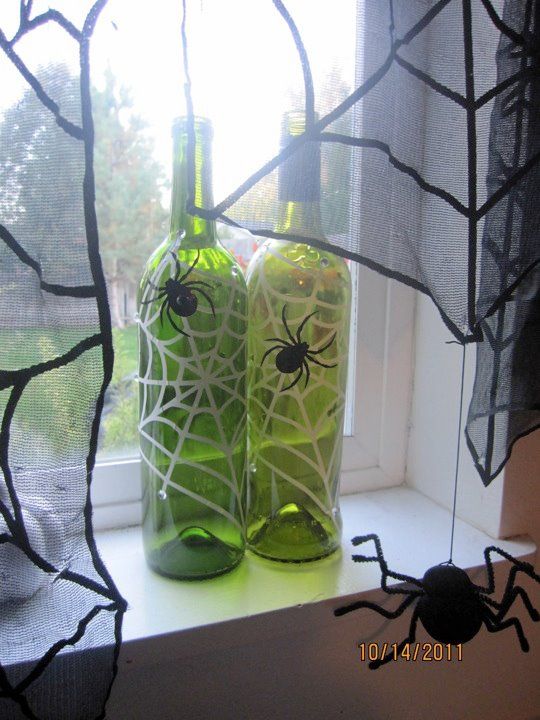 Pumpkin Vases
Give your Halloween flowers a unique twist by using pumpkin-shaped jars as vases. Here's how:
Paint your glass jars orange and add Jack-o'-lantern faces.
Fill them with fresh or faux flowers for a playful yet spooky centerpiece.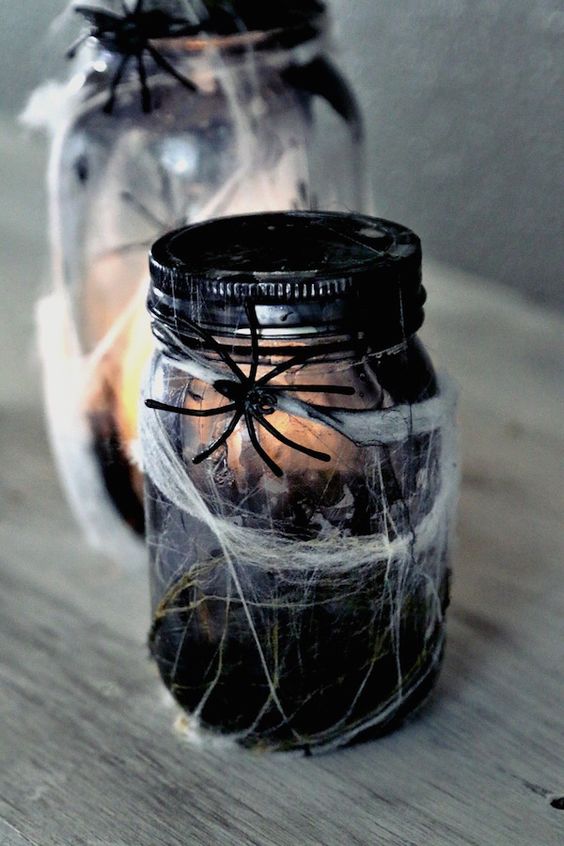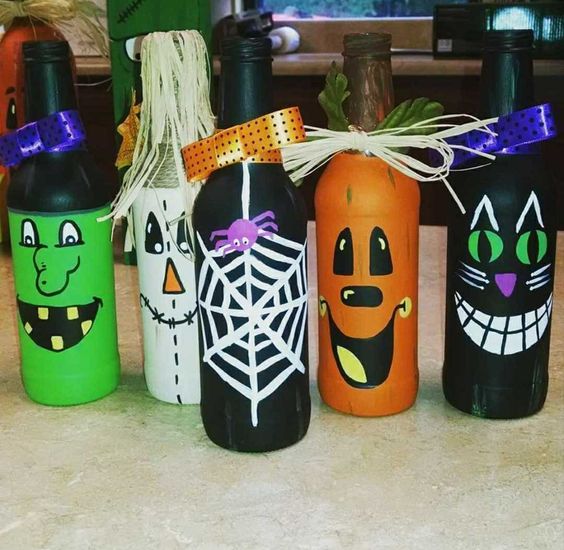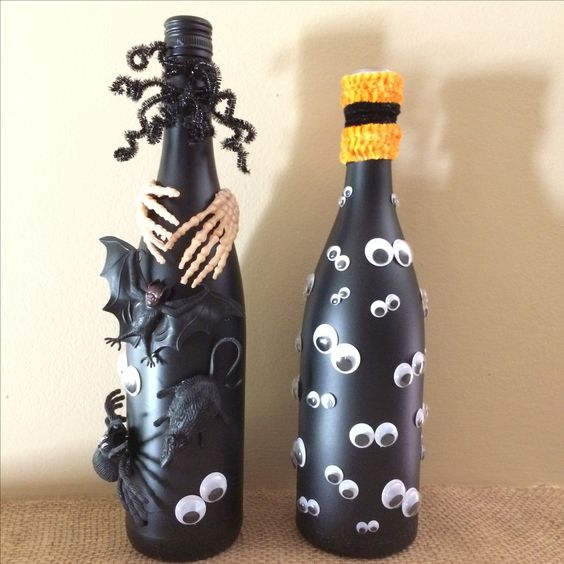 Macabre Message Bottles
Craft message bottles with creepy notes for your Halloween guests. Here's how:
Write mysterious messages on aged paper.
Roll them up and tie them with twine.
Place them in small glass bottles for a dose of intrigue.
Halloween is the perfect time to let your creativity shine, and using glass bottles and jars for decorations is both eco-friendly and budget-friendly.
With a little imagination and some simple supplies, you can transform ordinary glass containers into spooky masterpieces that will leave everyone spellbound.
Don't wait; start collecting those bottles and jars, gather your paints and embellishments, and let your Halloween decorating adventure begin!